Saguaro East National Park was created to preserve the giant saguaro cactuses that gave it its name. Standing up to 40 feet tall, these enormous cactuses are native to the Sonoran Desert in Arizona and northwestern Mexico. Saguaro National Park contains the largest saguaro cactus stands on the planet, ensuring that the iconic plants remain preserved for generations to come.
Saguaros have long been important to the cultures of the Sonoran Desert. They bear sweet red fruit that can be eaten or turned into syrup, and the internal "ribs" that hold them together were used as building material by native people for centuries. To this day, images of saguaro cactuses are very common in Arizonan and Mexican culture and have also become iconic symbols of Hollywood western films.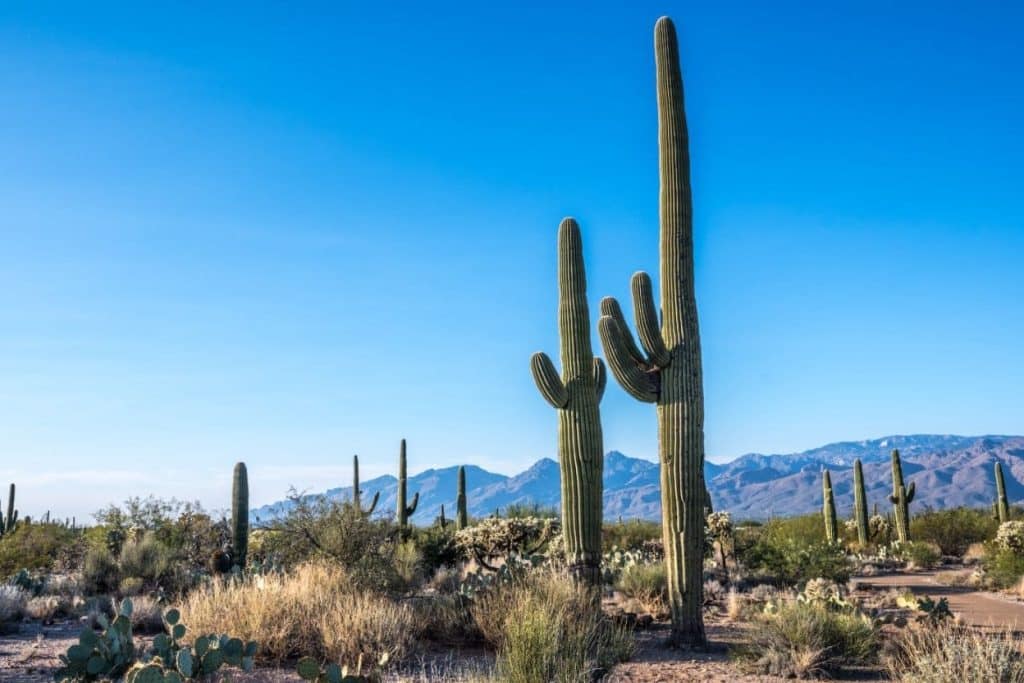 The idea of establishing a protected area for saguaro cactuses started in the 1920s, driven mostly by naturalists at the University of Arizona. However, it was Tucson newspaper owner Frank Harris Hitchcock who first got the ball rolling on funding a sanctuary. A former Postmaster General and one-time chairman of the Republican National Committee, Hitchcock had retired to Arizona in the late 1920s but maintained a network of political contacts in Washington. In 1933, he successfully persuaded President Herbert Hoover to create the Saguaro National Monument, covering the eastern section of what is now Saguaro National Park. The western section of the park was added in 1961 after Secretary of the Interior Stewart Udall, another Arizona native, encouraged President John F. Kennedy to extend the scope of the protected land. After a couple of expansions in the late 20th century, Congress officially elevated Saguaro to national park status in 1994.
To make the most of your next trip to Saguaro, check out our Saguaro East National Park Self-Guided Driving Tour, or sign up for Action+ for access to over 100 tours for a single yearly price.
Essential Travel Guide: