Are you ready to embark on a captivating self-guided Lake Mead tour with Action Tour Guide? This adventure promises to be an unforgettable exploration of natural marvels and historical gems. Let's delve into how you can make the most of your Lake Mead tour.
1. Lake Mead Tour Kickoff: Begin your self-guided driving tour of Lake Mead Visitor Center, the perfect starting point. Here, you'll not only receive maps and valuable insights from our expert guides but also get an orientation that will set the stage for an incredible adventure. As you enter the heart of the Lake Mead National Recreation Area, you'll immediately sense the wonder that awaits.
2. Geological Wonders: As you drive through this picturesque landscape, keep your eyes peeled for the stunning rock formations that adorn the cliffs. These geological wonders have stories etched in their layers, representing millions of years of history. With Action Tour Guide, you'll gain a deeper appreciation for the forces of nature that have shaped this breathtaking region.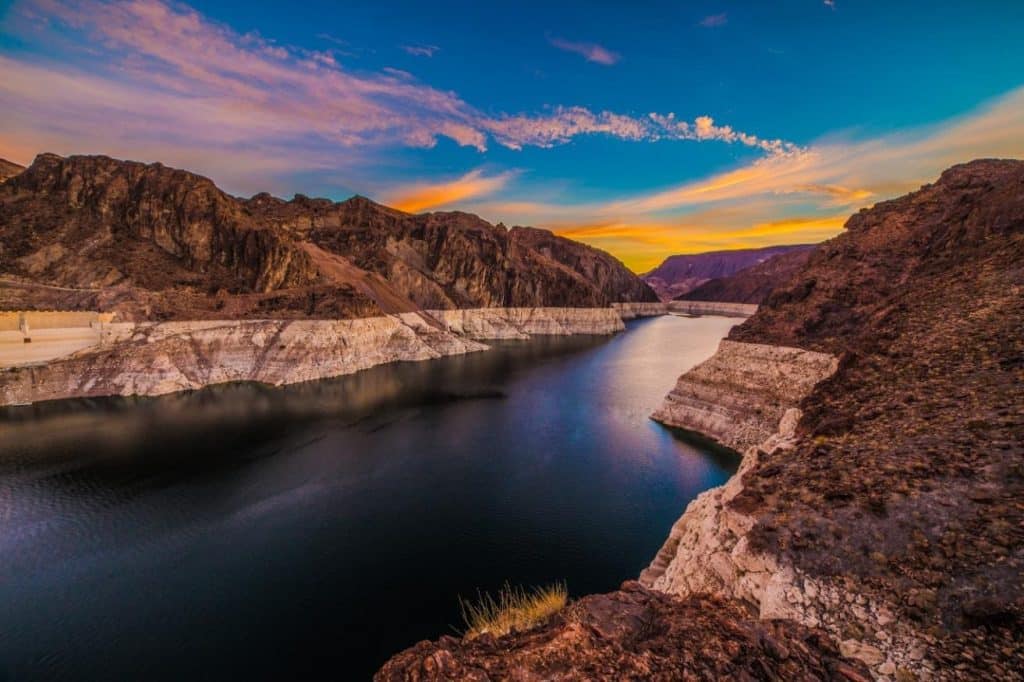 3. Dive into Native History: Your tour wouldn't be complete without diving into the rich history of the Colorado River Tribes. These indigenous communities thrived in the unforgiving desert environment, and their stories are nothing short of captivating. Our stories provide insights into their customs and traditions and how their profound knowledge of the land allowed them to survive and thrive.
4. Wetlands Trail Exploration: Take a detour to the Wetlands Trail, an oasis of biodiversity amidst the arid surroundings. Stretch your legs, breathe in the fresh air, and immerse yourself in the natural beauty that thrives in this unique ecosystem. Bring along your binoculars for some birdwatching, as this area teems with wildlife.
5. John Wesley Powell's Legacy: Explore the legacy of John Wesley Powell, a pioneer whose expeditions down the Colorado River are legendary. Our guides shed light on his remarkable work and how it contributed to our understanding of the American West. Powell's insights will add depth to your Lake Mead experience.
6. Extend to the Valley of Fire: If you're seeking even more adventure, consider extending your Lake Mead tour to include the Valley of Fire State Park. This fiery wonderland boasts blazing rock formations, ancient petroglyphs, and captivating hiking trails. Immerse yourself in the Wild West history preserved within the park's boundaries. With Action Tour Guide, you get not one but two incredible tours, ensuring you don't miss out on the wonders of the Valley of Fire.
Prepare to be captivated by natural wonders, historical tales, and the thrill of self-discovery on your Lake Mead tour with Action Tour Guide. This self-guided adventure promises to be an experience of a lifetime, where you'll craft your ideal journey through the heart of the American Southwest.