Saguaro National Park is split into two sections, separated by the city of Tucson in between. Although Saguaro East National Park and Saguaro West are part of the same park, they do offer different experiences. We would recommend seeing both if you have time since they're not especially large, but visitors who are in more of a hurry might want to pick just one. Saguaro National Park East vs West – how do you decide?
The eastern portion of Saguaro National Park is known as the Rincon Mountain District, and it's the park's largest expanse, spanning approximately 67,100 acres. Thanks to its expansive size, this district boasts the majority of the park's hiking and biking trails, making it the preferred choice for visitors seeking an immersive natural experience. It's also the exclusive area for backcountry camping within the park, making it the ideal destination for those adventurers looking to rough it for a few days. A segment of the renowned Arizona Trail traverses the Rincon Mountain District, and there are several horse-friendly trails as well, making it a popular spot for equestrian enthusiasts. Despite its proximity to Tucson, the Rincon District's vastness imparts a sense of remoteness and tranquility.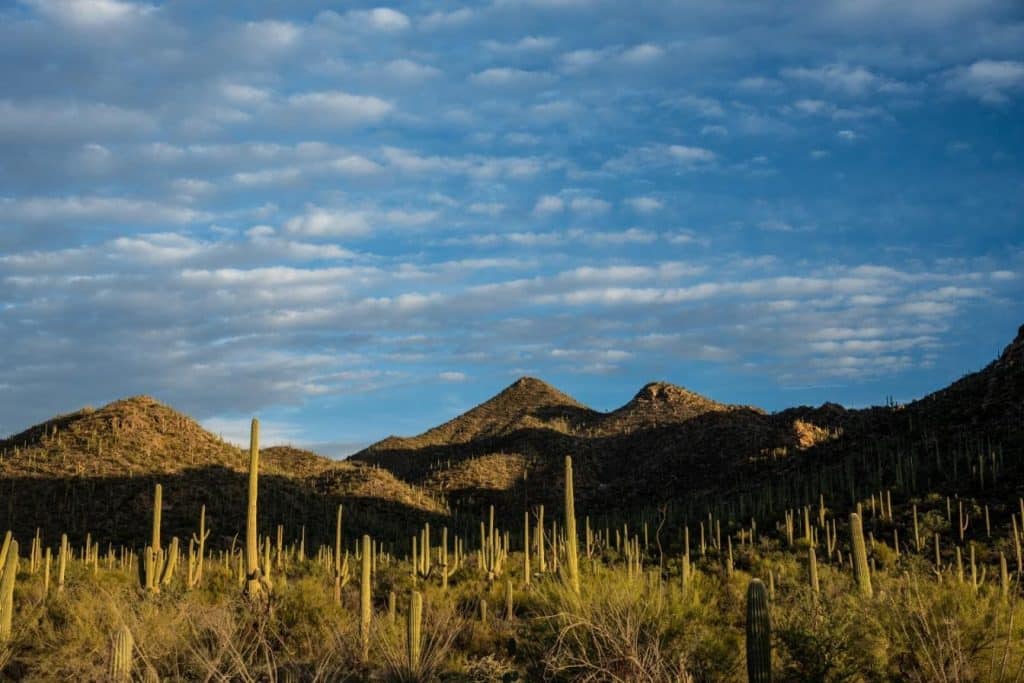 On the flip side, you'll find the Tucson Mountain District in the western part of the park, situated on the opposite side of the city. While this district is more compact, covering 24,400 acres, it showcases a higher concentration of majestic saguaro cacti. Although it doesn't offer as many trails, the ones it does feature are particularly stunning. Most notably, there are a few trails in the western area that lead to historic petroglyphs that the local Hohokam people left behind centuries ago.
To make the most of your next trip to Saguaro, check out our Saguaro East National Park Self-Guided Driving Tour, or sign up for Action+ to gain access to over 100 tours for a single yearly price.
Essential Travel Guide: