Are you contemplating a visit to the stunning Lake Mead from the vibrant heart of Las Vegas? This picturesque destination offers an idyllic escape from bustling city life. The journey itself is part of the adventure, and here, we'll guide you through the best route from Las Vegas to Lake Mead, ensuring your self-guided tour is smooth and memorable.
The drive from Las Vegas to Lake Mead is relatively brief, spanning about 30 to 45 minutes. The duration may vary depending on your exact starting point in Las Vegas and your chosen destination within the Lake Mead National Recreation Area.
Lake Mead Boulevard Route: The most straightforward route involves heading east on Lake Mead Boulevard, which will lead you directly to the mesmerizing lake.
US-93 South Route: Alternatively, you can embark on the scenic US-93 South route, which provides picturesque views along your journey.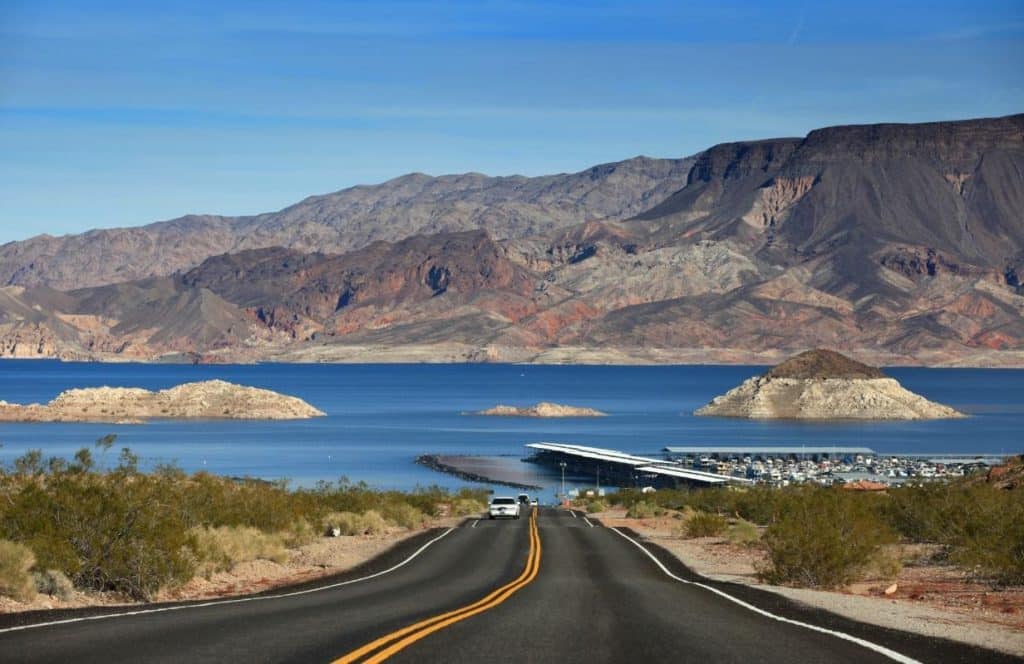 I-215 East Route: If you prefer the highway, consider taking I-215 East to US-93 South for a quicker ride.
Henderson Route: If you're based in Henderson, accessing Lake Mead is a breeze by following Lake Mead Parkway eastward.
When you arrive at Lake Mead, you'll notice its sizable azure waters, captivating desert vistas, and a wealth of recreational opportunities. Whether you're an enthusiast of water sports, hiking, picnicking, or simply reveling in the tranquility of nature, Lake Mead offers an array of experiences.
Getting to Lake Mead from Las Vegas is a straightforward endeavor, and the destination is undoubtedly worth the visit. Whether you seek thrilling outdoor adventures or a serene lakeside retreat, this Lake Mead tour caters to all your desires.
When visiting the park, make the most of your trip by checking out our Lake Mead Hoover Dam Self-Guided Driving Tour, or sign up for Action+ to gain access to all 100+ of our US-based tours for a single yearly price.