When it comes to exploring the stunning beauty of Lake Mead, timing can make all the difference in your experience.
If you're looking to immerse yourself in the captivating world of Lake Mead, summer is the prime season. With longer days and warmer temperatures, it's the ideal time to embark on your self-guided Lake Mead tour. However, keep in mind that the summer months also bring larger crowds and temperatures in the 90s, especially in the foothills. But here's the secret: the higher-elevation sequoia groves, which might be less accessible in other seasons, shine brightly during the summer. So, if you're ready for an adventure, summer is your season.
For those who prefer quieter moments and are willing to embrace the sporadic challenges of spring, this season can be a unique time to visit Lake Mead. Spring is the rainy season here, and snowfall can linger until May, especially in higher elevations. This can sometimes make it a bit challenging to explore the sequoia groves. However, if your timing is right, a visit in May can treat you to a delightful wildflower bloom before the heat of summer sets in.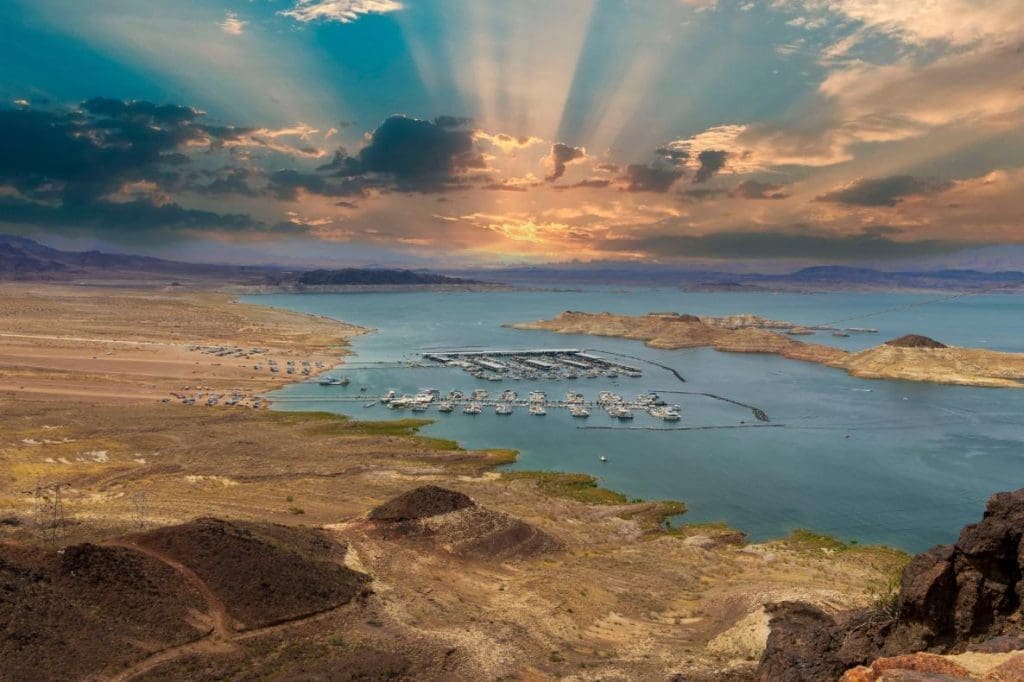 As summer bids farewell and the crowds thin out after Labor Day, fall unveils its charms at Lake Mead. The chill in the air is a refreshing change, and the scenic beauty remains unmatched. September, in particular, is a sweet spot with pleasant weather and fewer visitors. Winter's first snowfall usually doesn't arrive until October or November, so you can savor the beauty of the changing season.
If you don't mind the colder weather and are seeking a unique perspective of Lake Mead, winter can be enchanting. The blanket of snow lends a magical aura to the surroundings. However, it's worth noting that the harsh conditions might limit access to some parts of the park during this season.
No matter when you plan your Lake Mead adventure, make the most of it with Action Tour Guide's self-guided tours. Explore this magnificent destination beyond the beaten path and create unforgettable memories. 
Whether you prefer the warmth of summer, the serenity of spring, the charm of fall, or the wonder of winter, Lake Mead has something spectacular to offer all year round. So, are you ready for your next self-guided Lake Mead tour?