Lake Mead, a true desert gem, beckons adventure seekers with its vast expanse of water and stunning desert landscapes. If you're planning a visit to this captivating reservoir, get ready to embrace a wide array of recreational activities that cater to all interests and ages. Here, we'll explore some of the top outdoor adventures that the Lake Mead tour has to offer.
Boating and Water Sports: Lake Mead's crystal-clear waters are a paradise for boating enthusiasts. Whether you're into powerboating, sailing, or jet skiing, you'll find ample space to explore. The lake also boasts numerous coves and inlets for quiet kayaking and paddleboarding adventures. Don't forget to bring your fishing gear, as the lake is teeming with various fish species, making it an angler's delight.
Scenic Drives: Enjoy the breathtaking beauty of Lake Mead from the comfort of your vehicle. Scenic drives like Lakeshore Road and Northshore Road offer panoramic views of the lake and its unique rock formations. Be sure to stop at designated overlooks for fantastic photo opportunities.
Wildlife Watching: The Lake Mead tour provides you with an opportunity to spot a diverse range of wildlife, both on land and in the water. Birdwatchers will delight in spotting various avian species, including eagles, herons, and waterfowl. Keep an eye out for desert creatures like bighorn sheep, coyotes, and desert tortoises.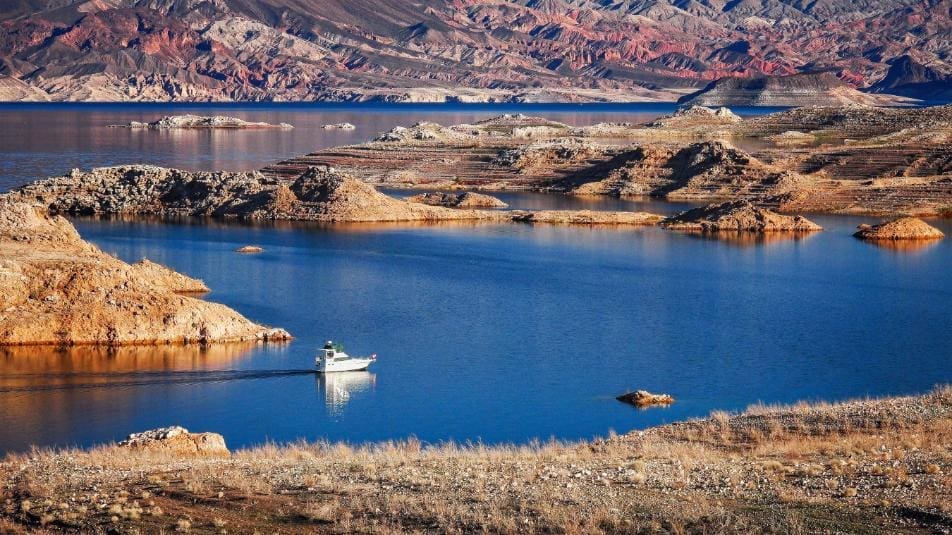 Fishing and Water Recreation: The lake's extensive shoreline provides countless spots for picnicking and swimming. Many areas have designated swimming beaches and picnic areas, perfect for a day of family fun. If you're into scuba diving, Lake Mead's clear waters reveal submerged wrecks and fascinating underwater landscapes.
Photography: Lake Mead's captivating vistas and unique geological formations make it a photographer's dream. Capture the play of light on the lake's surface, the dramatic desert landscapes, and the rich colors of the surrounding rocks.
Educational Programs: Lake Mead offers various educational programs and ranger-led tours, providing insights into the area's history, geology, and ecology. Don't miss the chance to enhance your understanding of this remarkable region.
As you plan your Lake Mead tour, remember to prioritize safety and adhere to park regulations. Respect the natural environment and help preserve this unique desert oasis for generations to come.
When visiting the park, make the most of your trip by checking out our Lake Mead Hoover Dam Self-Guided Driving Tour, or sign up for Action+ to gain access to all 100+ of our US-based tours for a single yearly price.