Tour Details



Walking


1 - 2 Hours



Purchase QTY


One Per Person



Distance


2+ miles



Audio Stories


67+



Self Guided


At Your Own Pace



Tour Benefit


Tour Anytime
Any Day



Works Offline


100%
Money-back
Guarantee
Welcome to the Walking Tour of Charleston
This self-guided walking tour of Charleston, SC, offers a taste of the authentic antebellum American South. Explore historic districts packed with lovely shops and beautiful architecture as you learn about the city's founding, its growth into a major metropolis, and how the Revolutionary War and Civil War changed it forever. This tour offers a comprehensive view of this fascinating city and its past.
About the Tour
Your Walking Tour of Charleston begins at the intersection of Market Street and King Street. From there, you'll stroll through historic Charleston and hear about its founding. At the historic Circular Congregational Church, you'll get the story of a patriot who recruited hundreds to fight against the British during the Revolution. Then it's on to Hibernian Hall, site of the chaotic 1860 Democratic National Convention.
After that, you'll visit the famous Four Corners of Law, home to some of the city's most storied institutions. Next, pass a collection of beautifully preserved historic homes while you learn about Charleston's role in the American Revolution.
At the gorgeous White Point Garden, you'll find out why South Carolina decided to secede from the Union at the outset of the Civil War. Plus, get a look at Fort Sumter across the water and hear about the battle that kicked off the war!
Then, you'll stop by another pair of historic homes, the Palmer Home and the Edmondston-Alston House, before learning about the Great Charleston Fire and the Union attack on Charleston's harbor.
Stop by the picture-perfect Longitude Lane next, before continuing on to Rainbow Row, a series of pastel-painted historic homes. Then pay a visit to the Old Exchange & Provost Dungeon, which the British once used to house American prisoners of war.
Later, you'll see a couple of sites where enslaved people were once bought and sold, and where you'll hear about an attempted rebellion that predated the Civil War by a few decades.
Finally, you'll reach the Charleston Historic City Market, where you can find just about any kind of food or souvenir you might be looking for. Your tour concludes here.
Starting Point: 152 Market St, Charleston, SC 29401, USA
How does it work?
Once you book a tour, you'll get a text/email with instructions.
Download the app (while in good wifi/signal) and use your unique password to access your tours.
To begin touring, go to the starting point and launch the app.
The audio starts automatically once you reach the starting point. Stick to the tour route & speed limit for the best experience.
Please note that no one will meet you at the starting point.
What You'll See
Welcome

King Street

Native Nations

The Cherokee War

Marion Square

Charleston's Tea Parties

Siege of Charleston

Reclaiming Charleston

Liberty Square

Grimke Sisters' Home

Cotton & Slavery

Historic Charleston City Market

Sweetgrass Basket Weaving

William Lloyd Garrison

William Lloyd Garrison

Old Charleston Jail

Nathaniel Russell House

Washington Square Park

Edmondston-Alston House

Aiken-Rhett House Museum

The Charleston Museum

Joseph Manigault House

South Carolina Aquarium
Preview the Tour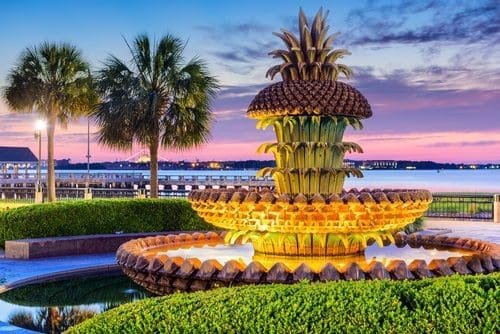 Liberty Square Audio Story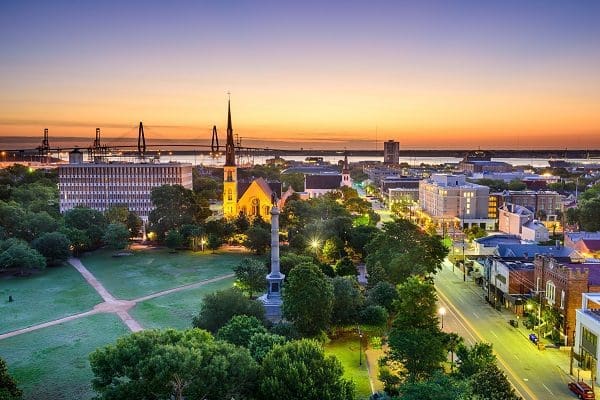 Marion Square Audio Story
Inclusions and Exclusions
Inclusions:
App on your phone: A link to download the Action Tour Guide App and Password for your tours.
Flexible schedule: Use any day, any time. Travel over multiple days or on next trip. Never expires.
Easy to use: Stories play automatically by GPS. Hands-free. Get HELP all day: Call, Chat, or Email.
At your own pace: No group. Take breaks for photos/ snacks/hikes. Go at your own pace.
Offline use: No cell signal or wifi required. Offline GPS Map & route. Stop-to-stop direction.
Don't miss a thing: Full itinerary, travel tips, professionally narrated videos, text, and hidden gems.
Exclusions:
Transportation, parking fees, food, and drinks.
Entry tickets or reservations to any attractions along the route.
Car Rental: Please arrange a rental car at the closest airport or train station.