Tour Details



Type


Walking



Duration


1 - 2 Hours



Audio Stories


25+



Distance


0.11+ miles



Lifetime Validity




Works Offline




Tour Start Time


Anytime, Any day

100%
Money-back
Guarantee
Welcome to the Devil's Den Gettysburg Battlefield Tour
Welcome to the self-guided walking tour of the Devil's Den, a battleground of ferocious fighting during the Battle of Gettysburg! Here, Union and Confederate soldiers brutally struggled to gain control of this strategic location — and eventually win the war. As you walk amongst the towering boulders and alien landscape of the Devil's Den, the tour transports you back in time to envisage soldiers, generals, and sharpshooters battling all around you. This Devil's Den Gettysburg tour lets you explore the historic Gettysburg battlefield with maximum flexibility, safety and value.
About the Tour
This self-guided audio & GPS tour begins at the parking area and then leads you into that field. Here we set the stage and introduce you to the commanders, Union General Daniel Sickles and Confederate General James Longstreet. Both are tactical masterminds with thousands of men at their command… but who will win?
We'll step back in time as we watch the Union bring out cannons and their best-in-the-world sharpshooters, hoping to fend off the Confederate. We'll then follow the route of the inevitable Confederate advance, aided by cannon fire of their own.
When we arrive at the monument to the Orange Blossoms, we'll hear how desperate the Union position has become and revisit the heroism displayed by the courageous men of the 124th New York.
Afterward, on the Gettysburg Battlefield tour, we'll visit the monument to the Pennsylvania and Maine soldiers who gave everything to prevent the Confederates from Devil's Den.
As we continue our walk, listen to accounts of how the whole struggle splintered into pieces, becoming a brutal, chaotic sequence of skirmishes among the battlefield. We'll immerse you in the pandemonium of gun smoke, rifle fire, and bayonet charges so you can practically see the fighting unfold around you.
As we reach the end of the Devil's Den Gettysburg Tour, we'll watch the final results of the bloody conflict and consider what either side gained–or lost–through so much bloodshed.
Preview the Tour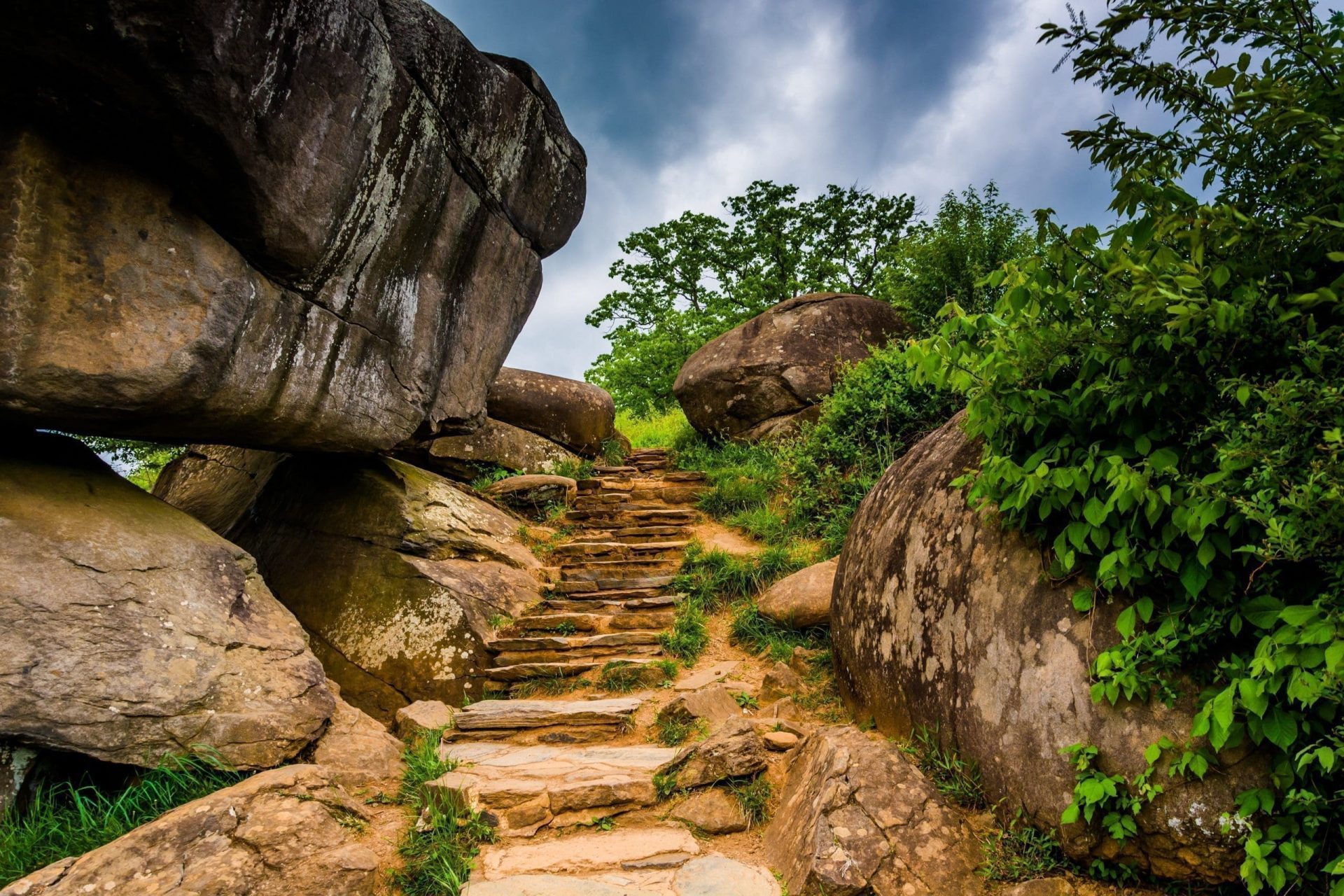 Stop 1 : Welcome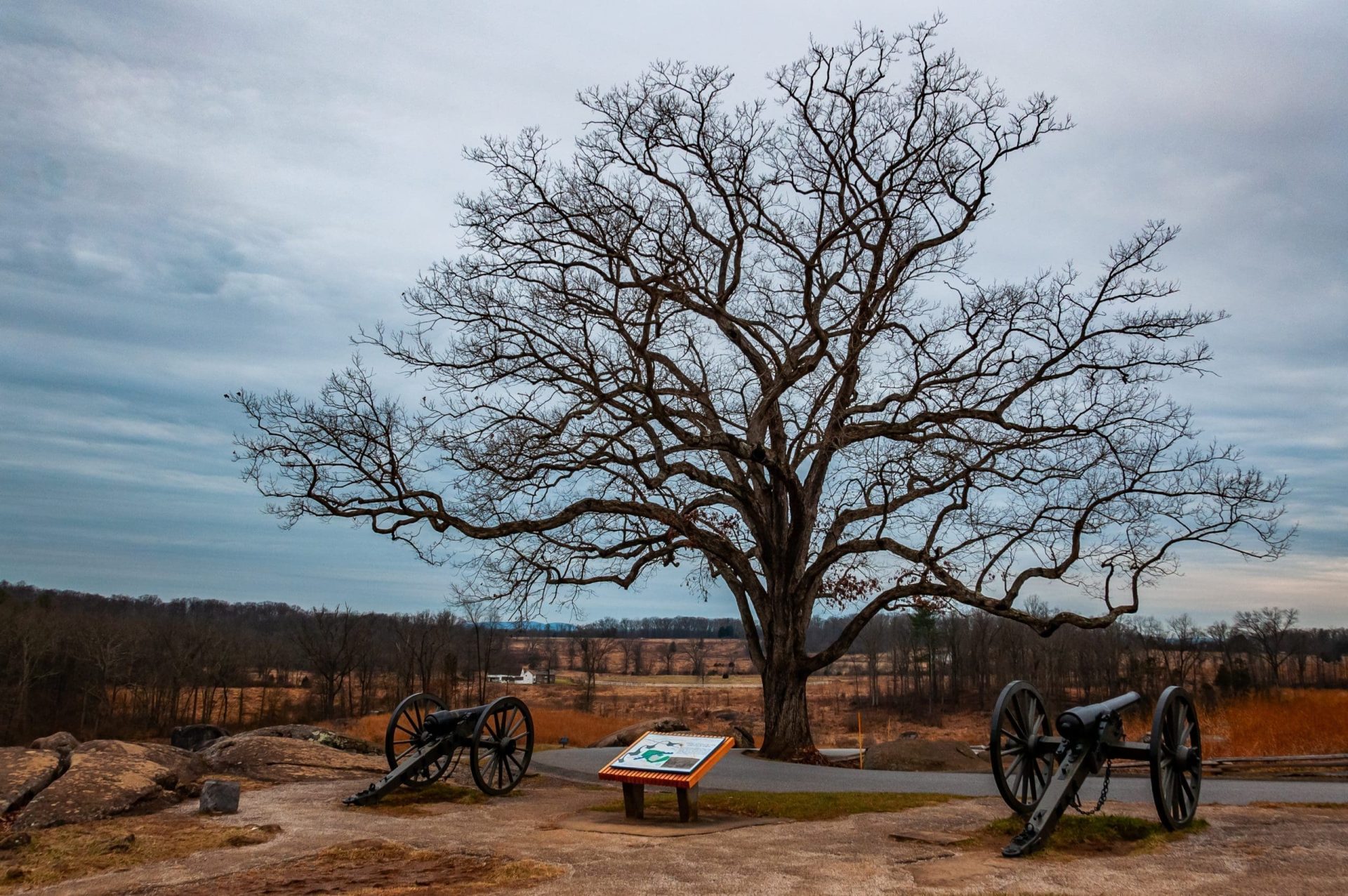 Stop 5 : A Terrible Realization
How It Works
Fully Guided Personal Tour

Professionaly Narrated Stories

Read Audio Transcripts

Fun Facts

Don't Miss Any Sightseeing Points

Location Aware Plays Automatically

Tour At Your Own Pace
| | |
| --- | --- |
| | Fully Guided Personal Tour |
| | Professionaly Narrated Stories |
| | Read Audio Transcripts |
| | Fun Facts |
| | Don't Miss Any Sightseeing Points |
| | Location Aware Plays Automatically |
| | Tour At Your Own Pace |
Additional Information
What do we do?
Well simply put, Action Tour Guide is an audio guide, map, and tour book – all in one app! We are a GPS-enabled app-based tour that narrates information based on your location right on your phone. 
You can experience our driving and walking tours at your own pace and literally at any time of the day! Want to know more? Read on about why a self-guided tour is the best way to experience a place.