Tour Details



Walking


1 - 2 Hours



Purchase QTY


One Per Person



Distance


1+ miles



Audio Stories


20



Self Guided


At Your Own Pace



Tour Benefit


Tour Anytime
Any Day



Works Offline


100%
Money-back
Guarantee
Welcome to the Ek Balam Tour
Ek Balam: Ancient Maya's Best-Kept Secret and often overshadowed little brother to uber-crowded Chichen Itza, is a special place. There are Mayan Ruins scattered across the Yucatan Peninsula, but few rivals the intimate experience available here. Between getting there, exploring along the way, and eventually scaling the massive temple, you are guaranteed a fantastic day at one of Mexico's favorite ruin sites yet.
The word Ek Balam means "black jaguar" in the Yucatec Maya language, and carvings of jaguars can be seen on the structures and ruins throughout the site. Ek Balam is a compact and fascinating ruins site with impressive ancient pyramids and structures with exciting architecture. Note that this is a tour and not a ticket. To know more about tickets, hotels & excursions, click here.
Take a Sneak peek
Your Ek Balam tour begins near the visitors center. As you head deeper into the site, you will learn of the fascinating history of Mayan civilization before Europeans arrived. This history dates back thousands of years. You'll also hear about the arrival of the Spanish and how their conquest forever changed the continent and its people.
After crossing through the remnants of an ancient defensive wall, you'll arrive at a ball court and learn about how the ancient Mayans played an intense, sometimes dangerous game that was something like a cross between soccer and basketball. The catch? They used a ball that weighed about 20 pounds!
As you make your way to the Circular Steam Bath, you'll learn about Mayan architecture and why they built things in the way they did. The bath was used for religious ceremonies but also to heal the sick and wounded. You'll get more familiar with the Mayan religion on your way to your next stop.
Next comes the Acropolis, the largest standing structure on the peninsula. This monumental building is King Ukit Kan Lek Tok's most enduring legacy. What's more, you can climb the stairs to the top!
Along the way, you'll notice a pair of hieroglyphic serpents, which the tour will help to explain. The Mayans used a great deal of animal imagery in their art, and everything had a specific meaning.
After that comes the tomb of Ukit Kan Le'k Tok'. It is considered the best-preserved tomb of any Mayan king, and it is fittingly impressive for such an effective ruler.
Finally, you will reach the top of the pyramid. From here, you can see for miles in every direction. You'll even be able to see the outline of Chichen Itza on a clear day! The Ek Balam tour concludes here, after detailing the plaza visible below.
Starting Point Address: Ek Balam, Yuc., Mexico
What You'll See
Welcome

Visitors Centre

Defensive Wall

Entrance Arch

Ballcourt

Ceremonial Circular Steam Bath

Hieroglyphic Serpents

The Tomb

Top of the Pyramid

South Plaza
Preview the Tour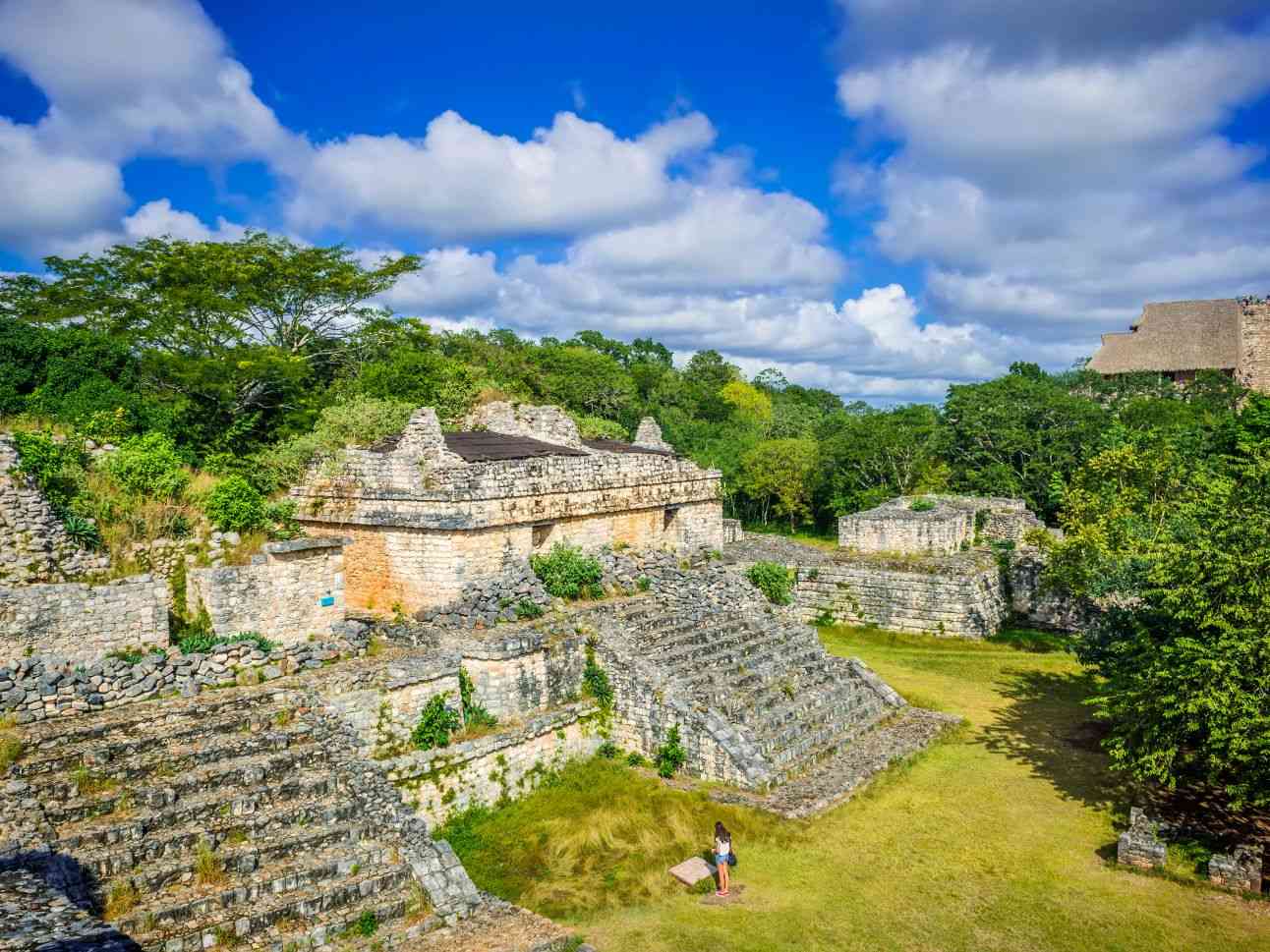 Stop 1 : Welcome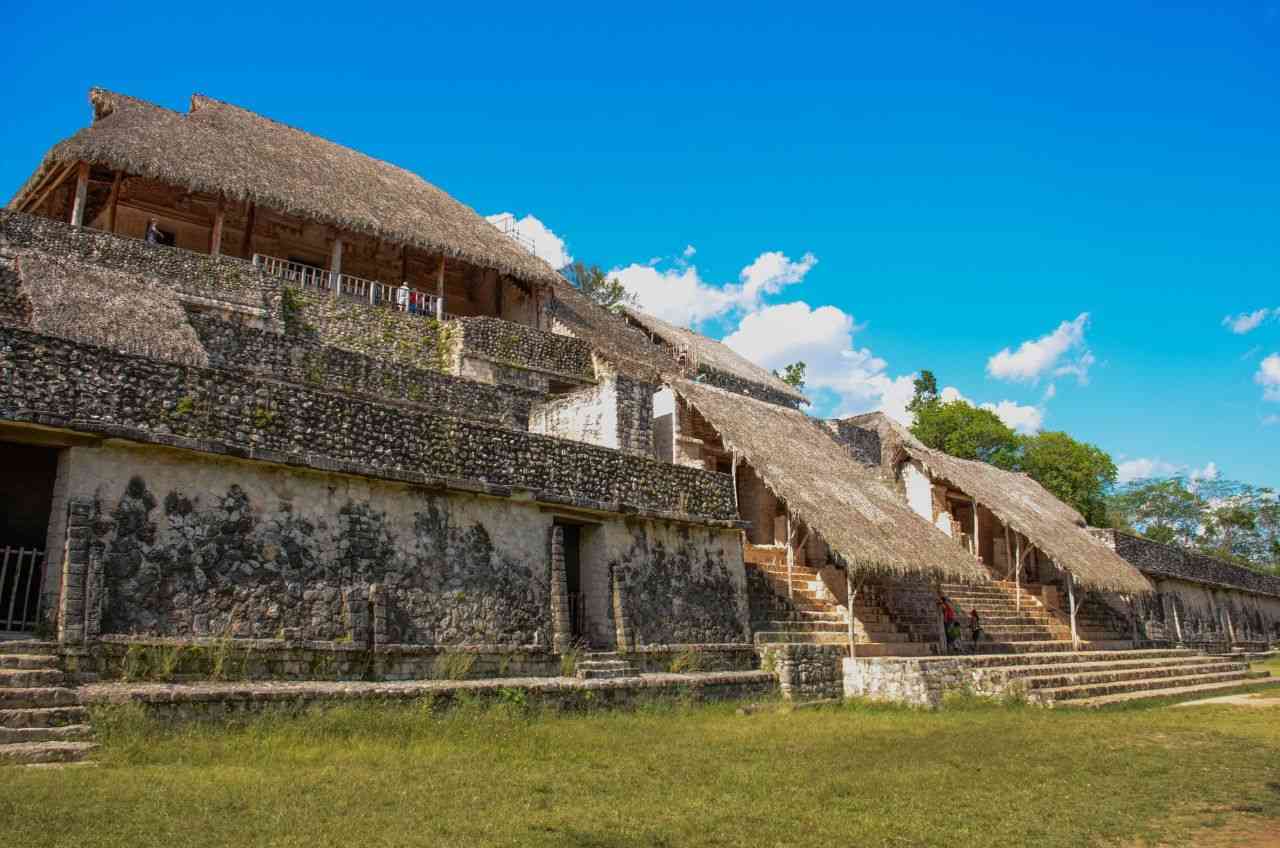 Stop 9 : The Acropolis
Additional Information
What do we do?
Simply put, Action Tour Guide is an audio guide, map, and tour book – all in one app! We are a GPS-enabled app-based tour that narrates information based on your location right on your phone. You can experience our driving and walking tours at your own pace and literally at any time of the day! 
Lifetime Validity
​Changing travel date? No worries! All individual tours come with lifetime validity. 
No Network Needed
The tour works offline which means you do not need your phone network to enjoy the tour. However, we do suggest you download the tour at your home, hotel, visitor center, etc before you head out for a completely immersive experience.
Not an Entry Ticket
This is not an entry ticket.