Tour Details



Walking


1 - 2 Hours



Purchase QTY


One Per Person



Distance


3+ miles



Audio Stories


69+



Self Guided


At Your Own Pace



Tour Benefit


Tour Anytime
Any Day



Works Offline


100%
Money-back
Guarantee
Welcome to the Philadelphia Walking Tour
Journey back in time. Relive the days of George Washington and his revolutionary collaborators! This Philadelphia walking tour begins at the beautiful City Hall and goes through the historic district while exploring the catalysts of the war.
This self-guided Philadelphia walking tour lets you explore the city's historic past with maximum flexibility, safety, and value. Get the tour guide app set up on your phone, and get started. All audio plays automatically based on location.
About the Tour
We dive into the Declaration of Independence's drafting, debating, and signing at the famous Independence Hall. From there, we explore George Washington's legacy as a politician, general, and president. This leads us to the iconic Liberty Bell and the history behind its famous crack and its status as an abolitionist symbol. Then, on the self-guided walking tour, of Philadelphia, we explore the lives, museums, and homes of revolutionary figures like Ben Franklin, the diplomat, Benedict Arnold, the traitor, Thomas Jefferson, future president, and Crispus Attacus, the American hero.
We continue our journey past the famous African American Museum, Franklin Square, National Constitution Center, and the Mint. At the historic Betsy Ross House, we see the birthplace of the American flag, and in picturesque Elfreth's Alley, we step back into a more quaint, cobblestoned era. Finally, our tour passes George Washington's church and fittingly concludes at the Museum of American Revolution.
The Philadelphia walking tour is approximately 2 miles through the city's Historic District.
Starting Point Address: Philadelphia City Hall, 1400 John F Kennedy Blvd, Philadelphia, PA 19107
How does it work?
Once you book a tour, you'll get a text/email with instructions.
Download the app (while in good wifi/signal) and use your unique password to access your tours.
To begin touring, go to the starting point and launch the app.
The audio starts automatically once you reach the starting point. Stick to the tour route & speed limit for the best experience.
Please note that no one will meet you at the starting point.
What You'll See
Welcome

First Continental Congress

Independance Hall

Liberty Bell

Benjamin Franklin Museum

President's House

Graff House

African American Museum

Franklin Square

Bolt of Lightening

National Constituion Center

United States Mint

Benjamin Franklin's Grave

Betsy Ross House

Elfreth's Alley

Christ Church

Museum of the American Revolution
Preview the Tour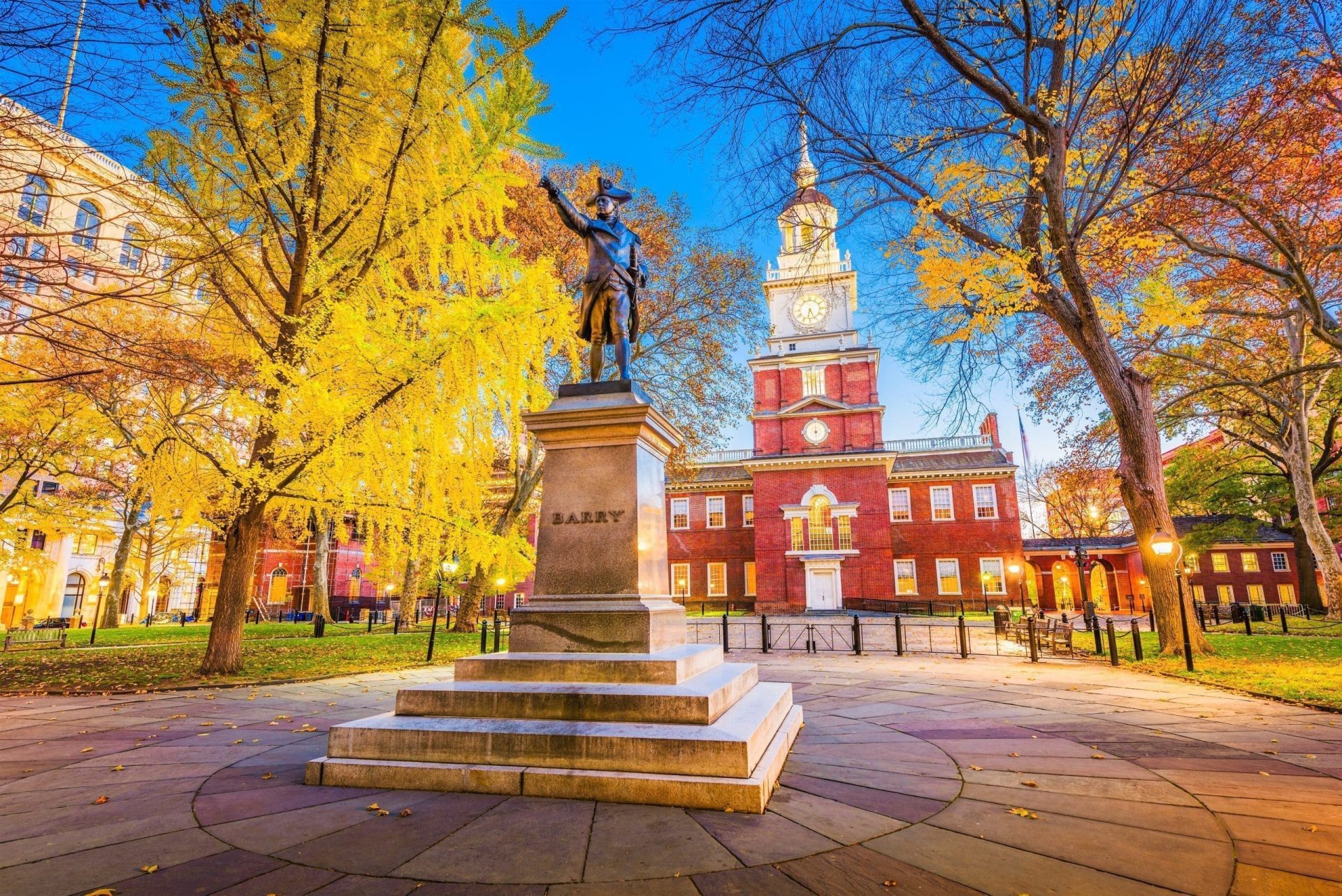 Welcome Audio Story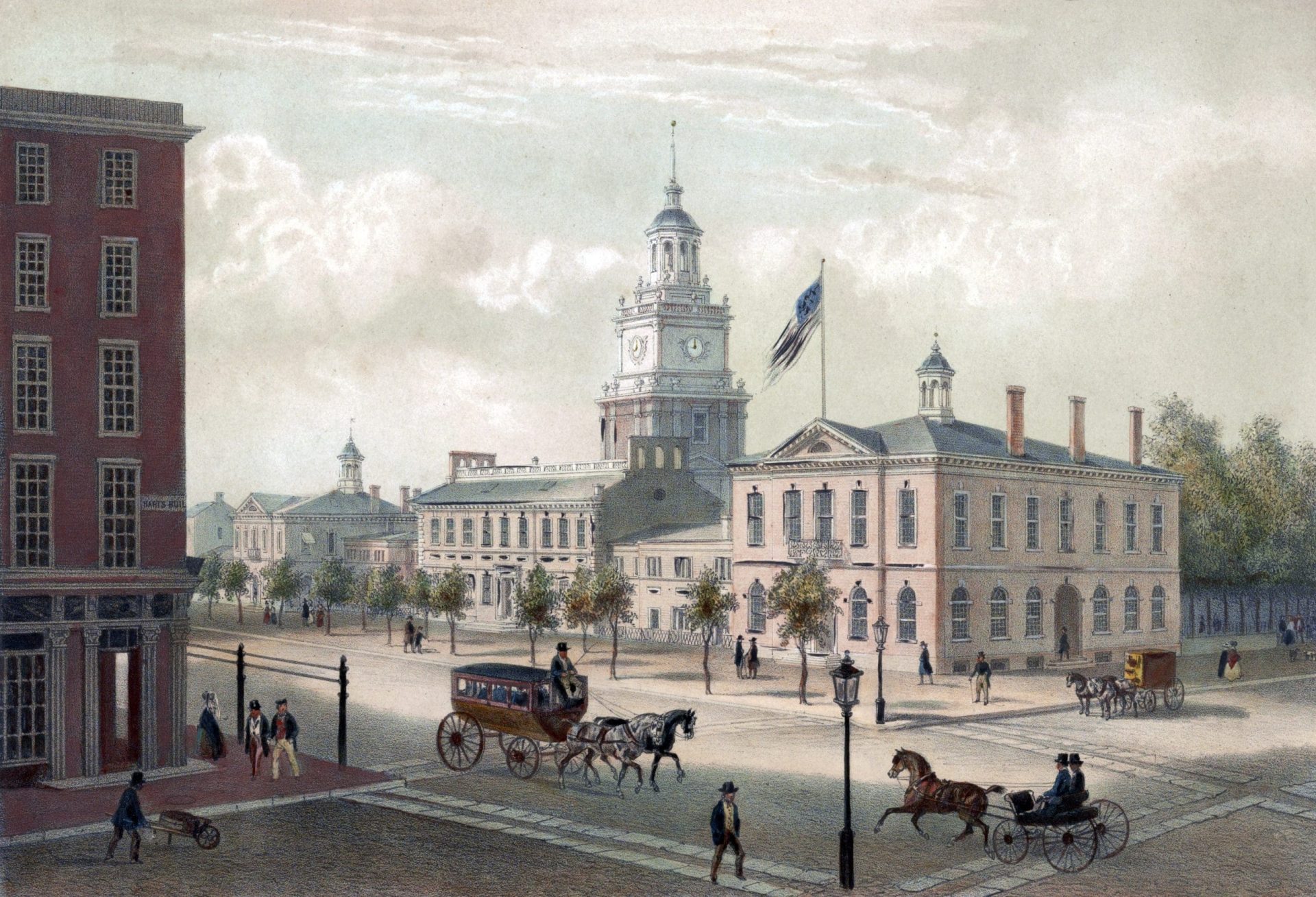 Philadelphia and the Revolution Audio Story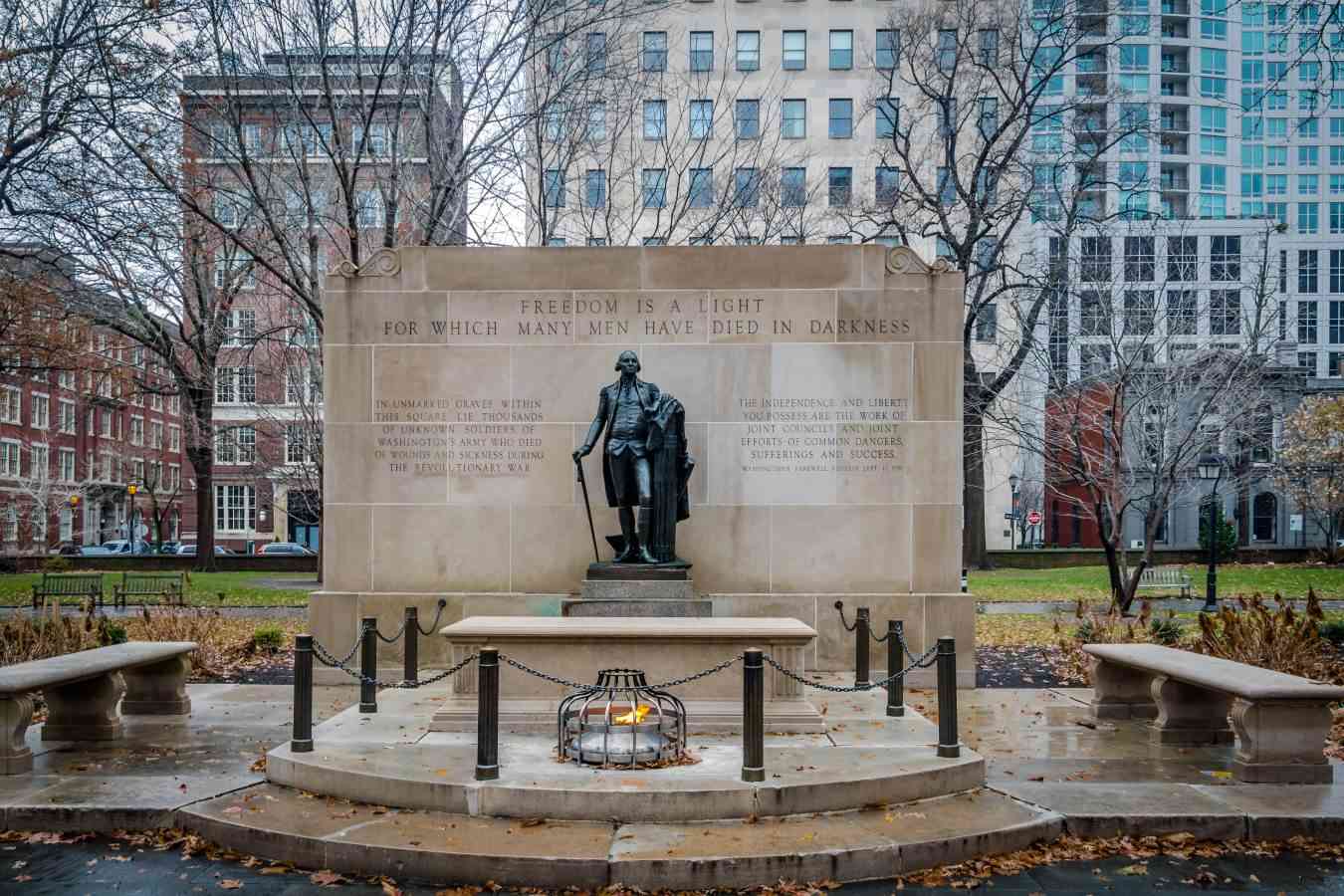 George Washington Statue Audio Story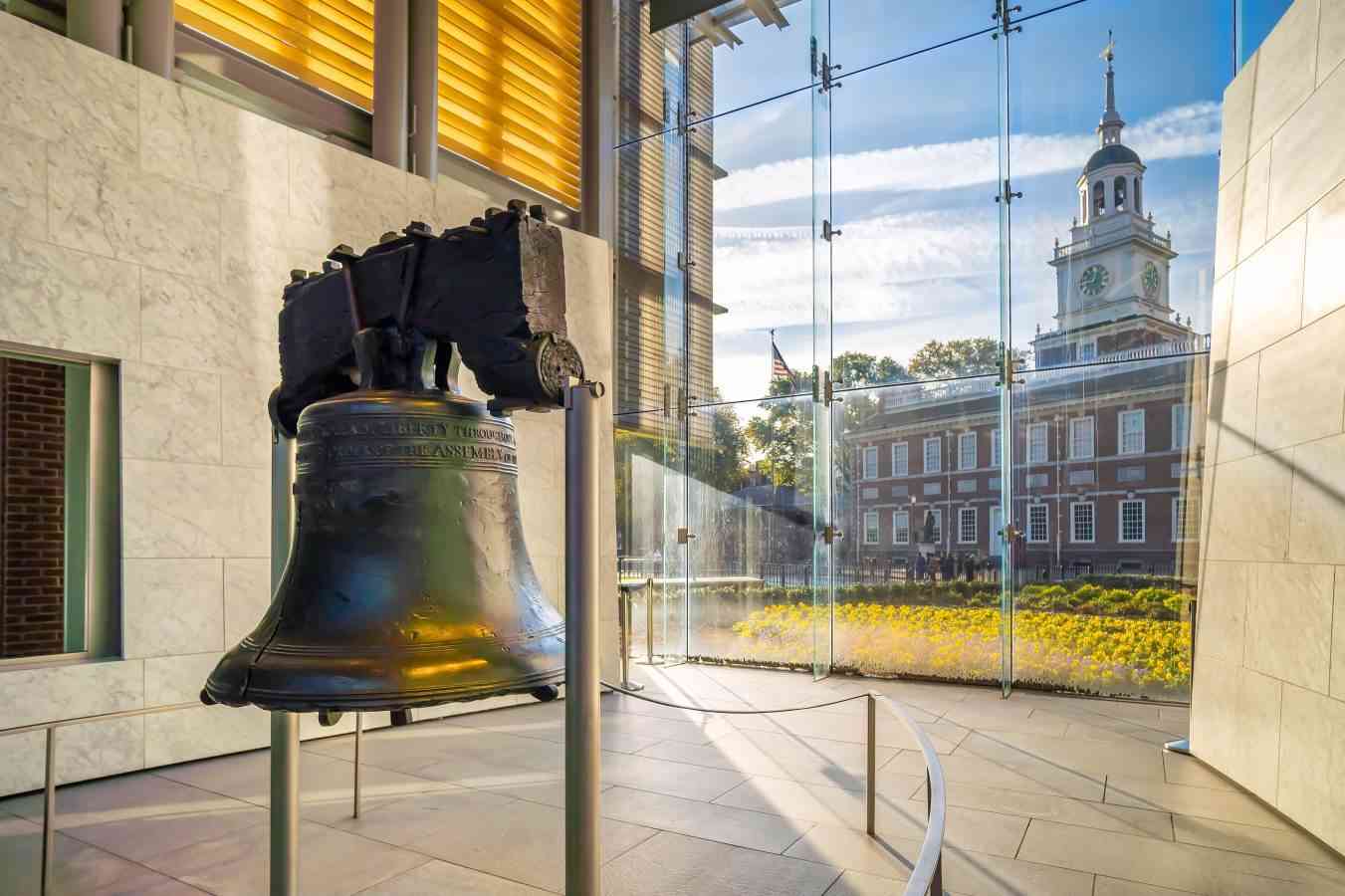 Liberty Bell Audio Story
Inclusions and Exclusions
Inclusions:
App on your phone: A link to download the Action Tour Guide App and Password for your tours.
Flexible schedule: Use any day, any time. Travel over multiple days or on next trip. Never expires.
Easy to use: Stories play automatically by GPS. Hands-free. Get HELP all day: Call, Chat, or Email.
At your own pace: No group. Take breaks for photos/ snacks/hikes. Go at your own pace.
Offline use: No cell signal or wifi required. Offline GPS Map & route. Stop-to-stop direction.
Don't miss a thing: Full itinerary, travel tips, professionally narrated videos, text, and hidden gems.
Exclusions:
Transportation, parking fees, food, and drinks.
Entry tickets or reservations to any attractions along the route.
Car Rental: Please arrange a rental car at the closest airport or train station.