Tour Details



Type


Driving / Walking



Duration


2 - 4 Hours



Audio Stories


22



Deep Dives


5
Welcome to the Horseshoe Bend & Page Tour
Why do 2.2 million people visit a Riverbend each year? Find out with this self-guided tour of the unforgettable Horseshoe Bend! This jaw-dropping canyon, cut through by the stunning Colorado River, is famous for a reason. See it up close and learn how this one-of-a-kind feature formed! And since you are already planning a visit to Horseshoe Bend, we also suggest dropping by the town of Page, once a rugged work camp and now home to incredible sights and hikes.
About the Horseshoe Bend Arizona Tour
Once you've downloaded your tour, you'll begin your journey in the parking area for Horseshoe Bend. From there, all you need to do is follow the ¾-mile path toward the canyon itself.
Along the way, you'll hear about the early days of the mighty Colorado River, when it was little more than a meandering river on a floodplain. As you walk, you'll find out how that floodplain transformed into the soaring plateau we know today and how that violent geologic event created Horseshoe Bend.
You'll also get details about the area's human history, like how it passed from the Navajo to the hands of the US Government.
Finally, you'll arrive at Horseshoe Bend itself, where multiple viewing platforms offer jaw-dropping views of this unique landmark. Don't forget to take plenty of pictures! Your tour of Horseshoe Bend concludes here.
Also included with your tour is a driving tour of Page, the town where Horseshoe Bend is located. This tour begins at the Glen Canyon Dam Overlook, where you can get phenomenal views of the dam, which was the whole reason for the town's existence.
From there, you'll head north to a collection of breathtaking trails full of grand desert vistas. Then it's on to the dam itself, where you'll have the opportunity to get out of your car and actually walk over the immense structure!
Then, you'll head to Wahweap Overlook, offering a stunning look across Lake Powell. Your tour concludes here.
About the Page, Arizona Tour
Welcome to your bonus tour of Page, a little desert town with some seriously huge sights! This tour will take you to all the town's best spots that aren't Horseshoe Bend or Antelope Canyon.
Page is one of the youngest towns in America, dating back to only 1957. But why build a town out here at all? Well, the whole thing exists because of Glen Canyon Dam. At 710 feet tall, this dam is second only to the Hoover Dam, which stands at 726 feet. At its base, Glen Canyon Dam is a whopping 300 feet thick—the size of an entire football field!
Have you been dying to get a better look at the canyon? If so, you're in luck! This is the trailhead for Rim View Trails, an enormous 10-mile loop that offers stunning views of the canyon's rim, Lake Powell, and the surrounding desert. 
From here, head to the trailhead for Hanging Gardens Trail, offering a welcome oasis from the harsh desert. This easy, 1.2-mile out and the back trail ends with a surprising burst of greenery.
From here, follow the route to the Carl Hayden Visitor Center. Feel free to hop out of your car and walk along the dam for some incredible views of the river far below. The visitor center offers snacks and restrooms if you need a break.
Up next is a stunning spot that offers a simply unbeatable vista of Lake Powell and the surrounding landscape. You'll also spot the Wahweap Marina near the lake, where folks store their boats between trips out onto the lake. This brings us to the end of our tour.
Preview the Tour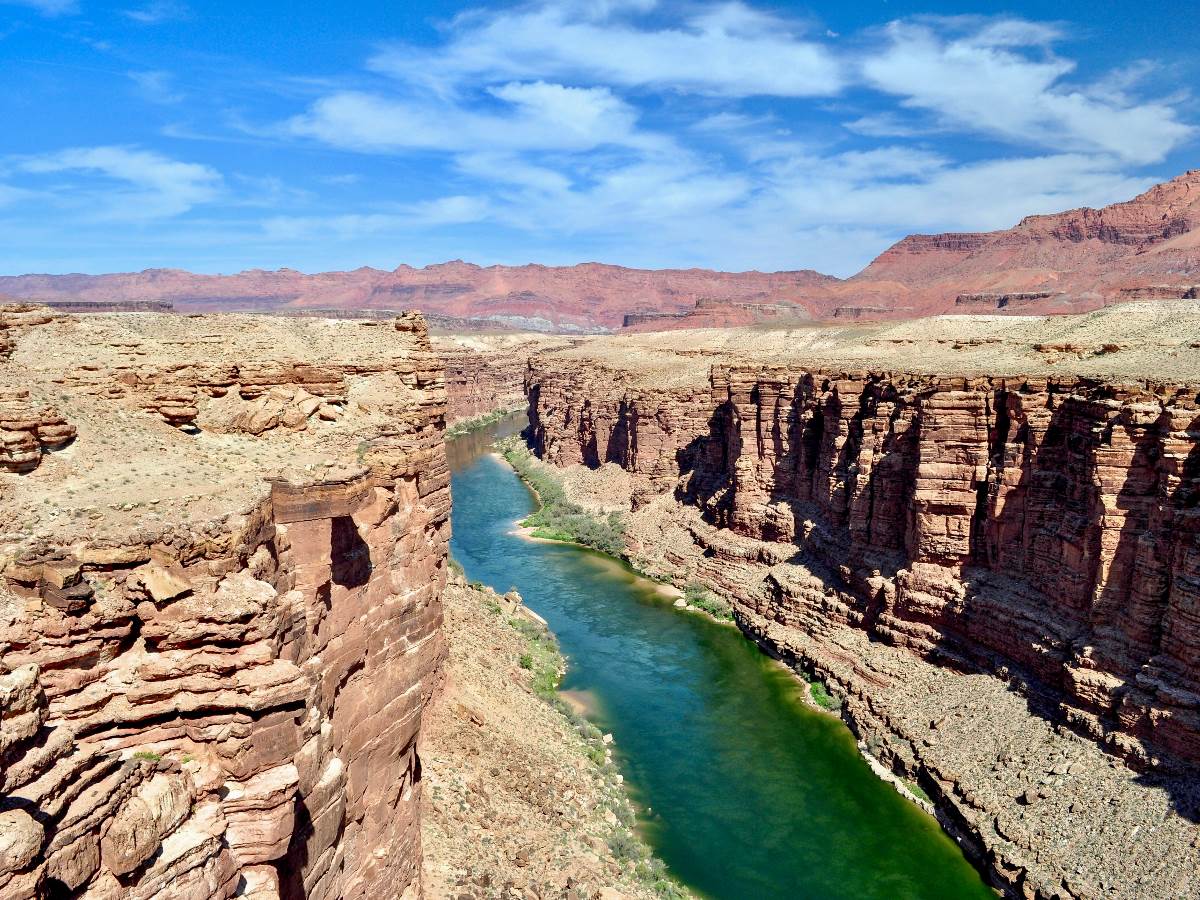 Taming the Mighty Colorado
Navajo Land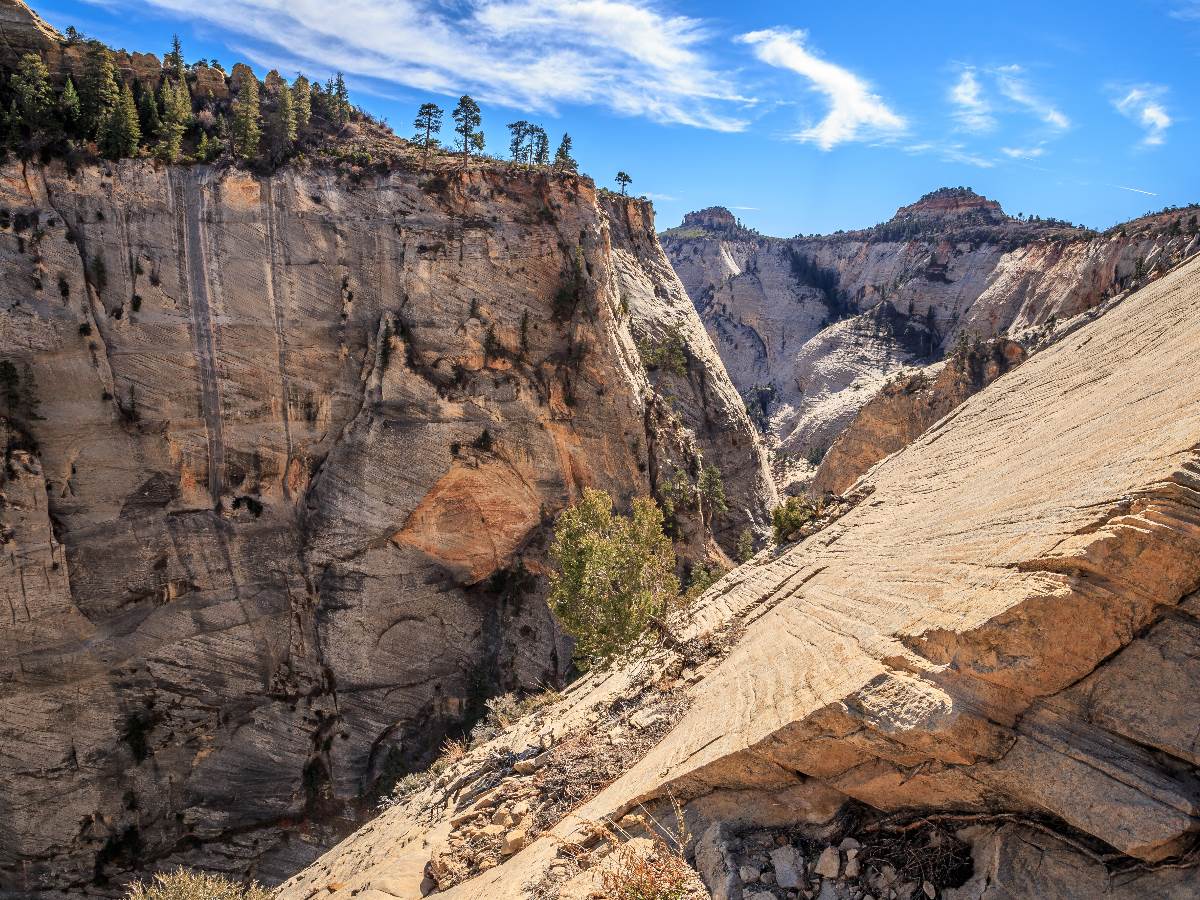 Rim View Trail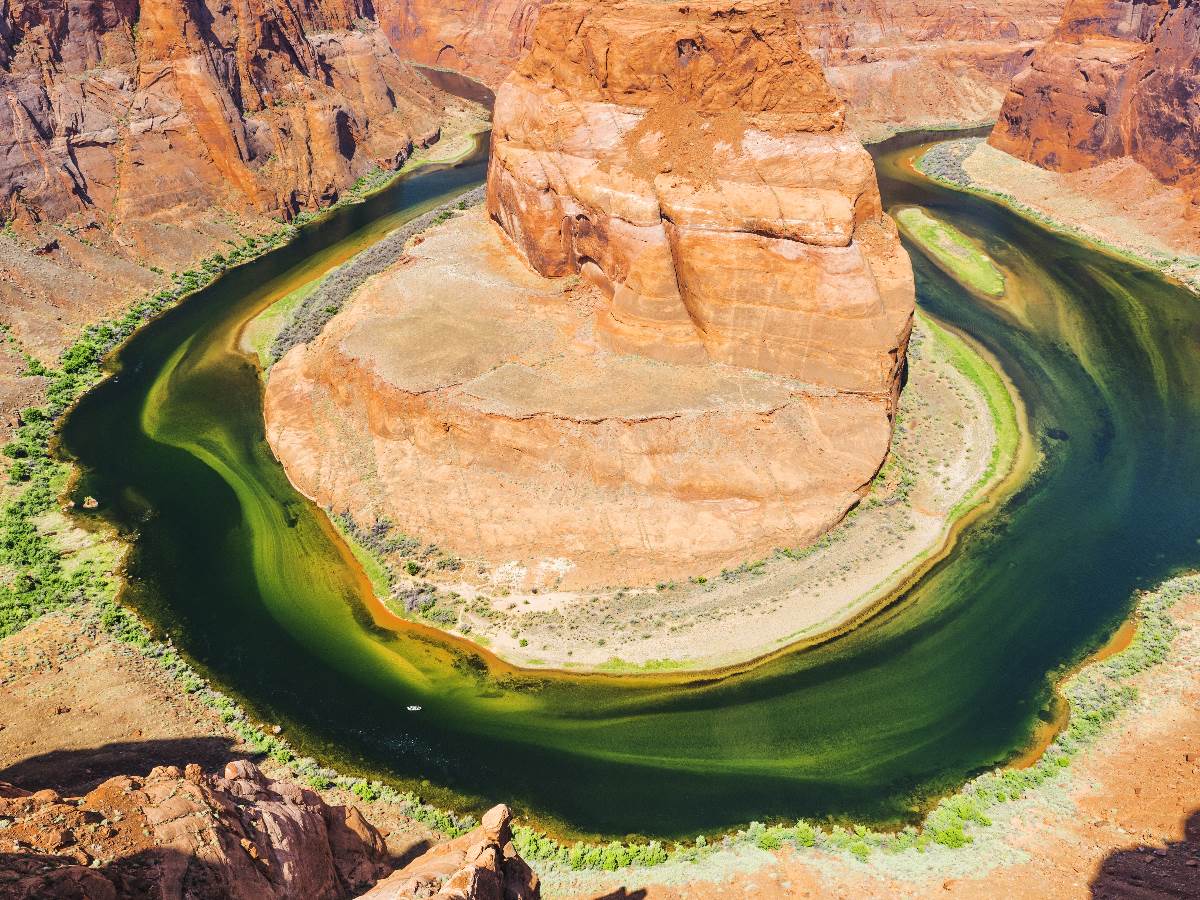 Why so Green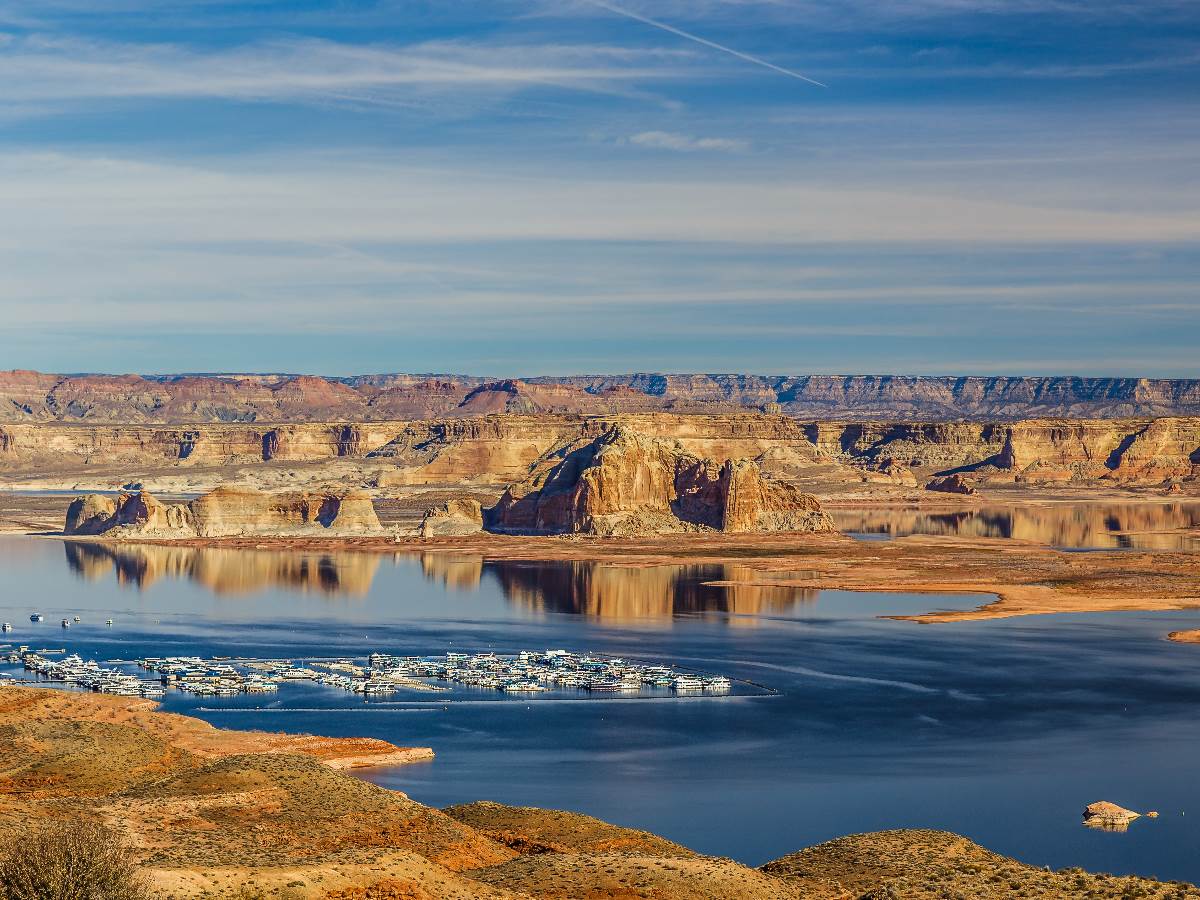 Wahweap Overlook
Additional Information
What do we do?
Simply put, Action Tour Guide is an audio guide, map, and tour book – all in one app! We are a GPS-enabled app-based tour that narrates information based on your location right on your phone. You can experience our driving and walking tours at your own pace and literally at any time of the day! 
Lifetime Validity
​Changing travel date? No worries! All individual tours come with lifetime validity. 
No Network Needed
The tour works offline, so you do not need your phone network to enjoy the tour. However, we suggest you download the tour at your home, hotel, visitor center, etc., before heading out for a completely immersive experience.
Entry Ticket
This is not an entrance ticket.
How many tours do I buy?
Since this is both a walking & driving tour bundle, you need to buy one per person.