Tour Details



Driving


2 - 3 Hours



Purchase QTY


One Per Car



Distance


110+ miles



Audio Stories


72+



Self Guided


At Your Own Pace



Tour Benefit


Tour Anytime
Any Day



Works Offline


100%
Money-back
Guarantee
Welcome to the Sequoia National Park Tour
This self-guided driving tour takes you through enormous, ancient groves at Sequoia National Park. Witness the giant sequoias in all their majesty, including General Sherman, the most massive living thing on the planet. As you tour this jaw-dropping primeval forest, you'll learn about the area's early inhabitants, from the Paiute tribe to the founders of a secretive, ill-fated colony. Plus, take in jaw-dropping views of Kings Canyon with the Sequoia National Park Tour!
About the Tour
Your Sequoia and Kings Canyon National Parks tour begins at the southern end of Sequoia National Park, near the visitor center. From there, you'll head north toward the Marble Falls trail, learning about the park and the giant sequoias along the way. Past the falls trail (which also features great overlooks and wildflowers patches), you'll arrive at Amphitheater Point and Generals Highway Lookout, the first of many astonishing vistas along your route.
Next, you'll come to the Four Guardsmen, which will serve as your introduction to the natural wonders this park has to offer. These four enormous sequoias stand guard on either side of the road, creating a kind of gateway into the forest of giant trees. Beyond them is the Giant Forest Museum, where you'll find a short hiking trail through some of the park's enormous residents. It's extremely popular for a good reason! Those looking for a less crowded trail will find it a little farther north, at Bear Hill Trail.
After that, you'll arrive at Moro Rock, a 300-foot dome sticking out of the forest, which provides a stupendous opportunity for unbeatable views. Don't worry; there are stairs!
Continuing, you'll arrive at another fun landmark: the Tunnel Log. Here, a tunnel has been carved through a fallen sequoia, and it's big enough to drive most cars through! If your friends don't believe how big these trees are, show them a picture of your vehicle dwarfed by that wooden tunnel!
Up next on the Sequoia National Park, you'll find one of the park's main attractions: the General Sherman Tree. There's simply no way to convey just how large this sequoia is, so you really have to see it in person. As you stroll around this behemoth, you'll learn some fun facts about it, including how it got its peculiar name. This is also the site of the Congress Trail for hikers looking for more of the park's biggest trees.
Continuing, you'll pass Halstead Meadow, a perfect place to hop out for a picnic if you're feeling peckish. Then you'll reach Kings Canyon Overlook, a breathtaking first look at the canyon from afar. But you're not in King Canyon National Park yet—first, you'll pay a visit to the General Grant Tree, the second largest in the world. This tree is actually a national shrine as well!
Finally, you'll head to Panoramic Point, offering picture-perfect views of Kings Canyon. The main tour ends here, but if you'd like to continue into Kings Canyon, you can! There, you'll find additional must-stop vistas, incredible landmarks like Boyden Cavern (a marble cave), and the self-explanatory Roaring River Falls. The canyon also features some great hikes for those in the mood.
Starting Point Address:
Regular Tour: 47050 Generals Hwy # 10, Three Rivers, CA 93271
Reverse Tour: P28H+CW5 Wilsonia
Upgrade to the California Tours Bundle
This is a great time to visit California! With 12 tours across the state, our value-for-money California bundle (priced at just $39.99) gives you the flexibility to see all the top sights in the state at your own pace.
How does it work?
Once you book a tour, you'll get a text/email with instructions.
Download the app (while in good wifi/signal) and use your unique password to access your tours.
To begin touring, go to the starting point and launch the app.
The audio starts automatically once you reach the starting point. Stick to the tour route & speed limit for the best experience.
Please note that no one will meet you at the starting point.
What You'll See
Welcome

Overview of the Park

Tunnel Rock

Giant Sequoias

Marble Falls

Giant Sequoias & Climate

Native Tribes of the South Sierras

Hospital Rock

Sierra Geology

Colonel Charles Young

History of the Generals Highway

Obsidian in the Sierra Nevada

Amphitheater Point

Native American Music

Generals Highway Lookout

Sequoia Park Wildlife

Four Guardsmen

Giant Forest Museum

Kaweah Colony

Bear Hill Trail

Hanging Rock

Moro Rock

Parker Group Sequoias

Tunnel Log

Squatter's Cabin & Tharp's Log

General Sherman Tree

The Congress Trail

The Sierra Nevada Trail of Tears

Hungry?

Park Protection and Upkeep

Bears and Food Storage

Halstead Meadow

Wildfires

Little Baldy Trail

Giant Sequoias Pre Colonization

Susan Thew

Lost Grove

Paiute Resistance

Paiute Mythology

Big Baldy

Kings Canyon Overlook

Redwood Mountain Overlook

Paiute Today

Big Stump Grove

Intro to Kings Canyon

General Grant Tree

Gamlin Cabin

Panoramic Point

Grant Grove Stables

McGee Vista

Chicago Stump

Winter in Kings Canyon

Junction View

Protecting the Wildlife

Roaring River Falls

Zumwalt Meadows Trail

Copper Creek & Rae Lakes Trails
Preview the Tour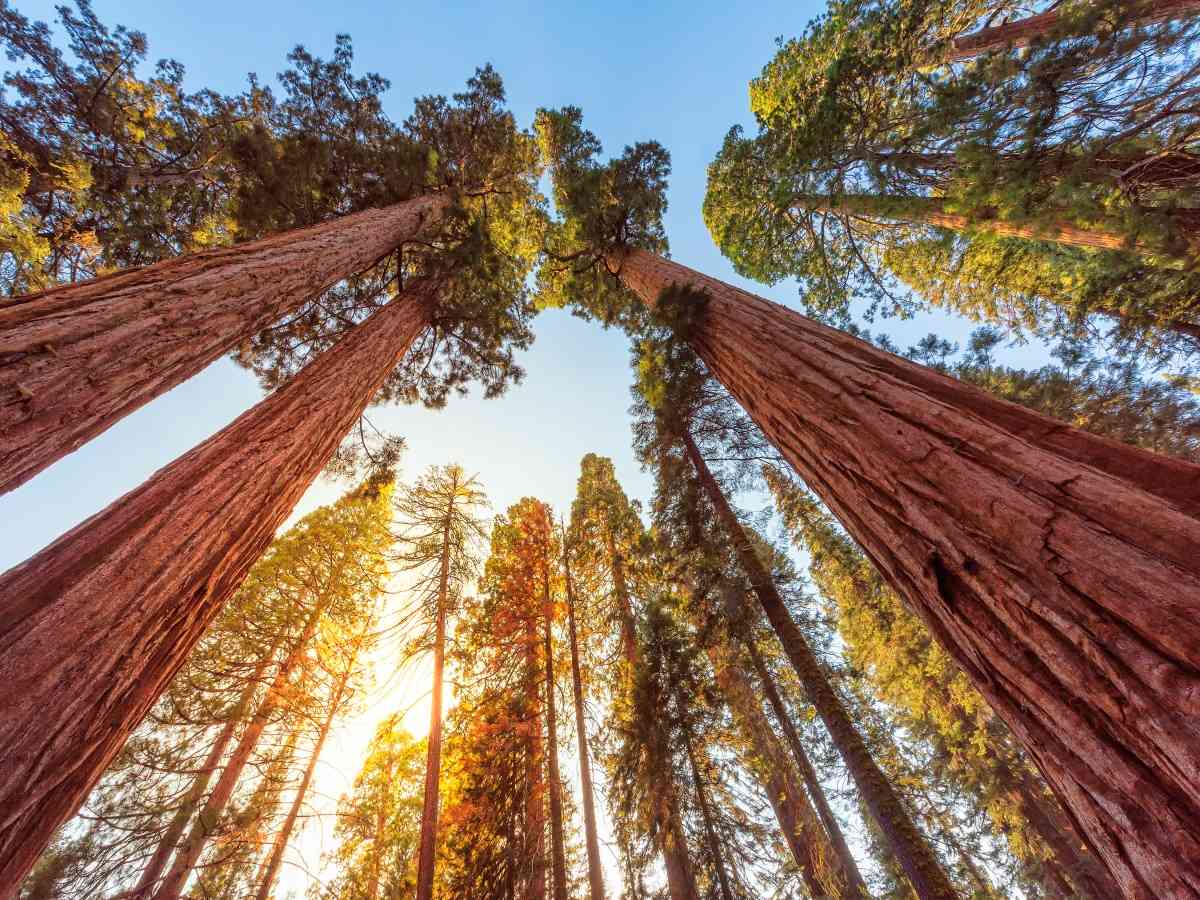 Overview of Sequoia National Park Audio Story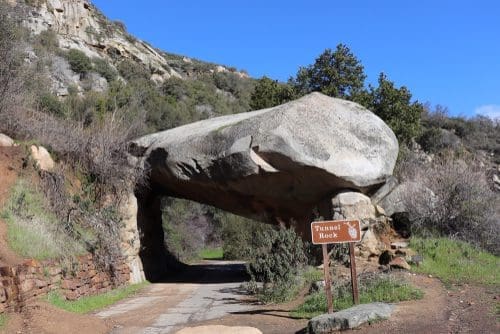 Tunnel Rock Audio Story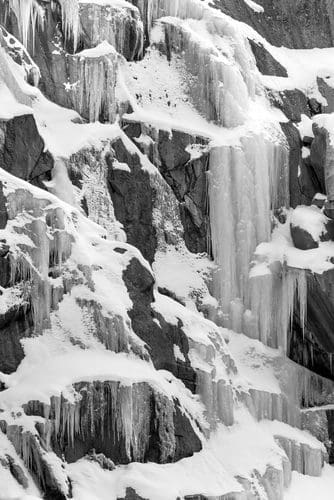 Marble Falls Audio Story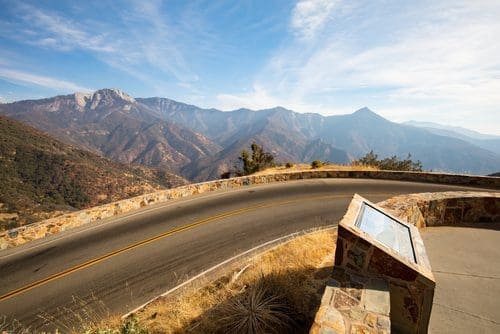 Amphitheater Point Audio Story
Inclusions and Exclusions
Inclusions:
App on your phone: A link to download the Action Tour Guide App and Password for your tours.
Flexible schedule: Use any day, any time. Travel over multiple days or on next trip. Never expires.
Easy to use: Stories play automatically by GPS. Hands-free. Get HELP all day: Call, Chat, or Email.
At your own pace: No group. Take breaks for photos/ snacks/hikes. Go at your own pace.
Offline use: No cell signal or wifi required. Offline GPS Map & route. Stop-to-stop direction.
Don't miss a thing: Full itinerary, travel tips, professionally narrated videos, text, and hidden gems.
Exclusions:
Transportation, parking fees, food, and drinks.
Entry tickets or reservations to any attractions along the route.
Car Rental: Please arrange a rental car at the closest airport or train station.