Tour Details



Driving


2 - 4 Hours



Purchase QTY


One Per Car



Distance


42+ miles



Audio Stories


112+



Self Guided


At Your Own Pace



Tour Benefit


Tour Anytime
Any Day



Works Offline


100%
Money-back
Guarantee
Welcome to the Silicon Valley Tour
Explore the birthplace of tech! Drive through the Silicon Valley tour while checking out the headquarters of tech giants like Apple, Google, Facebook, Tesla, and more. Learn about the visionaries who've shaped the world around us, from the feud between Bill Gates and Steve Jobs to the controversies around Mark Zuckerberg and Jeff Bezos to the eccentricities of Elon Musk. Understand why their companies succeeded, how they're growing, and what's in store for the future. As you explore all Silicon Valley offers, you'll find yourself at the cutting edge of technological marvels!
About the Tour
This self-guided audio tour allows you to explore Silicon Valley with maximum flexibility, safety, and value. The tour begins at Menlo Park's pump station. We start by learning about Zuckerberg and his vision. 
The Silicon Valley tour continues as we learn about the oldest struggle in tech — idea vs. execution. As we listen and drive, we come to an inconspicuous building housing the real backbone of Amazon — AWS. We learn about Bezos Amazon's beginnings. 
The Silicon Valley tour continues from Amazon to Google, starting with the Android Garden. Here we'll learn about Google vs. Microsoft. Then it's straight down the road to Google's headquarters, called the Googleplex. You'll get to walk through the campus. 
That brings us to Microsoft and the beginnings of the modern world. We'll learn about Gates, BASIC, and Windows. We'll stop at a museum to play the first-ever video game and see one of the first-ever computers. 
From there, we continue onto Apple. We learn about Apple vs. Microsoft and Jobs vs. Gates. We can even stop by Jobs' Garage. 
The Silicon Valley tour's not over yet! We go from smartphones to smart cars. We'll learn about Elon Musk and Tesla as we drive on toward the heart of Silicon Valley. 
Our tour finally ends at Stanford, which churns out tech entrepreneurs. We can even visit the true birthplace of tech, the Hewlett-Packard Garage. 
Just hop into your car, set up the self-guided driving tour of Silicon Valley, and get started on this technology lover's ultimate adventure.
Starting Point Address: 1401 Marsh Rd, Menlo Park, CA 94025
Upgrade to the California Tours Bundle
This is a great time to visit California! With 12 tours across the state, our value-for-money California bundle (priced at just $39.99) gives you the flexibility to see all the top sights in the state at your own pace.
How does it work?
Once you book a tour, you'll get a text/email with instructions.
Download the app (while in good wifi/signal) and use your unique password to access your tours.
To begin touring, go to the starting point and launch the app.
The audio starts automatically once you reach the starting point. Stick to the tour route & speed limit for the best experience.
Please note that no one will meet you at the starting point.
What You'll See
Welcome

Facebook

From 1-Click to AWS

Amazon: Convenience vs Monopoly

How Important is Google?

Heading to Android Garden

Android & Modularity

Page and Brin

Googleplex

Charleston Park

Google Doodles

Google vs Yahoo

Google vs China

PageRank

Microsoft

Computer History Museum

Bill Gates

BASIC

Windows vs Mac

iPod to iPhone

Apple Infinite Loop

A New World of Tech

First Mover Advantage

Apple Store

Exit 13 for Steve Jobs Garage

Steve Jobs

Beyond the Rivalry

Smartphones to Smartcars

Tesla HQ

Elon Musk

Conclusion
Preview the Tour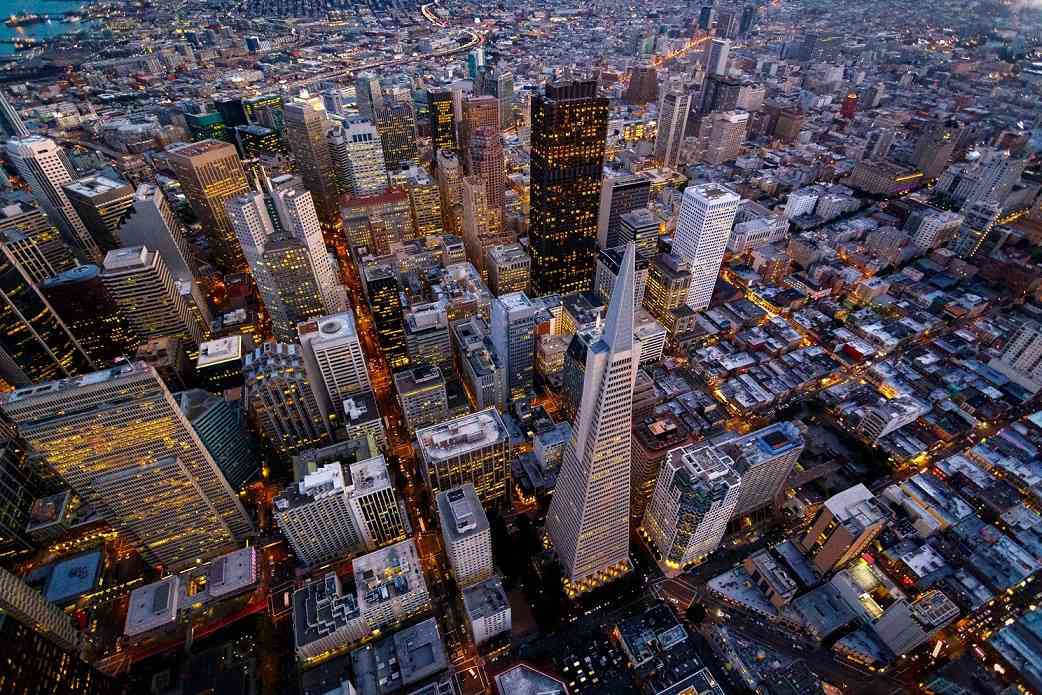 Welcome Audio Story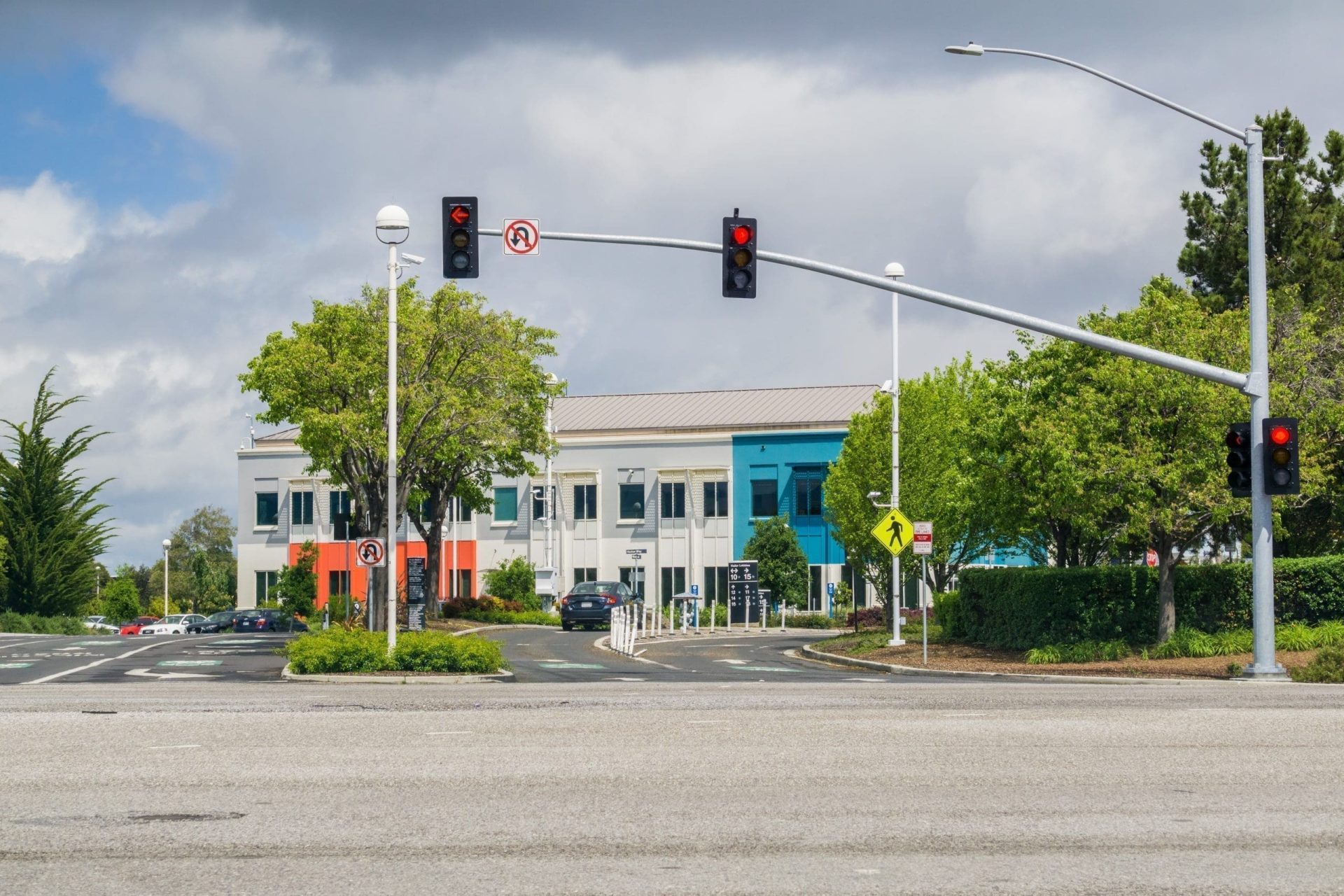 Facebook Audio Story
Tour FAQs
Silicon Valley is best known for being the beating heart of the American tech industry. Major players in the tech world like Apple, Google, Facebook, and more have headquarters in Silicon Valley.
Stanford University is a huge driver behind Silicon Valley's success. The STEM-focused university produces a constant supply of new technical talent right on Silicon Valley's doorstep.
Silicon Valley is located directly south of San Francisco in northern California. It's the whole reason why San Francisco is itself a major hub of the tech industry!
While you can admire the Googleplex from the outside, you cannot actually explore the campus as a visitor. With that said, the park directly adjacent to Google's headquarters is open to the public.
The so-called "Big Five" tech industry companies are Alphabet (better known as Google), Amazon, Apple, Meta (formerly Facebook), and Microsoft. All, of course, have offices in Silicon Valley.
Silicon Valley is about 350 miles from Los Angeles. It takes around six and a half hours to drive between the two, although notoriously heavy traffic can add a lot of time to that.
If you have any interest at all in the tech industry, Silicon Valley is definitely worth a visit. You'll get to see the sprawling HQs of big companies like Apple and Google, check out cool tech at visitor centers, and even see the garage where Steve Jobs started his company!
Absolutely! In fact, driving is just about the only way to see Silicon Valley. The Valley itself is quite spread out, so a car is a must-have.
You can't go inside Apple's Silicon Valley HQ, but you can admire it from the outside and stop by their cutting-edge visitor center showcasing some of the company's hottest new tech.
Silicon Valley is the largest and most important hub of the American tech industry. It's located just south of San Francisco in California.
Inclusions and Exclusions
Inclusions:
App on your phone: A link to download the Action Tour Guide App and Password for your tours.
Flexible schedule: Use any day, any time. Travel over multiple days or on next trip. Never expires.
Easy to use: Stories play automatically by GPS. Hands-free. Get HELP all day: Call, Chat, or Email.
At your own pace: No group. Take breaks for photos/ snacks/hikes. Go at your own pace.
Offline use: No cell signal or wifi required. Offline GPS Map & route. Stop-to-stop direction.
Don't miss a thing: Full itinerary, travel tips, professionally narrated videos, text, and hidden gems.
Exclusions:
Transportation, parking fees, food, and drinks.
Entry tickets or reservations to any attractions along the route.
Car Rental: Please arrange a rental car at the closest airport or train station.