Whether it's the surf to the lush forests, California has a lot to offer visitors and residents alike. Driving along the Golden State's highways is often a dramatic, eye-popping experience, as the roads stretch from Mexico to Oregon and get more spectacular with each passing mile.
California is a place where you can discover the magic at Mickey Mouse's house and then make friends with an Orca, all on the very same day. You can gawk at the majesty of massive redwoods and then be awe-inspired by the bright lights of Hollywood.
That doesn't mean, though, that you can't take in the spectacular sights because you absolutely can. How? With a self-guided tour, you can visit California's famous tourist spots on your own time, thereby avoiding the large crowds that typically throng these areas. Afterward, you can start walking or driving along a recommended route while the narrator tells you fascinating stories and shared interesting information about the places you are seeing.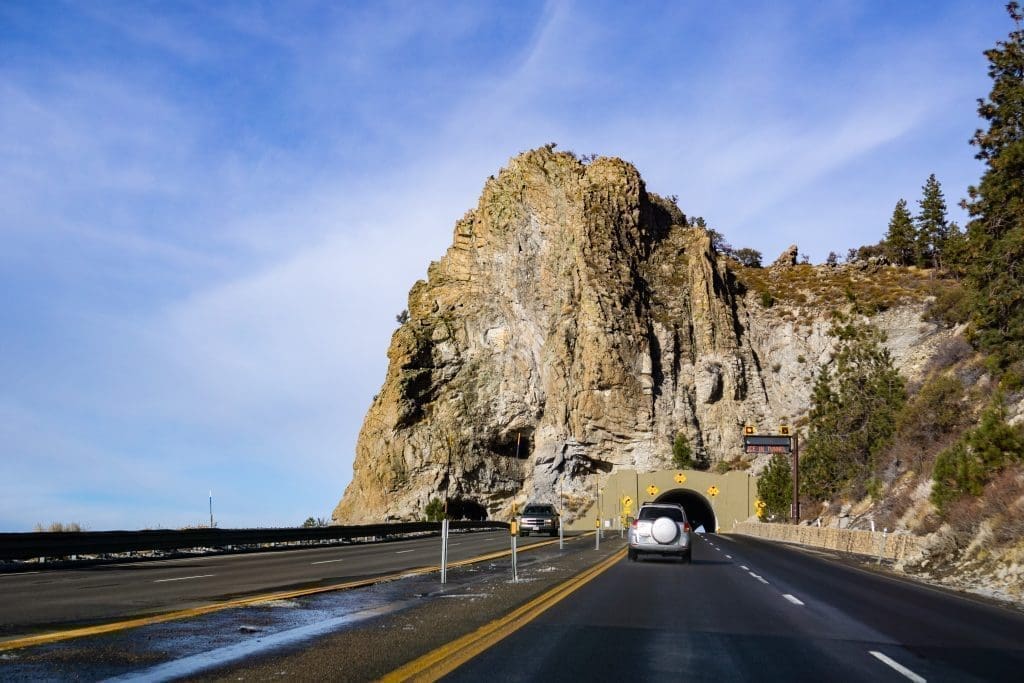 So, what are you waiting for? Get into your car, prepare your walking shoes, and head over to several of California's most famous tourist spots. You don't have to worry about making sure you get there before closing time, nor do you have to brave the large crowds and the long lines. You can walk around by yourself or with some friends, or stay inside your vehicle. No matter which tact you choose, you're sure to enjoy California's attractions to the fullest but with little fuss.
California can provide you with lots of memorable experiences, and if you're ready to take them all on, here's our list of eight things you should do:
1) Silicon Valley Self-Guided Driving Tour
Take in the birthplace of tech in this self-guided tour where you'll get to check out the headquarters of such world-movers like Apple, Google, Facebook, Tesla, and so much more. This two-hour tour features 83 stories and 29 deep dives to help you learn more about the visionaries that helped shape the world with their brilliant minds. From the feud between Bill Gates and Steve Jobs to the controversies involving Mark Zuckerberg, you'll find yourself marveling at the stories that helped make Silicon Valley what it is today.
2) Ultimate Lake Tahoe Self-Guided Driving Tour
Explore Lake Tahoe's mystifyingly beautiful blue waters and its impressive mountainous backdrop in this two-hour self-guided tour. You can drive around the lake and learn more about its origins and Gilded Age history. Take in its famous hiking trails, historic homes, and waterfall views that are all part of the Lake Tahoe experience.
3) Big Sur (Monterey to Pismo Beach) Self-Guided Driving Tour
No road trip will be complete without taking one along the Big Sur. On this five-hour self-guided tour, you'll be able to listen to 51 stories and 19 deep dives as you drive over the Bixby Bridge, past McWay Falls, and along the rugged coastline of the Pacific Coast Highway/Route 1. This tour will help you learn more about the fairytale cottages of Carmel, the purple sand at Pfeiffer Beach, and the massive elephant seals that call San Simeon home.
4) Scenic 17 Mile Drive Self-Guided Driving Tour
Take a ride down the world-famous 17 Mile Drive that will take you down to Pebble Beach, Monterey. This three-hour tour offers you lots of information with 37 stories and 42 deep dives that will enthrall you from start to finish. This tour will learn about famous landmarks such as Lone Cyprus, Seal Rock, and the Spanish Bay. Also, you'll discover the stories behind Cannery Row, Monterey's Aquarium, and Fisherman's Wharf.
5) Pacific Coast Highway (Highway 1 / Route 1) Self-Guided Driving Tour
Take a drive on the famous Pacific Coast Highway with this seven-hour self-guided tour that will regale you with stories about one of the most beautiful coastlines in the entire world! The tour stretches between San Francisco and Los Angeles, and it also includes a well-known scenic detour along Monterey's 17 Mile Drive over at Pebble Beach.
6) Hollywood Celebrity & Star Homes Self-Guided Driving Tour
What would be a tour in California be if you didn't pay a visit to some celebrity homes? With the Hollywood Celebrity & Star Homes self-guided tour, you'll be taken to famous homes of Hollywood celebrities as you drive from the Sunset Strip to Bel Air and marvel at the celebrity homes in Rodeo Drive, Beverly Hills, and the star-studded Hollywood Hills. Whether it's the stars of yesteryears to the contemporary celebrities today, this tour is all about your favorite celebrities!
7) Joshua Tree National Park Self-Driving Audio Tour
Take in the wondrous, mystical beauty of the Joshua Tree National Park in this three-hour self-guided tour that will talk about the fantastic vistas, incredible rock formations, and the eponymous cartoonish trees that are known all over the world. Listen to intriguing stories as you wander around Joshua Tree while also looking for fascinating desert creatures like the roadrunner and the bald eagle!
8) La Jolla Self-Guided Driving Tour
Experience the so-called "Jewel of San Diego"—beautiful La Jolla in this self-guided tour where you'll discover the many iconic landmarks of this famous California town. With this three-hour self-guided tour, you'll learn about La Jolla's struggles with drinkable water, prominent personalities like Ellen Scripps and Dr. Seuss, and its evolution into the "Jewel" of the California coastline.
California is a place filled with natural beauty and celebrities galore. If you want to visit its famous landmarks during this time, the best way to go about it is with the Action Tour Guide Self-Guided Driving and Walking Tours. Download the app today and get an audio guide, map, and tour book, all in one neat package!