Boston's Freedom Trail is a walk of history. The route has been around for about five decades now and is one of the City's top tourist attractions. The Freedom Trail is 2.5 miles long in its entirety. It includes sixteen historical sites and spans from the heart of Boston across the river to Charlestown.
Two-and-a-half miles may not sound like much, but if you're planning on making this historical trek, be prepared. The Freedom Trail works its way through Boston's busy city center, so be watchful of traffic as you take in the sights. Check the weather before making the trip as well! Walking in extreme heat isn't safe, and getting caught in a rainstorm isn't' much fun either!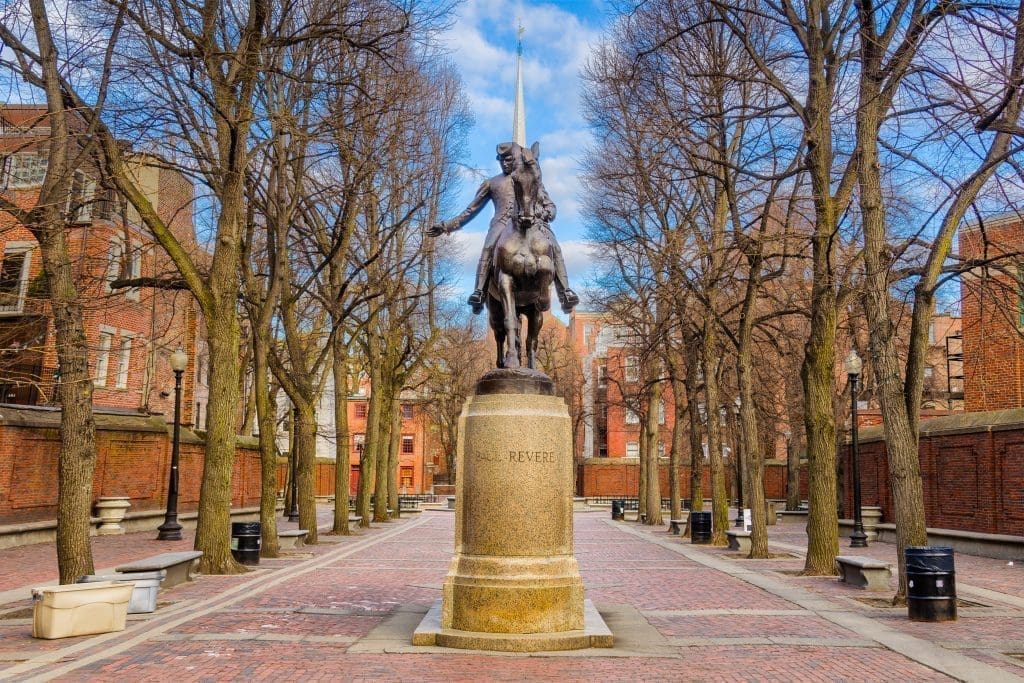 Is the Freedom Trail Kid-Friendly?
The Freedom Trail is very kid-friendly. It's a relatively short distance for shorter legs and is full of diverse and exciting stops. History can be boring for many kids, but the Freedom Trail makes for a fun way to learn. The Freedom Trail is also a great way to introduce children to the history of the American Revolution and the role that the City of Boston played in the war, and its philosophical fuel.
Is the Freedom Trail Wheelchair Accessible?
As the Freedom Trail itself follows the sidewalks and streets of Boston, it is mainly accessible to wheelchair users. There are patches in the older districts with uneven pavement or cobblestones. There are also two segments of the trail that include stairs. Stairs are taken from the Boston Common to the Statehouse and Paul Revere Square to the Old North Church. In addition, some of the sites being ancient historical buildings or ships, are not accessible by wheelchair. However, as an outdoor trail in a city full of historical sites, the Freedom Trail can always be modified to fit your needs.
Essential Travel Guide: