When reading up on things to do in Boston, you might have wondered, "where is the Freedom Trail?" The fact of the matter is that The Freedom Trail is not a single location. The trail winds its way through the heart of Boston, Massachusetts, and over the bridge into Charlestown. The 2.5-mile trail connects 16 different historical sites in the city, starting at the beautiful Boston Common and ending in Charlestown at the Bunker Hill Monument.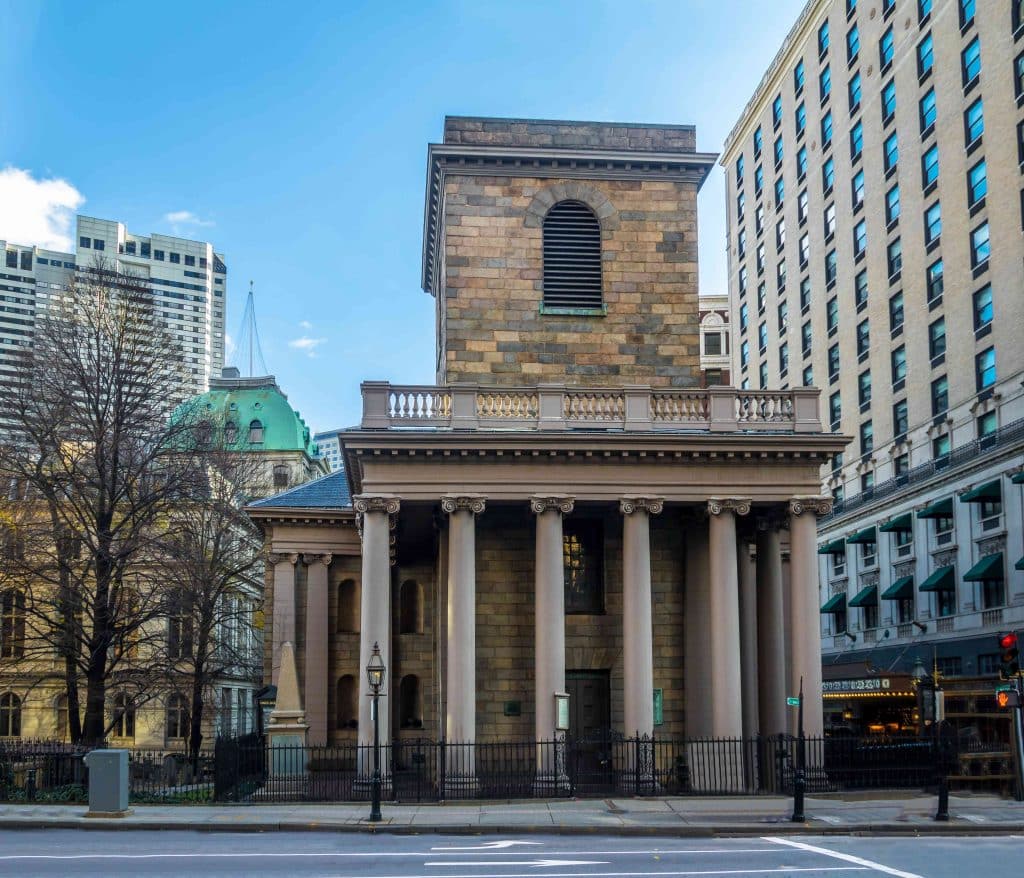 The trail is marked with an iconic vertical red brick or red painted line, which links all stops to each other. The Freedom Trail can be followed using a web or paper map or simply sticking to the red line.
Is it easy to get lost on the Freedom Trail?
Getting lost on the Freedom Trail is unlikely. It is marked with red paint or brick line. You may want to keep a map handy if you wish to take a detour, but it's improbable that you will become lost on the Freedom Trail. A self-guided walking tour that provides direction and information may help you navigate the trail even more effectively. Action Tour Guide has an excellent audio tour of the Freedom Trail that provides in-depth history and information and more straightforward navigation so that you can feel like a local as you walk the Freedom Trail.
Where can I find more information about the Freedom Trail?
There are many, many resources for the history of the Freedom Trail. You canDownload the Boston Freedom Trail self-guided tour app on Google Play Store or AppStore.
Essential Travel Guide: