Just because summer is over doesn't mean you can't take a vacation! Cool autumn days are just around the corner, the perfect time for a weekend trip through the woods. And there's nowhere better to witness fall than on an Acadia National Park tour in Maine! Here are just a few reasons why September and October are the ideal time to visit.
Foliage
Of course, it's not fall in New England without fall foliage. An Acadia driving tour is perfect for experiencing a classical autumn scene. The leaves start to change in early September and reach peak vibrancy in mid-October. You'll find a landscape dominated by cheery yellows, bright oranges, and rich reds when you visit!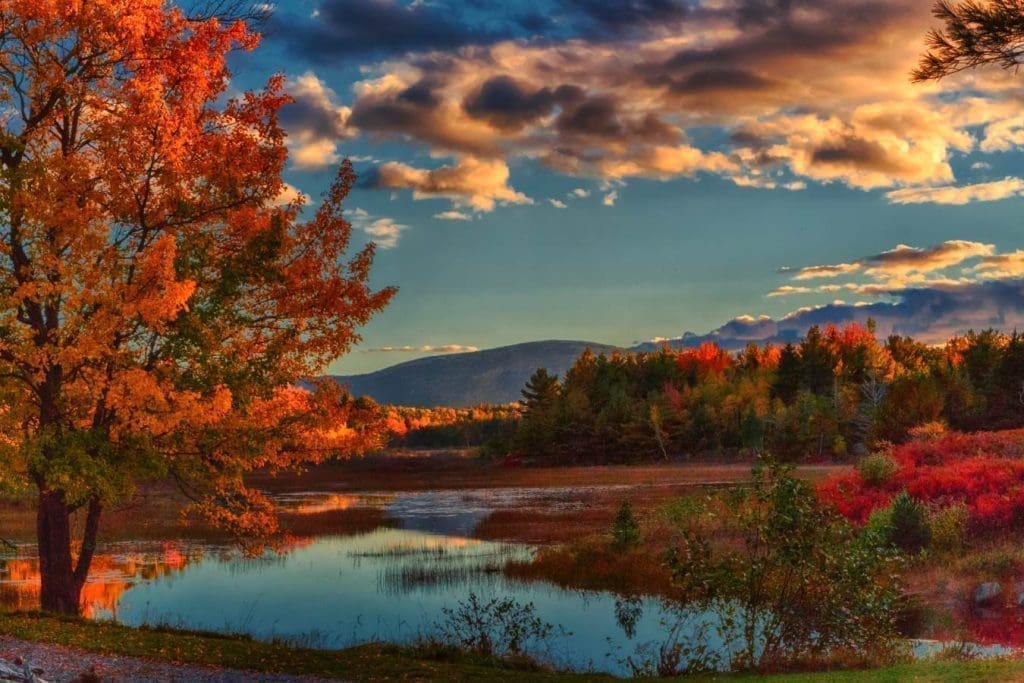 In addition to being beautiful, these trees are a symbol of resilience. Most of Acadia's evergreen pines burned down in a 1940s forest fire. These fast-growing, sun-loving trees quickly sprouted up in their place. Ever since then, they've been a staple of the Maine landscape!
Stars and Sun
For an exceptional Acadia experience, take the trek up Cadillac Mountain before daybreak. As the easternmost point in the continental US, it's the first place to see the sunrise in the morning.
If you're more of a night owl than an early bird, no problem! From Cadillac Mountain, you can also get a great view of the stars. Acadia is so remote that there's almost no light pollution. With no cities nearby, the autumn constellations can take center stage. During fall, the Milky Way is visible in the evening and constellations like Andromeda, Aquarius, and Cassiopeia. On rare occasions, you might even see a glimmer of the northern lights on the horizon!
This Acadia National Park tour will tell you about the Native American legends inspired by constellations, too!
Wildlife
If you are an animal lover like me, autumn in Acadia gives you plenty of opportunities to find them!
The park is home to 250 beaver ponds, including a huge one called Beaver Pond! And during the fall, beavers are at the height of their activity. After all, long winter hibernation is coming up! They're super busy turning fallen trees into cozy homes.
White-tailed deer will often make an appearance while you're driving through the woods. Like the beavers, they're prepping for winter too–– swapping their red summer coat for an insulated grey one. You can easily catch them darting between trees.
If you're fortunate, you might be able to see a moose! They're easier to spot when the trees are bare, and they can't hide behind leaves. A moose can be up to six feet tall and 1000 pounds, so keep your distance if you find one!
Rock Beaches
After the tourist season is over, you can enjoy the beaches all by yourself. No, these aren't the kind of beaches where you sunbathe and swim–– these are rock beaches! Instead of fine sand, the coast is covered in pebbles. Pack a windbreaker to walk along the shore in the cool sea breeze.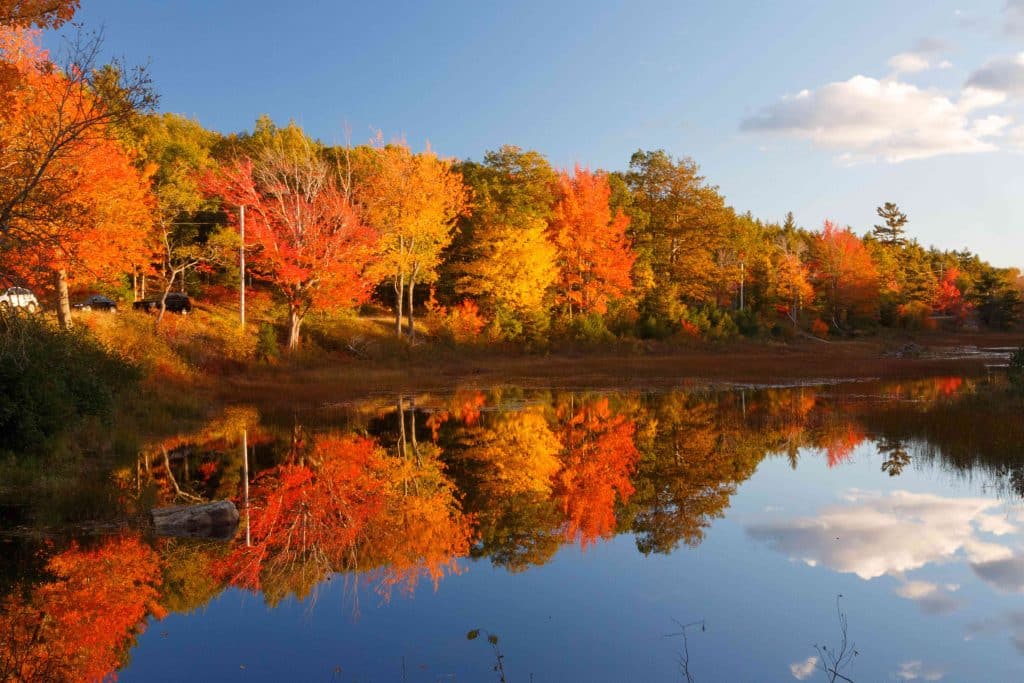 What makes Acadia beaches unique? Check out all the incredible rock formations carved by the Atlantic Ocean. Old Soaker, Thunder Hole, Monument Cove, and Boulder Beach are all impressive stone landmarks shaped by the powerful surf. My favorite is Sand Beach which is not covered with sand but with crushed seashells and sea urchins!
Ready to take the Acadia National Park Tour?
To navigate the park, you'll need the best self-guided driving tour of Acadia National Park! Action Tour Guide offers an affordable audio tour for everyone in your vehicle. The GPS-enabled app automatically tells stories about each location you pass on the way so that you can take the trail at your own pace. No need to worry about cell service–– the tour works even in the remote wilderness!
Download the Acadia National Park driving tour today and take your trip whenever you're ready!