Tour Details



Driving / Walking


Per Tour 2 - 3 Hours



Purchase QTY


One Per Person



Distance


Per Tour 20+ miles



Audio Stories


Per Tour 40+



Self Guided


At Your Own Pace



Tour Benefit


Tour Anytime
Any Day



Works Offline


100%
Money-back
Guarantee
About the Maine Tours Bundle
Explore the best of Maine with this incredible bundle. Experience the diverse attractions of Maine on this self-guided tour bundle that combines the urban delights of Portland with the scenic wonders of Acadia National Park. You'll also visit Bar Harbor, a quaint seaside town with a gateway to Acadia's rocky shores, mountain trails, and wildlife. This tour bundle lets you enjoy Maine's history, culture, and nature at your own pace.
Here are the tours included in the bundle:
Acadia National Park (Driving)
Bar Harbor (Walking)
Ocean Path Trailhead (Walking)
Portland (Driving)
Portland (Walking)
We are proud to be a part of the official Maine Tourism Association!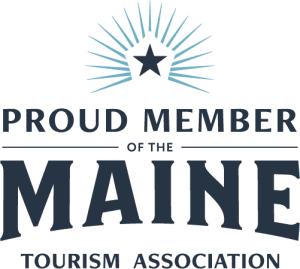 Acadia National Park Fall Tour
Acadia National Park is known for its beautiful fall foliage, which turns the landscape into a beautiful tapestry of colors. But did you know that this vibrant display is a relatively recent phenomenon? Not too long ago, most of the trees in these woods were evergreens like spruce and fir. However, young deciduous trees have now taken center stage. Curious about this transformation? Join our Acadia National Park Fall Foliage Tour to learn more about this beautiful fall show.
Bar Harbor Fall Tour
In Bar Harbor, Maine, you can go back in time to the luxurious Gilded Age. This charming coastal town used to be a favorite vacation spot for America's wealthiest families. It has a lot of historic architecture that looks even better in the fall. Learn about Bar Harbor's long history, take long walks along the coast, and find out how the lobster came to be a Maine symbol. Join us for the Bar Harbor Maine Fall Foliage Tour and see this beautiful town all decked out in the bright colors of autumn.
Ocean Path Trailhead Tour
During the beautiful fall season, take a trip along Acadia National Park's Ocean Path for a trip you will never forget. On this self-guided walking tour, keep your eyes open for a wide range of marine wildlife that will amaze you. Watch in awe as the leaves change color and cover the landscape with bright hues. Explore the legendary Thunder Hole and hear tales of historic shipwrecks and devastating fires. On our Ocean Path Trailhead in Fall Tour, we will end by taking in the views from the famous Otter Point Outlook.
Portland Maine Fall Foliage Tour (Driving)
With this self-guided driving tour, you can experience the charm, history, and lively culture of Portland, Maine, in the fall. This tour was made to show off the best of Portland's fall activities. Stroll through the cobblestone streets of Old Port, which are full of cute shops, restaurants, and bars. The bay is in the background, making it a beautiful place to be. Learn about the interesting history of the city, like how British cannonballs still left marks on a church. Visit famous lighthouses and beautiful beaches in Maine while taking in the fall colors of Portland. Find out that even though Portland is a small city, it has a lot to offer when it comes to fun fall things to do.
Portland Maine Fall Foliage Tour (Walking)
This walking tour is your ticket to getting to know the heart and soul of Portland while the fall foliage is at its best. You will see the city's dynamic personality in places like historic landmarks that are painted in autumn colors and lively cultural centers that are bathed in the warm light of the season. Whether you are a tourist who wants to see the beauty of fall or a local who wants to see how your city changes in the fall, join us on the Portland Walking Tour to learn the secrets, stories, and hidden treasures that make Portland a fascinating place to visit during this colorful time of year.
How does it work?
Once you book a tour, you'll get a text/email with instructions.
Download the app (while in good wifi/signal) and use your unique password to access your tours.
To begin touring, go to the starting point and launch the app.
The audio starts automatically once you reach the starting point. Stick to the tour route & speed limit for the best experience.
Please note that no one will meet you at the starting point.
Tour FAQs
Spending 2-3 days in Acadia National Park is ideal to explore its diverse landscapes, hiking trails, and scenic viewpoints.
Yes, Acadia National Park is absolutely worth a visit due to its stunning coastal landscapes, hiking opportunities, and unique natural beauty.
Yes, you can drive through Acadia National Park to enjoy its scenic Loop Road and various viewpoints without extensive hiking.
The best months to visit Acadia National Park are usually from May to October, with September and October offering pleasant weather and fall foliage.
Bar Harbor is famous for being a gateway to Acadia National Park, its charming coastal setting, historic sites, and vibrant arts and culture scene.
Yes, whale watching in Bar Harbor is worth it as the area is known for its rich marine life, and you have a good chance of spotting various whale species.
While some celebrities do own homes in Bar Harbor, specific names may not be publicly disclosed due to the area's focus on privacy.
Some movies and TV shows have been filmed in and around Bar Harbor, including portions of "The Cider House Rules" and "Pet Sematary."
The best time to drive through Portland, Oregon is generally during non-peak traffic hours, which are typically early morning or late afternoon.
Yes, Portland, Oregon is worth visiting for its unique culture, diverse neighborhoods, vibrant food scene, and proximity to natural attractions.
Tourists visit Portland, Oregon for its trendy neighborhoods, craft breweries, food carts, beautiful parks, and access to outdoor adventures.
Yes, Portland is known for being a walkable city, with its compact downtown area and neighborhoods that are easy to explore on foot.
Inclusions and Exclusions
Inclusions:
App on your phone: A link to download the Action Tour Guide App and Password for your tours.
Flexible schedule: Use any day, any time. Travel over multiple days or on next trip. Never expires.
Easy to use: Stories play automatically by GPS. Hands-free. Get HELP all day: Call, Chat, or Email.
At your own pace: No group. Take breaks for photos/ snacks/hikes. Go at your own pace.
Offline use: No cell signal or wifi required. Offline GPS Map & route. Stop-to-stop direction.
Don't miss a thing: Full itinerary, travel tips, professionally narrated videos, text, and hidden gems.
Exclusions:
Transportation, parking fees, food, and drinks.
Entry tickets or reservations to any attractions along the route.
Car Rental: Please arrange a rental car at the closest airport or train station.