One hundred percent yes! Salem, Massachusetts, home to the infamous witch trials of the 17th century, is a spooky place to visit any time of year. But Halloween is when Salem truly comes to life! Every year, Salem hosts "Haunted Happenings," a series of events that showcase the town's supernatural side. Local shops show off their scariest wares. There are street fairs and open-air markets all month long. You'll find events that continue well after sunset, including ghost tours by candlelight. But there's plenty for kids to do, too, from costume contests to trick-or-treating to the annual Howl-o-ween pet parade! The best way to experience the city is through a self-guided walking tour of Salem, MA.
And when you see the trees, it feels like the whole state of Massachusetts is getting into the spirit of the season too! Nobody does autumn-like New England, especially when it comes to foliage. As you make your way through town, fiery red maples and bright yellow beech trees litter the sidewalk with festive natural confetti. There's a chill in the October air, which makes a great excuse to bundle up and stop by a local cafe for a warm beverage!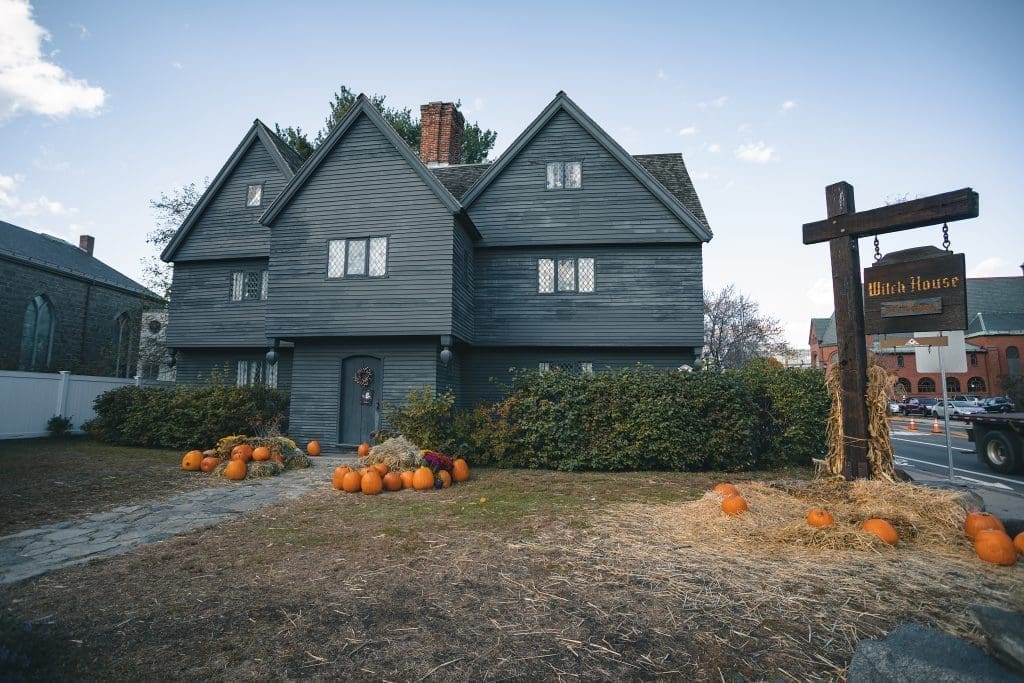 Self-guided walking tour of Salem, MA
A trip to Salem wouldn't be complete without taking in its haunted history. Please look around the Old Witch Gaol, where accused witches waited for their turn before the court. Walk over to the 1692 Memorial, which pays tribute to the twenty innocent victims executed by the town of Salem for suspected witchcraft. According to local legend, visiting the Howard Street Cemetery is a hotspot for ghostly activity. 
It's fantastic to be able to walk amongst all this history. But it's even better to be able to hear the stories that go along with the sights! Check out Action Tour Guide's self-guided walking tour of Salem, MA.
Essential Travel Guide: