Absolutely! Even if you know a thing or two about the famous Battle of Gettysburg, the prospect of exploring the Gettysburg battlefield without a guide might be a little daunting. I'm here to assure you that you have other options besides a traditional Gettysburg guide which can give you just as rich an experience of this historic site – and arguably even a better one!
So: you've decided to visit Gettysburg and you're trying to figure out whether you'll need to reserve spots on a guided tour of the park with one of the many Gettysburg guides available. Maybe you've visited the battlefield before but want to get a fuller experience this time. But what if I told you that it's possible to get fully immersed in Gettysburg without a guide? Or at least, without the old-fashioned sort.
It's true! These days, there are much better options for touring a historic site like this than the type of Gettysburg guide you might have in mind. More specifically, you can get a rich, exciting, and complete tour of the Gettysburg Battlefield by using an app! The detailed narration brings the battle to life as you drive and walk around the battlefield, and the GPS-guided map gives you total flexibility to explore at your own pace.
That means you can relive the drama of this nation-altering three-day struggle totally on your own schedule! You can stop where you want to when you want to, and for however long you want to. No more hurrying from location to location while a tour operator taps their foot impatiently. And no more stressing about whether or not the tour hours fit into your schedule, since these very popular app-based tours never expire and can be used whenever you're ready! But the best part is that this flexibility means you can break away from the crowds shuttling from place to place in buses and tour vans. Nobody wants to be stuck with a whole mess of other people for their entire time in Gettysburg especially not if they want to really appreciate the beautiful landscape and poignant monuments which define the Gettysburg Battlefield.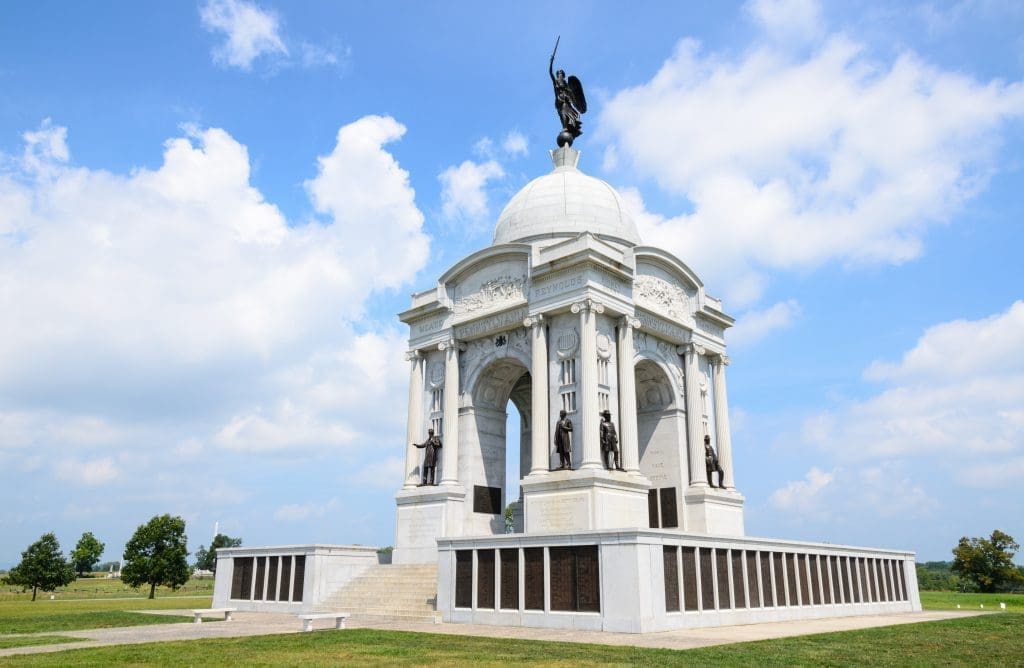 These apps work like your own personal Gettysburg guide combined with a GPS. Once you download the app, your phone will tell you exactly how to get to all the points of interest in the park. At each important spot, the narrator will recount the dramatic events of those three fateful days, hurling you back in time to an era of cannonfire, bayonet charges, and men made of iron.
But just because the Battle of Gettysburg took place over 150 years ago doesn't mean we have to act like we're still living in the 1800s. It's the 21st century. Isn't it about time we updated how we tour major landmarks? So go ahead and explore Gettysburg without a guide–your phone has got you covered!