Tour Details



Driving / Walking


Per Tour 2 -3 Hours



Purchase QTY


One Per Person



Distance


Per Tour 1+ Mile



Audio Stories


Per Tour 30+



Self Guided


At Your Own Pace



Tour Benefit


Tour Anytime
Any Day



Works Offline


100%
Money-back
Guarantee
Welcome to the Gettysburg Self-Guided Tour Bundle
Explore this historic battle on the Gettysburg Self-Guided tour! From the famous battle at Little Roundtop to the final stand against Pickett's Charge to President Lincoln's stirring Gettysburg Address, see everything that makes this ground hallowed. This Ultimate Gettysburg Self-Guided tour bundle includes our 5-star Gettysburg Battlefield Auto Tour (a best seller), Gettysburg Downtown walking tour, the spooky Self-Guided Gettysburg Ghost Tour, and two walking tours of the battlefield's famous Devil's Den and Seminary Ridge battle sites.
Gettysburg Auto Tour
Welcome to the narrated driving tour of the Battle of Gettysburg, the most crucial battle of the Civil War! Here, Union forces staged a nearly impossible defense against Confederate attackers–and won! Walk in the footsteps of Civil War soldiers, re-live the battle strategies of the key generals, and embark on an adventure that brings this historic three-day battle to life on your Gettysburg auto tour.
This self-guided Gettysburg Auto tour lets you explore Gettysburg's historical wonders with maximum flexibility, safety, and value. Hop in your car, get the tour guide app on your phone and start. All audio plays automatically based on location.
Gettysburg Walking Tour
This self-guided walking tour of downtown Gettysburg brings to life the civilians swept up in the chaos of the Civil War's deadliest battle. Discover stories of hardship and heroism as ordinary people were caught in extraordinary times.
Gettysburg Ghost Tour
The Battle of Gettysburg was horrific. Soldiers teetered on the threshold between this world and whatever came after. Centuries later, long after the battle, their stories continue on the Gettysburg Ghost tour journey to sites on the battlefield where mysterious and unexplainable happenings have occurred. These are the true stories of eerie encounters experienced by visitors to the battlefield. This self-guided audio tour is narrated by Mark Nesbitt, author of Ghosts of Gettysburg.
Seminary Ridge Gettysburg
This audio and GPS walking tour takes you into America's embattled past atop the historic Seminary Ridge. We'll begin our journey in the seminary center, by the Seminary Ridge Museum, and work our way out from there. First, we'll dive into the institution's long history and its importance to the town of Gettysburg.
Antietam Tour
An hour away from Gettysburg
Explore and understand the Antietam Battlefield with this self-guided driving tour. See where Union and Confederate lines clashed, over and over, in a desperate struggle to maintain control. Feel the poignancy of the sacrifices made on the single bloodiest day in American history during the Civil War.
Devil's Den
First, we'll set the stage and introduce you to the commanders, Union General Daniel Sickles and Confederate General James Longstreet. Both are tactical masterminds with thousands of men at their command, but who will prevail?
Little Round Top Rehabilitation Project Closure Notice
Little Round Top is CLOSED for 18 months. For more, click here. However, you don't have to miss out on this historic site's fascinating stories and sights. With our tour, you can still listen to the narrations and view the pictures of the battle that took place at Little Round Top. You will learn about the brave soldiers who fought and died there, the strategic importance of the hill, and the heroic actions that changed the war's course. Our tour will give you a vivid sense of what it was like to be at Little Round Top, even though you can't see it in person.
Upgrade to Action+
For $99.99, you can upgrade to Action+ Annual Unlimited Subscription with 100+ tours. Use the tours as often as you like during your one-year subscription period. You also get free access to any new tours that come out during the time you are subscribed.
How does it work?
Once you book a tour, you'll get a text/email with instructions.
Download the app (while in good wifi/signal) and use your unique password to access your tours.
To begin touring, go to the starting point and launch the app.
The audio starts automatically once you reach the starting point. Stick to the tour route & speed limit for the best experience.
Please note that no one will meet you at the starting point.
Preview the Tour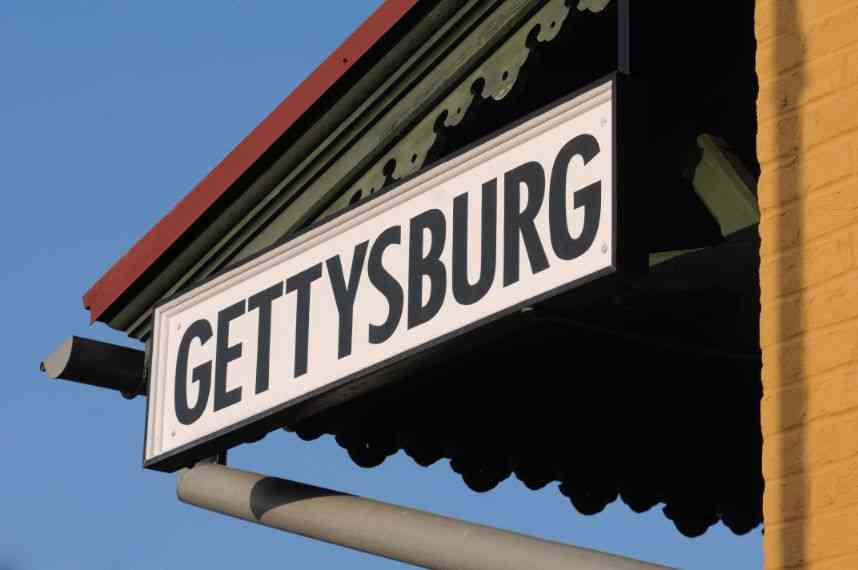 Welcome: Gettysburg Heritage Center Audio Story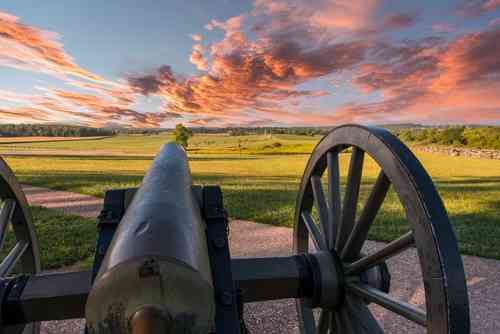 Why Gettysburg? Audio Story
Inclusions and Exclusions
Inclusions:
App on your phone: A link to download the Action Tour Guide App and Password for your tours.
Flexible schedule: Use any day, any time. Travel over multiple days or on next trip. Never expires.
Easy to use: Stories play automatically by GPS. Hands-free. Get HELP all day: Call, Chat, or Email.
At your own pace: No group. Take breaks for photos/ snacks/hikes. Go at your own pace.
Offline use: No cell signal or wifi required. Offline GPS Map & route. Stop-to-stop direction.
Don't miss a thing: Full itinerary, travel tips, professionally narrated videos, text, and hidden gems.
Exclusions:
Transportation, parking fees, food, and drinks.
Entry tickets or reservations to any attractions along the route.
Car Rental: Please arrange a rental car at the closest airport or train station.