The short answer here is yes, absolutely, they do. There are a ton of celebrities who live in Hollywood Hills. Actors, producers, musicians, artists, and other assorted millionaires live all over the hills for various reasons. While celebrities can also be found all over LA and the surrounding area, if you're looking to see where the stars live, your best bet is always going to be taking a Hollywood Hills driving tour.
Although stars of many disciplines can be found in the hills, the dominant industry in film and television, Hollywood, and Southern California as a whole, has been the international center of the film industry for close to a century now. That dominance shows no sign of waning any time soon. Actors, producers, directors, and prominent screenwriters all find homes in Hollywood because of its proximity to the center of the industry, especially in Studio City, where the great studio backlots have stood for decades. Not only does it make commuting more accessible, but being so close to everything makes schmoozing a cinch.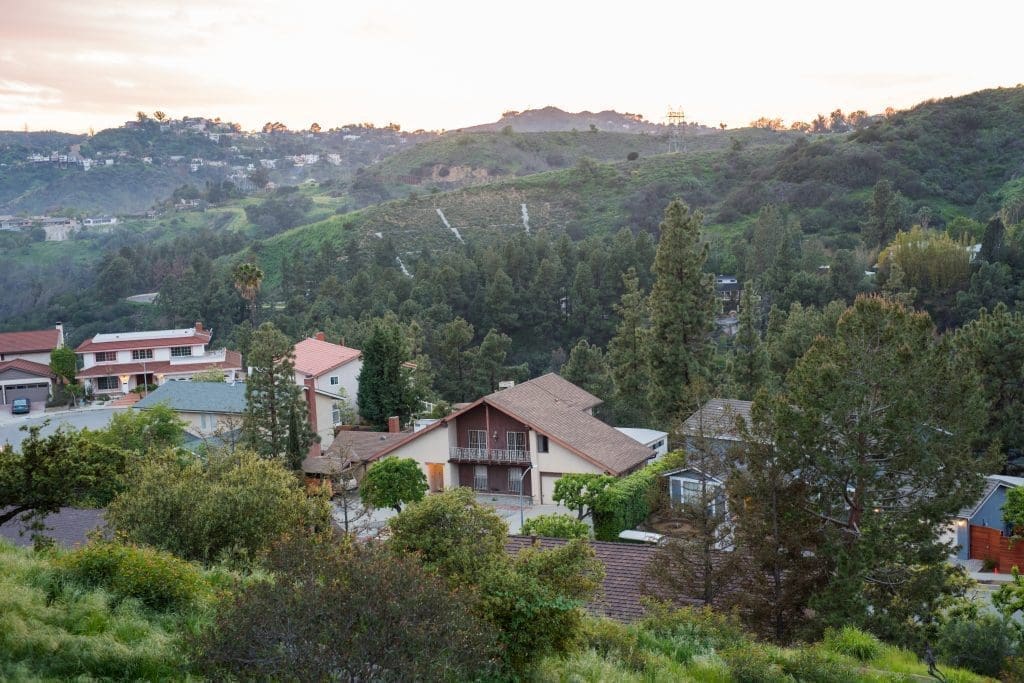 While the film might still be king in Hollywood, the Hollywood Hills are also home to stars from the recording industry. In the 1960s and 1970s, Laurel Canyon became the center of some of the most exciting developments in music, with artists like Frank Zappa, Jim Morrison, Carole King, and Brian Wilson making homes there. Today, LA stands with New York, Atlanta, and Nashville as one of the top cities in American music.
Essential Travel Guide: