Boston's Freedom Trail is a collection of museums, city parks, historic sites, graveyards, and even a massive frigate ship affectionately called "Old Ironsides." All of these fascinating sites are connected over a 2.5-mile long trail that winds its way through the heart of Boston.
The Freedom Trail is marked with a path of vertical red bricks or red paint on the sidewalks, and you can bring along a map to help guide you as you soak up the history.
There are 16 total stops on the Freedom Trail self-guided tour, starting at the beautiful Boston Common and ending in Charlestown at the Bunker Hill Monument. While it is free to walk the Freedom Trail, a couple of the sites charge a small entrance fee, such as the Old North Church and the Paul Revere House in the North End.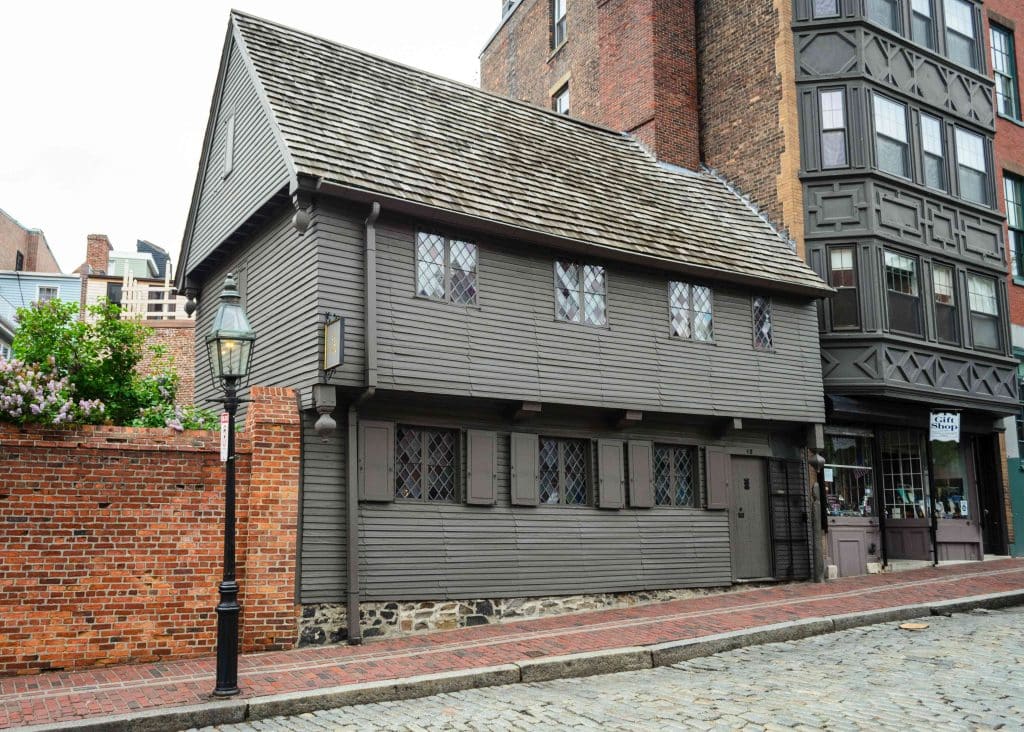 There is plenty to see on the Freedom Trail, and there's a little something for everyone. Park lovers will be delighted to sit under a willow tree and watch the swan boats drift through the ponds at the Boston Common. History buffs will get a chance to learn more about Boston's revolutionary history at Faneuil Hall and the Paul Revere House. Thrill-seekers will be especially happy walking up the many steps inside of the Bunker Hill Obelisk to check out the dizzying views from 220 feet up! So grab a map, lace up your shoes and check out the Freedom Trail.
What is the most popular site on the Freedom Trail?
Faneuil Hall receives many visitors each year. A former gathering place for revolutionaries, this Georgian brick hall was converted to a shopping center where you can grab a bite to eat as you continue your walk. Another popular stop on the Freedom Trail is "Old Ironsides." The massive three-mast frigate ship was built in 1790 and is the oldest still floating ship in the world. Old Ironsides even had a quick victory tour in 2012 to prove that it was still functional even after a couple of centuries.
Essential Travel Guide: