Salem's infamous witch trials started in February 1692 and ended quite suddenly in May of the following year. The best way to know more about the trials is through our Salem witch trials tour app.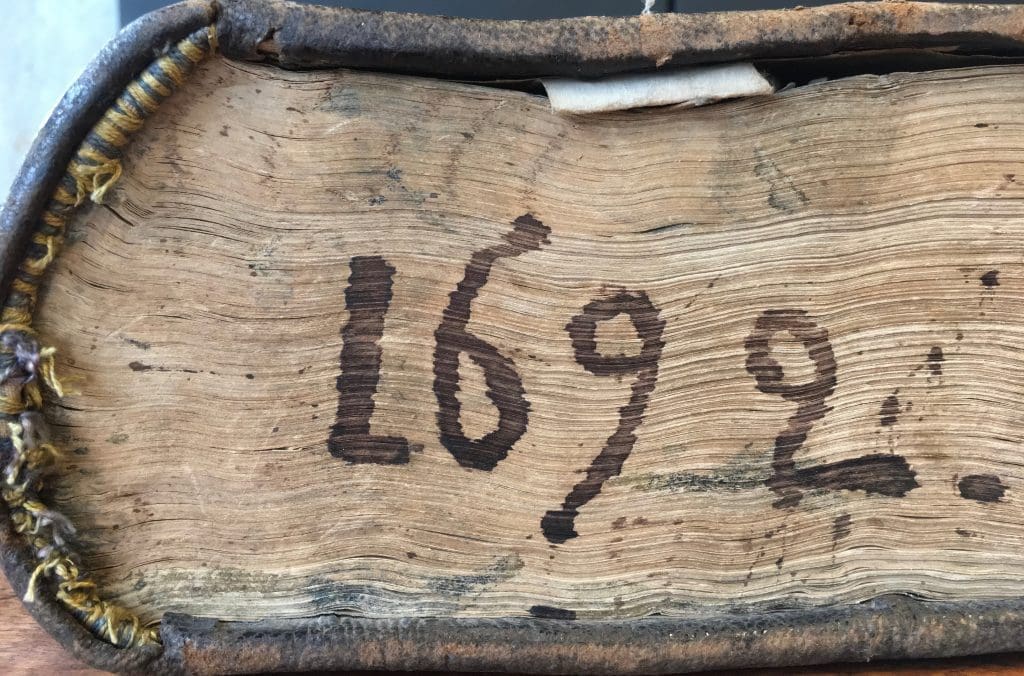 It all began in 1692, when two young girls in the community, Betty and Abigail, began to act strange. The townsfolk blamed their screaming fits on the devil and blamed three women in town for inviting the devil with witchcraft. Sarah Good, Sarah Osborne, and an enslaved woman named Tituba were taken into custody to be examined. After that, accusations began to fly. It seemed like anyone could be a witch, even in your own house.
Paranoia took root in everyone's mind. People accused their neighbors left and right, using evidence like birthmarks, horoscope books, and prophetic dreams to prove the guilt of "witches." The number of townspeople accused of witchcraft grew from three to over 150 in just one year. Twenty of the victims were executed by the government; a further five perished while awaiting trial.
Then, the Salem Witch Trials ended quite suddenly in May 1693, just 15 months later. When the governor's wife was accused of witchcraft, the governor took away the court's power and made it illegal to convict without concrete evidence. The 150 people held in custody were let go with little fanfare; many of the victims' families compensated for the inconvenience. 
The Salem Witch Trials took place over three hundred years ago. They ended 80 years before the United States was founded. The trials only lasted a little over a year. But they left a HUGE impact on both America's legal history and its pop-culture imagination. You can still relive that short but thrilling story today by visiting Salem, Massachusetts. To listen to the stories of the so-called witches, download the Salem Witch Trials tour today.
Essential Travel Guide: