The Boston Freedom Trail is a 2.5-mile trail that winds its way through the heart of Boston. You can take a self-guided tour of the Boston Freedom Trail, the best way to experience the historical sites.
Brief history of the Boston Freedom Trail
The Boston Freedom Trail winds its way through the heart of Boston. It connects 16 historical sites in Boston, from the Boston Common to the Bunker Hill Monument. Local journalist Bill Schofield first suggested the Freedom Trail in 1951. Schofield thought that Bostons' rich history was being unrepresented. The idea for a pedestrian trail that connected Boston's most influential historical sites seemed like the perfect solution. In 1953, Schofield's idea bore fruit when Mayor John Hynes put the plan into effect, establishing the Freedom Trail.
Today, the Boston Freedom Trail sees hundreds of thousands of visitors each year!
Being an outdoor, urban hike, the Boston Freedom Trail can be enjoyed in many ways. People visit the trail solo or in groups. One great way to enjoy the Freedom Trail is with Action Tour Guides' Tour of the Freedom Trail. This self-guided walking audio tour lets you dive deep into the history of the Freedom Trail while enjoying the flexibility of touring at your own pace.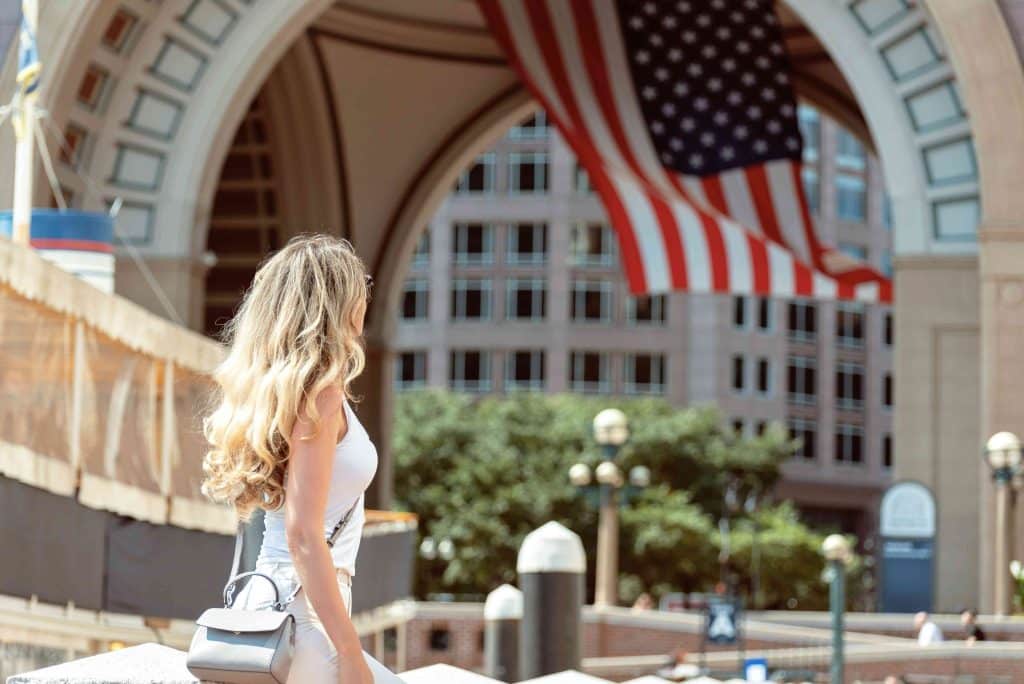 The Freedom trail is rich with untold history. Action Tour Guides' tour of the freedom trail weaves a fascinating story about all of the stops on the Boston Freedom Trail.
Is there really a ship on the Boston Freedom Trail?
Yes! The Boston Freedom Trail comprises museums, historical houses, burying grounds, and even a triple-masted frigate ship from 1790! The USS Constitution, also known as "Old Ironsides," is the world's oldest ship of any type, still functioning and afloat. The name was chosen by General George Washington and was used during the war of 1812.
The ship is available to visit from Tuesday to Sunday, 10:00 am to 5:00 pm. Unfortunately, admission is not free, but tickets can be purchased for $ 15 for adults and $ 10 for children—the ship doubles as a ship and a museum. Inside, you can peruse various historical exhibits. The boat is still very functional, and I even took a quick tour around Boston Harbor in 2012 to prove that Old Ironsides still has it even after all these years!
Essential Travel Guide: