Nobody can say for sure, but the prevailing theory is that paranoia and mob mentality are to blame. Let's look through the facts:
The inciting incident was the mysterious illness of Betty Parris and Abigail Williams, two young girls living in the Salem community. The two of them suffered from fits of convulsions, and they couldn't stop screaming and crying.
Food Poisoning
Modern historians might point to food poisoning, sleep paralysis, or a psychosomatic condition to explain Betty and Abigail's behavior. But at the time, there was only one explanation: the girls were possessed by the devil.
Under pressure from the church, Betty and Abigail blamed three neighbors: Sarah Good, Sarah Osborne, and Tituba, an enslaved woman from the Caribbean.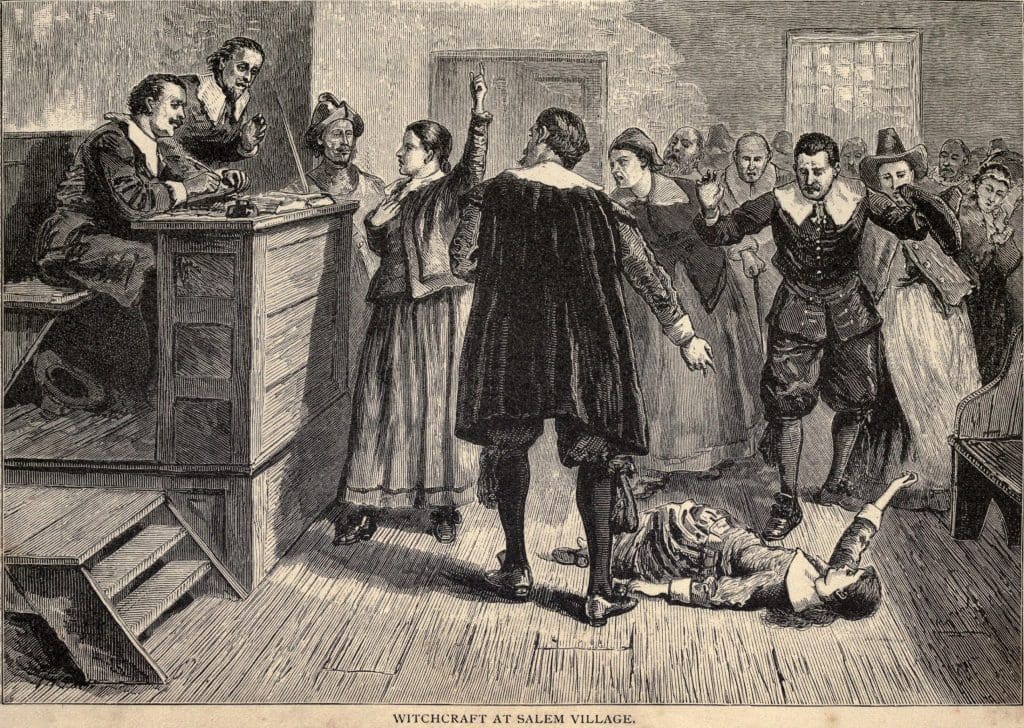 With the first three targets established, it was enough to kickstart a town-wide panic. If these "witches" could live amongst them for so long… couldn't ANYONE possibly be a witch?
The people of Salem were haunted by the idea of witches in their midst. So, they took matters into their own hands. Townspeople accused their parish members, neighbors, and even family members.
That paranoia grew deadly as the accusations flew. By the time the Salem Witch Trials ended, twenty people had been executed for witchcraft, five perished in prison waiting for their trial, and 150 individuals were held in custody waiting for their trial.
After the governor of Massachusetts disbanded the court, the trials ended with little fanfare. The witch-mania that had grasped the town seemed to vanish without a trace.
So what caused the Salem witch trials? It's anybody's guess. The trials may have ended over three hundred years ago, but the mystery behind them still fascinates the public consciousness and inspires many Salem witch trials tours today.
Salem Witch Trials tour
Take a listen to Action Tour Guide's self-guided Salem Witch Trials tour , and see if you can come to some conclusions of your own!
Essential Travel Guide: