The gruesome Salem Witch Trials saw 20 people executed by the government: fourteen women and six men.
The very first witch accused in Salem was Sarah Good, an impoverished housewife. She denied all charges brought against her. Despite her protests, both her husband and her six-year-old child testified against her in court. Her sentence? Hanging. She and four other women were marched to Gallows Hill. The other ladies were silent before their fate, but Sarah Good continued to plead her innocence right until the end.
September 22, 1692, was a particularly deadly day in Salem history, which saw eight victims hanged on the same day, all of whom were perfectly unmagical community members.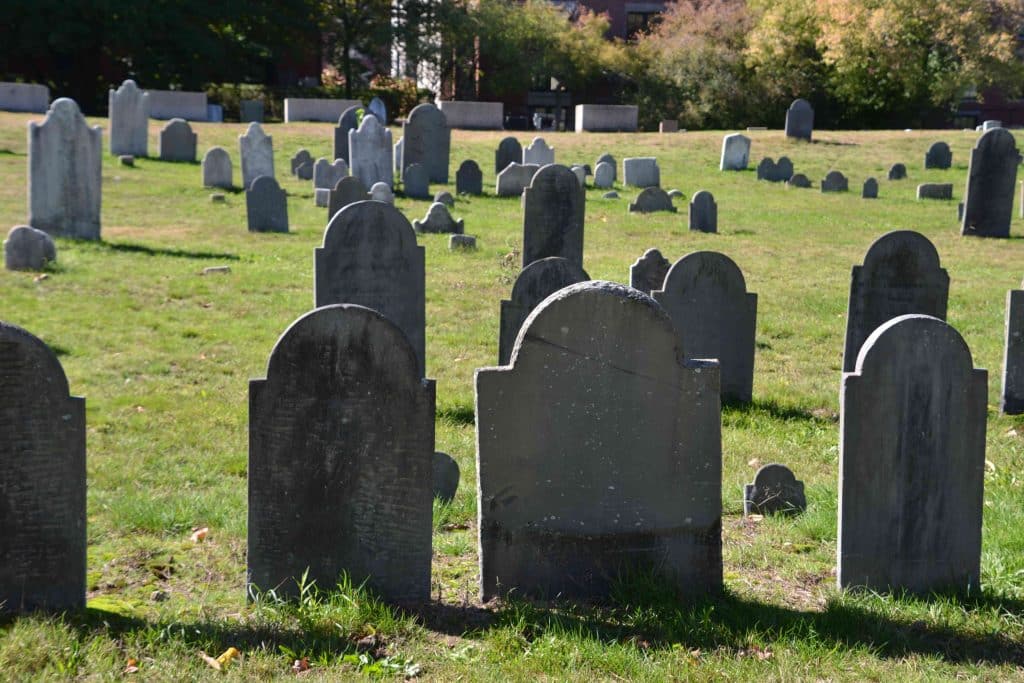 All ages and genders were targeted in the witch hunt. Today, we generally think of only women as witches; the Salem Witch Trials accused and executed six men for witchcraft, including Giles Corey, who was 81 years old when he died by torture. He was pressed to death under heavy stones while attempting to extract a confession. When the court demanded that he plead guilty, he replied: "More weight."
Salem Witch Trials
Salem also claimed the only clergyman ever to be convicted of witchcraft in American history: a Christian minister called George Burroughs. Burroughs owed a debt to the Putnam family. The Putnams retaliated by accusing him of witchcraft. The evidence laid out as follows: He had failed to baptize his child. He could lift a musket with a single finger–something they considered a supernatural show of strength. And he had outlived each of his wives possible proof that he was cursed. Burroughs recited the Lord's Prayer at his hanging, which is supposedly impossible for witches in league with the devil. 
That's just a few of the many torrid tales. To learn about other Salem witch trials victims, listen to Action Tour Guide's self-guided audio tour.
Essential Travel Guide: