Yes! Salem is a small town that's perfect for pedestrians. The streets are still laid out like they were in the 1600s, so they are designed to travel by horse or foot. That means you can reach any destination you want to visit just by walking! The rustic cobblestone-and-brick walkways make you feel like you're back in a time before cars and trains.
A self-guided walking tour is the best way to see Salem. When you download the app to your device, you instantly have a perfectly-planned route to take, as well as dozens of fascinating stories to listen to on the way. The GPS-triggered navigation system gives you the freedom to take the journey at your own pace.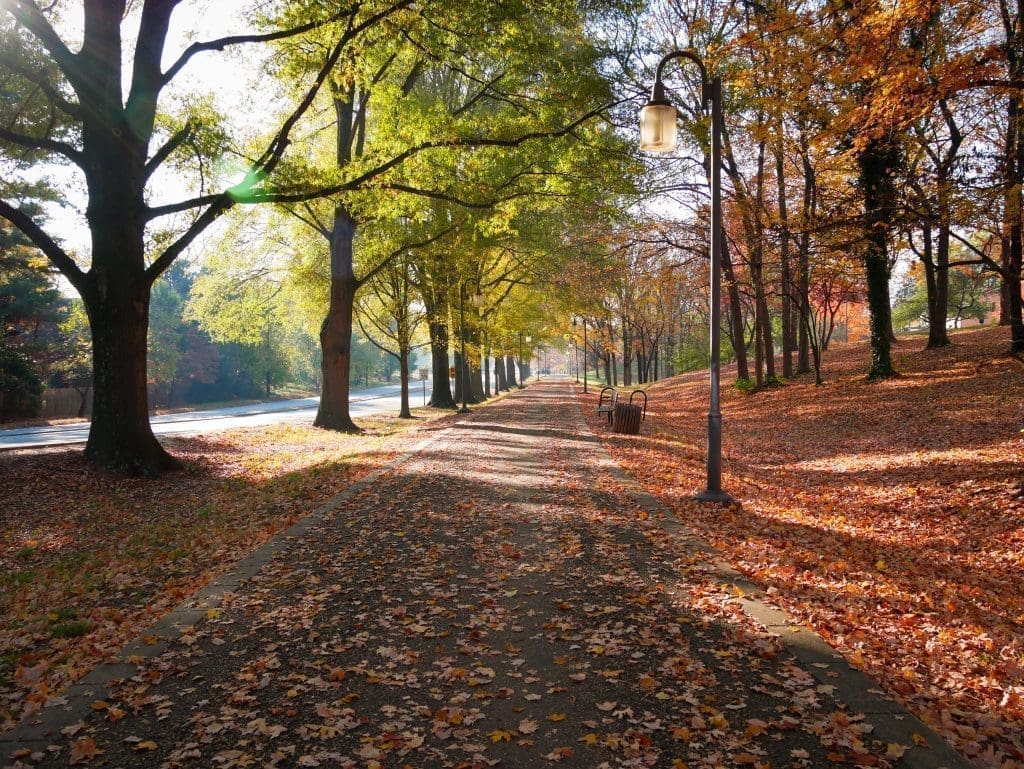 How long does a Salem walking tour take?
It depends on how much exploring you want to do! Action Tour Guide's audio tour takes less than two hours to listen to. But there are tons of optional detours and extra deep dives for those who can't get enough history. Salem is relatively small, but there's a TON of stories densely packed into that space.
Salem makes a fantastic quick day trip, but you might want to plan for a more extended stay if you have time. There are so many charming historic homes and museums to visit! Take your time exploring the Howard Street Cemetery, the House of the Seven Gables, or the 1692 Salem Witch Museum. Whether you're in town for an afternoon or a whole weekend, there's plenty to see and do in Salem this fall.
Essential Travel Guide: