In autumn, there's a ton of fun activities in Salem, Massachusetts! Let's see all the ways you could spend your day here.
By day, do some shopping at the local businesses. Grab a warm drink at a café. Visit the vendors at the street fairs. Check out all the incredible costumes on both locals and out-of-towners. The people aren't the only ones dressed up for the season. The trees bear their brightest fall foliage in October and November. 
By night, perhaps you want to take your chances at a candlelit stroll or one of the many ghost tours! In October, Salem boasts a fantastic night market, as well as a glow-in-the-dark grand parade. The Witch House offers a nighttime storytime for those unafraid of the dark. If scary is not your speed, there's plenty of hotels just outside the town to crash in.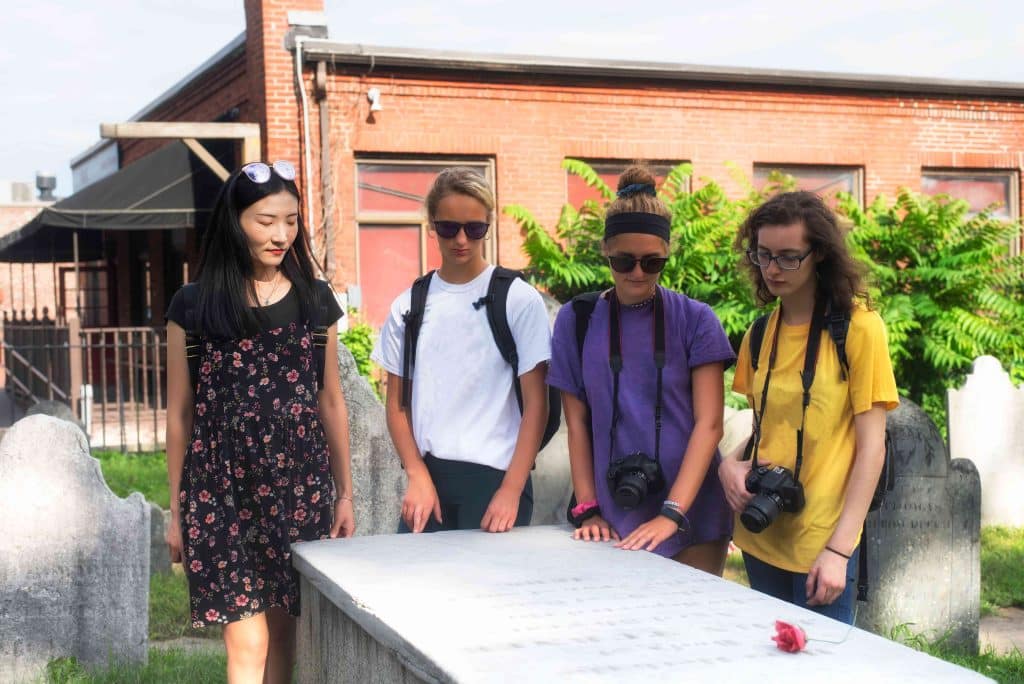 Any time you like, learn about the history of Salem on a Salem walking tour. Pay tribute to the witch trial victims at the 1692 Memorial. Please take a look at the county jail, where so many innocent townspeople waited for their turn in front of a jury. Wind your way to the cemetery and the Old Burying Point, where the victims were laid to rest.
If you want to hear ALL about Salem's history, check out Action Tour Guide's self-guided walking tour of Salem, MA. The audio narration leads you through the cobblestone-and-brick streets, telling spooky stories of ghosts and truly terrifying tales about the witch trials. It's like having a personal tour guide in your pocket. To start your Salem walking tour, download the Salem Witch Trials app today.
Essential Travel Guide: