Today we will examine the lasting aftermath from the Salem Witch Trials that occurred in 1692 in Salem, Massachusetts. The Salem Witch Trials had a direct impact on the United States legal system! The episode remains one of the most infamous examples of mass hysteria in American history.
What caused the Salem witch trials?
The Salem witch trials happened in the colony of Massachusetts, near the town of Salem. Although there is no single definitive answer as to why these trials took place, researchers have proposed several theories as to exactly what might have sparked them. Many believe that these trials resulted from family feuds, family anxieties, and economics. At its beginnings, it is believed that a small group of girls had caused suspicion among their peers as they exhibited strange behavior which was then interpreted as witchcraft.
Here's how it happened: 
In 1693, the Salem Witch Trials had already seen 25 people killed for suspected witchcraft and over 150 held in custody. The accusations showed no sign of slowing down, and every day more people found themselves under suspicion.
The blame game continued, targeting more and more prominent members of the community. During the Salem witch trials, dozens of individuals were convicted but were not put to death. Those who were condemned were given a "devil's mark" on their bodies. Their property was confiscated by the government. Many of the prisoners were unable to pay for food and board. Finally, in May of 1693, the Massachusetts governor's wife was accused of being a witch. That was enough for the governor to step in and command that the trials come to an end. The court was quickly disbanded. The 150 individuals awaiting trial were freed. The citizens seemed to completely forget about the witch obsession that consumed them for over a year.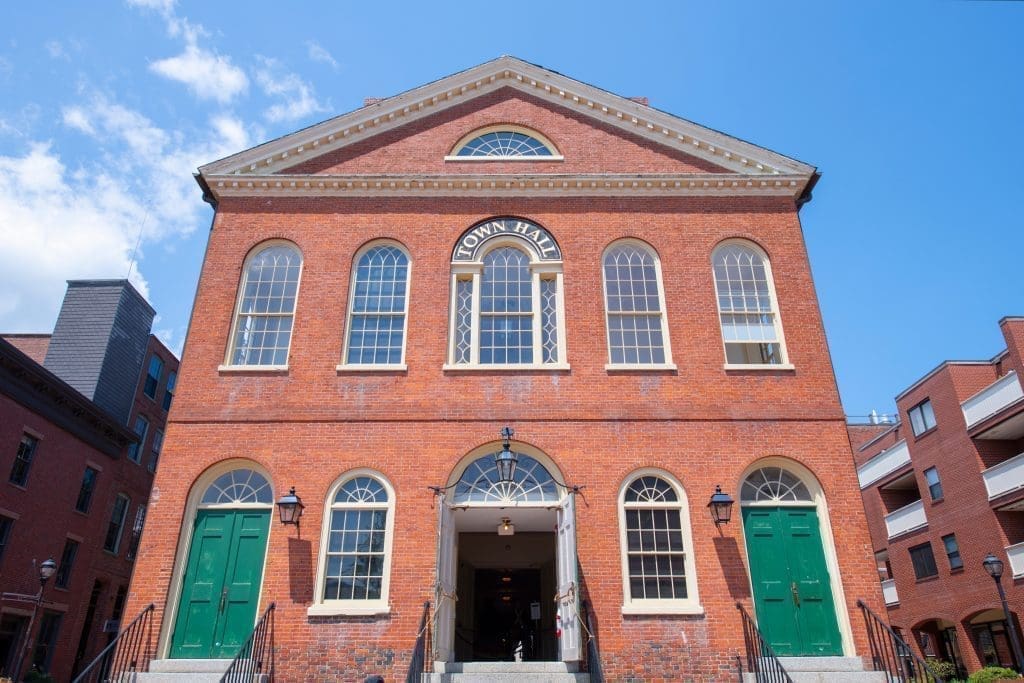 Aftermath of the Salem Witch Trials
One of the biggest consequences of this event were its long-term effects on society, as it ushered in a new era of fear and suspicion towards anyone who may have seemed "unusual" or acted differently from their neighbors. The impact that the Salem Witch Trials had on those directly impacted is immeasurable. For example, for those accused, families were destroyed as loved ones died or were locked away for years without any hope for an escape. In some cases, these accusations even resulted in property seizures because many people believed the accused person's home contained evidence proving guilt. Additionally, individuals experienced deep emotional trauma from being called witches and feeling like outcasts among their community members afterwards.
When it came time for the United States to form its justice system, the founding fathers were inspired by the failure of Salem. For instance, the Salem Witch Trials always assumed that the victim was guilty and was focused on getting a confession rather than finding the truth. Now, all accused criminals are presumed innocent until proven otherwise. Anyone who finds themselves in trouble with the law has the right to a lawyer these days. And The United States government no longer accepts "spectral evidence" in court–– that's evidence gathered in a vision or a dream.
Though the religious paranoia of 1692 was a source of shame to Salem for a while, the town has since embraced its dark, witchy heritage, perhaps to pay tribute to the innocent people who were unfairly convicted.
After the Salem Witch Trials, the colony of Massachusetts issued a formal apology and compensated the families of those who had been falsely accused and imprisoned. The trials were also used as a cautionary tale to remind people of the dangers of paranoia, fear-mongering, and the abuse of authority.
The Salem Witch Trials have left a long-lasting legacy that still affects our society today. From the immediate consequences of wrongful imprisonment and executions to the more far-reaching ramifications of societal distrust and honor killings, this historical event has had a lasting impact on humanity. In exploring the long-term effects of the Salem Witch Trials, we have gained insight into how tragedy and religious fanaticism can lead to long-lasting consequences that echo through history.
Salem Witch Trials Tour
Discover more of Salem's history and how it impacted today's legal system with Action Tour Guide's Salem Witch Trials Tour. Take a walking tour of the historic Salem Witch Village, which features re-creations of 17th century buildings and exhibits on the witch trials.
If you like the tour, I recommend subscribing to Action+, which includes all of our tours in a single, year-long package. Travel all year and take our self-guided tours with you wherever you go!
Essential Travel Guide: