Great Smoky Mountains National Park is split between North Carolina and Tennessee. Why does the park encompass two states? It all comes down to money. The story goes back to the 1920s – when the national park location was still up for debate. At first, campaigners wanted to park at North Carolina's Grandfather Mountain. But they soon realized: a national park that encompasses land in North Carolina AND Tennessee would have double the citizen engagement… and double the state funds. With all their scenic vistas and tranquil forests, the Great Smoky Mountains were a perfect fit.
The Appalachian Mountain Range separates North Carolina and Tennessee. How is it possible to drive between one state and the other without climbing up a mountain? You need the help of a mountain pass: a route that connects two sides of a mountain range. On your Great Smoky Mountain tour, you'll pass right through a mountain pass called Newfound Gap.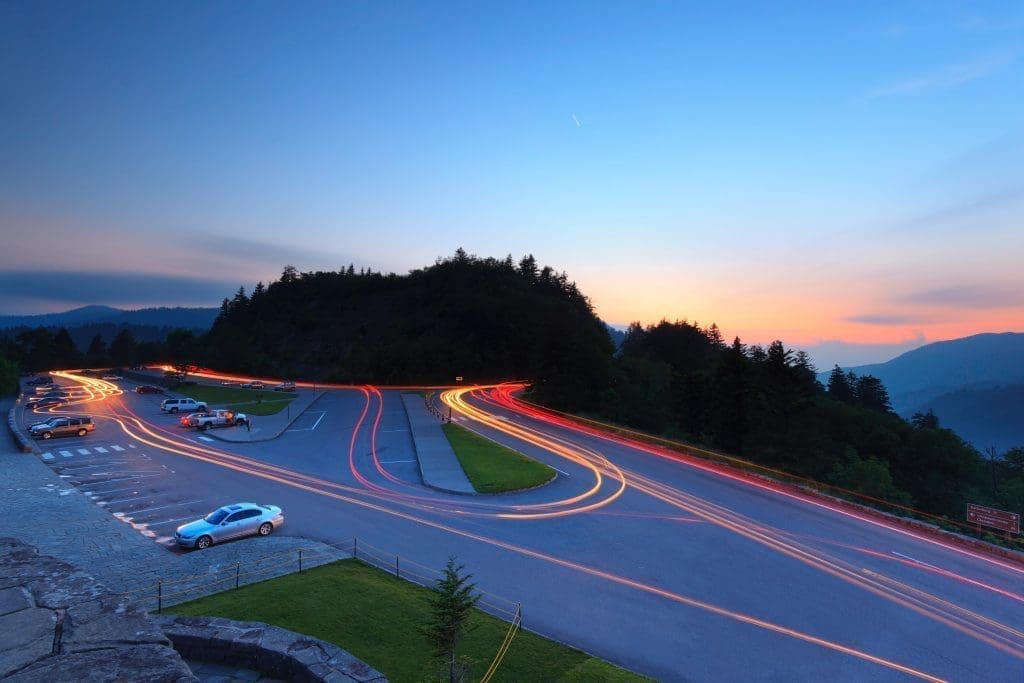 Although people lived in the mountains for hundreds of years, the Newfound Gap was only discovered 150 years ago–– and entirely by accident! While collecting atmospheric pressure data, a scientist happened to notice an area of low elevation. It could only be one thing: a lovely flat mountain pass that could easily allow a horse and cart to travel from one state to the next.
Since then, Newfound Gap has been a well-trod route: farmers hoping to sell their products over state lines, traveling salespeople peddling their wares across America, and eventually, motorists touring through the National Park when it finally opened in 1934.
To discover Newfound Gap for yourself, check out Action Tour Guide's Great Smoky Mountains tour. The route takes you straight through the mountains, so both the Tennessee and North Carolina sides are yours to explore!
Essential Travel Guide: