It can be! Over 4 million travelers visit Cape Cod on tour every year, most of whom visit in July and August. This officially makes the Cape Cod National Seashore one of the country's most famous National Park destinations! 
Why does everyone love Cape Cod in the summer? It's got the perfect combination of nature and culture. The gorgeous Atlantic Ocean surrounds the Cape. Beaches line the entire coast. The warm water attracts tourists, but it also attracts whales! That's right, April to October is the whale-watching season. And then there are the events – from Pride festivals in June to regular outdoor concerts; there's no shortage of fun activities to do in town during the summer months.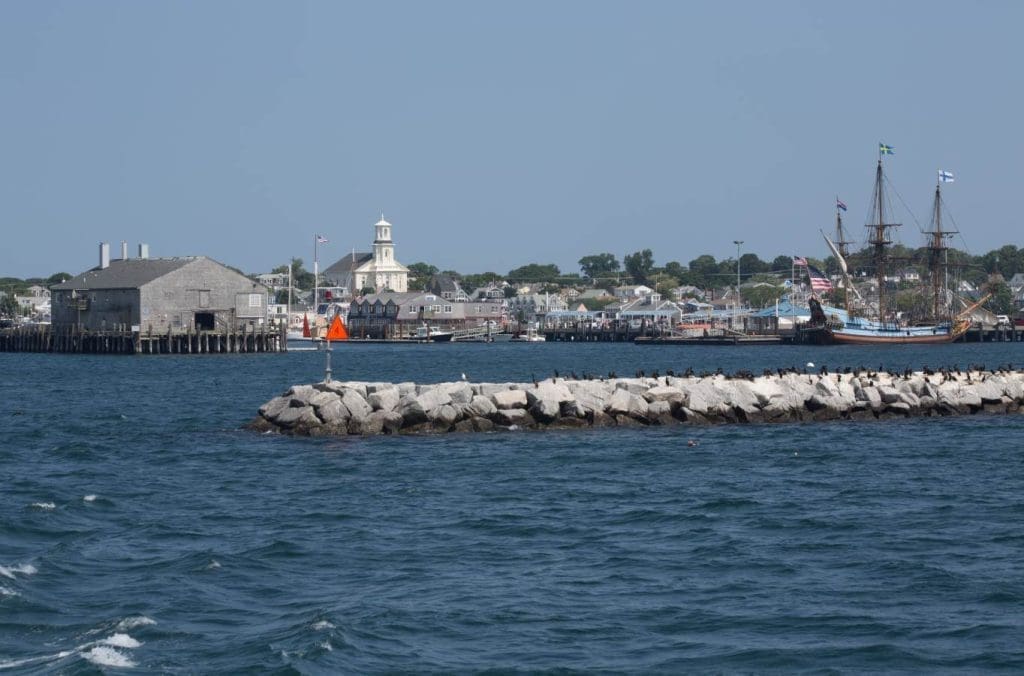 How do you avoid crowds? There are two strategies:
First, travel during the middle of the week. Weekends on the Cape are NOT an original idea, and you'll be competing with hundreds of other vehicles making their way up the coast on the peninsula's one road. Weekday visits are easier on the commute, and you won't have to battle crowds when you get to your destination.
Second, you can plan to travel during the off-season. Tourism hits its peak in July and August. But the weather remains pretty warm through September, so arranging a post-Labor-Day trip might not be a bad idea! If you're not afraid of the cold, you can even visit Cape Cod in winter or spring. You won't be able to go for a swim, of course, but most of the itinerary is still on the table. Take beach walks, visit famous lighthouses, stroll around Provincetown's shops, but this time with a windbreaker and a hat! 
Essential Travel Guide: