Yes! You can easily tour the entire expanse of the Cape with a Cape Cod driving tour!
The route hits as many of the most iconic Cape Cod stops as possible. The tour begins in Barnstable at the Visitor's Center. Then the turn-by-turn directions guide you up the coast through Eastham, Wellfleet, and Truro before finally reaching the very end of the peninsula at Provincetown. Along the way, a narrator will tell you about the fascinating history of the Cape, from the native Nauset tribe that once called it home, to the whaling industry that inspired Moby Dick, to the first transatlantic wireless radio transmission at Marconi Beach, to the Bohemian artist colony that blossomed into Provincetown's creative scene.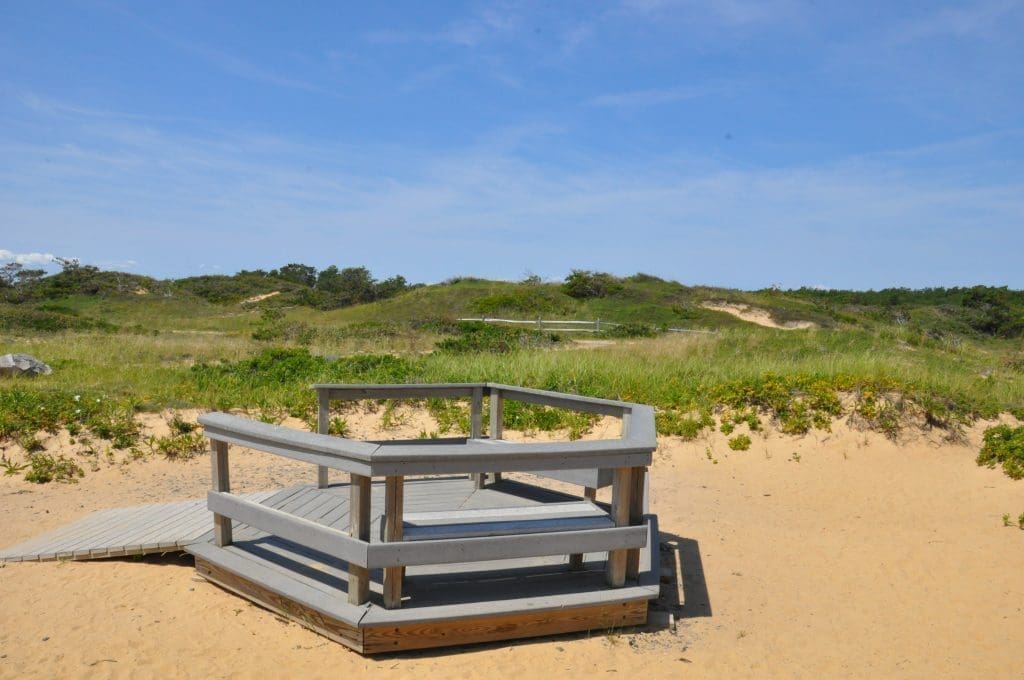 The Cape Cod driving tour includes some fantastic optional detours! Pilgrim Spring, where the Mayflower Pilgrims first discovered freshwater; Scargo Tower, a cobblestone structure that was overlooking a gorgeous lake; and Long Point Lighthouse, a lonely light tower on the very tip of the Cape.
Why choose a self-guided driving tour?
A self-guided tour allows you to set the pace of your vacation. The audio narration uses GPS to know when to start the story, so the app won't move on before you do. No matter how often you stop for photos or food, your tour guide is always ready to go. You get the most comprehensive tour of the Cape from the comfort of your vehicle!
How do you start the tour?
Just download the Cape Cod tour app. As soon as the download is complete, you can begin the tour at any time, no matter what time of year or what time of day. As soon as you arrive at the Visitor's Center in Barnstable, the app will give you turn-by-turn directions to hit all the major sites. That's it! 
I hope you have a fantastic time on Cape Cod!
Essential Travel Guide: