Great Smoky Mountains National Park covers 520,000 acres or about 800 square miles! Eight hundred miles sounds like a LOT of ground to cover… but with a self-guided driving tour, you'll be able to hit all the highlights in record time!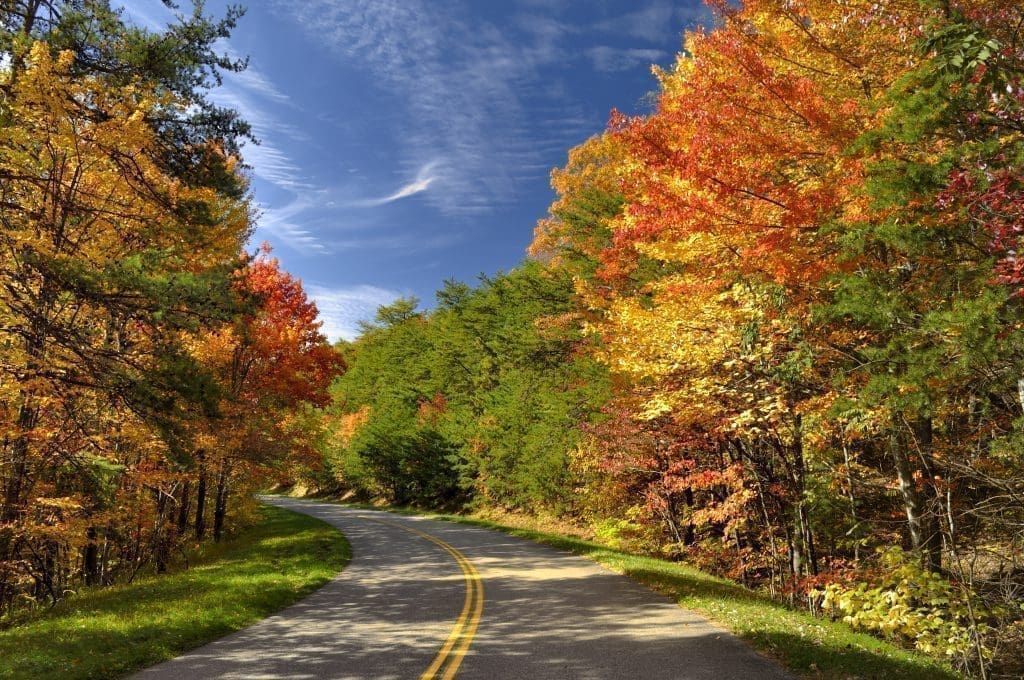 To get a taste of the varied sights you'll explore along the way, here's a sampling of the tour stops:
Clingmans Dome, the tallest peak in the Smokies… and in the Appalachian Trail! You can climb all the way to the top, where an observation tower gives you a 360-degree bird's eye view of the national park.
Cades Cove. Centuries ago this idyllic meadow was a hunting ground for the Cherokee… and with all the animals around, you can tell it was a great choice. Turkeys, deer, otters, raccoons, coyotes, and black bears call this valley home. If you're an animal lover, Cades Cove is a must see!
Mingus Mill. The mill is one of many carefully preserved pioneer buildings from the 1800s. Back then, farmers came from miles away to grind their harvest, and meet up with their seldom-seen neighbors. The best part is… this mill is still in operation! You can watch corn turn into cornmeal, and take home a bag to make flapjacks later.
Rainbow Falls. There's quite a few waterfalls in the Great Smoky Mountains National Park, but Rainbow Falls is the tallest. Springwater from the summit falls 80 feet before reaching the smooth rocks below! On sunny days, the sunlight refracts in the misty water droplets, creating a rainbow effect in the air. It's a steep hike to get there, but one hundred percent worth it!
The Smokies are chock full of both natural history and cultural history. With this self-guided audio tour, you can hit all these locations–– and dozens more–– in under three hours.
Essential Travel Guide: