If you're taking a Valley Forge Park tour, it's probably a good idea to know where Valley Forge is. The former site of a Continental Army encampment during the American Revolution, Valley Forge, is located about 18 miles outside of Philadelphia, right by the Schuylkill River. General George Washington and about 12,000 men stayed here for about six months, from December 1777 to June 1778. The site was primarily chosen because of the need to defend Philadelphia from the British, who had pushed into the city late in 1777. The plan was for Washington to stay close to Philadelphia for the winter, in the hope of retaking the capital when summer came back around.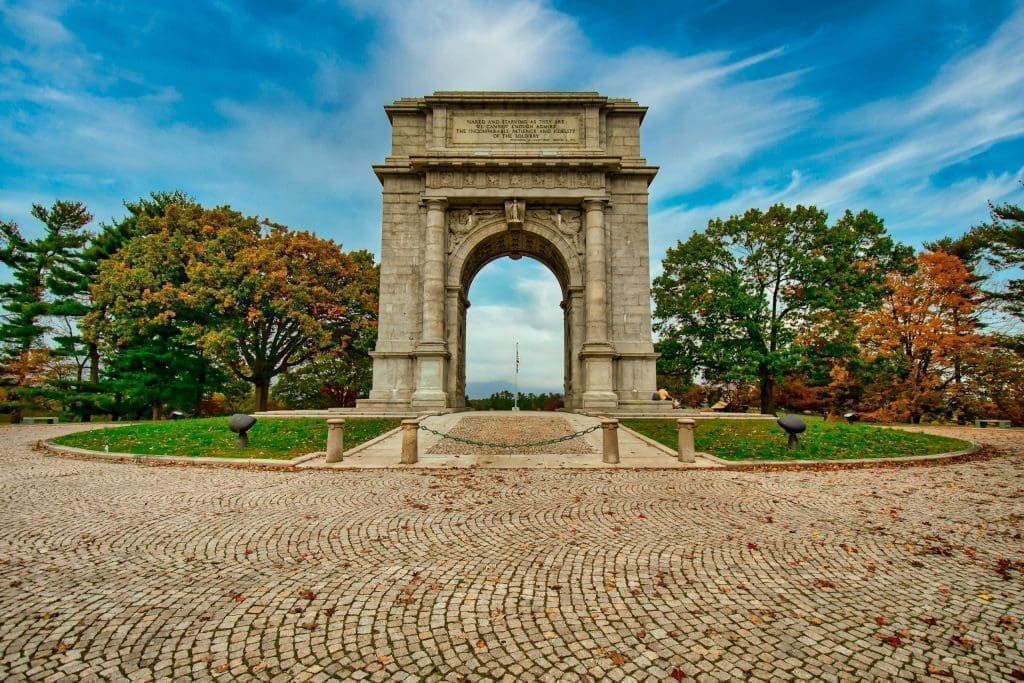 There were a few other reasons why Valley Forge specifically was chosen as the site for the encampment. Its location was close enough that troops could quickly be dispatched to defend Philadelphia's countryside from British soldiers, but not so close that they could easily be found. Valley Forge's high terrain also made it difficult to attack, and Continental security guards would easily have seen the British approaching. Finally, the proximity to the Schuylkill River meant that supplies could be smuggled along the water to the camp.
Interested in learning more about the harrowing six months that General Washington and his troops spent at Valley Forge? Action Tour Guide offers a Valley Forge National Historical Park Self-Guided Driving Tour that will take you through the entirety of the encampment in the tattered shoes of the men who served there. The tour takes between two and three hours and features 21 stops along the way; with all the facts and context, you'll need to become an expert on the Valley Forge encampment.
Essential Travel Guide: