Central Park is full of meandering paths and majestic avenues that make a walking tour of the park a true adventure. There is no direct path from the top to the bottom of the park unless you walk along the roads that border it: Central Park West and 5th Avenue. If you need to pop out of the park to hop on the subway or other transportation, these roads can benefit. However, to explore Central Park's many attractions, you'll have to navigate the many paths inside the park. One great way to do that is with a self-guided Central Park walking tour.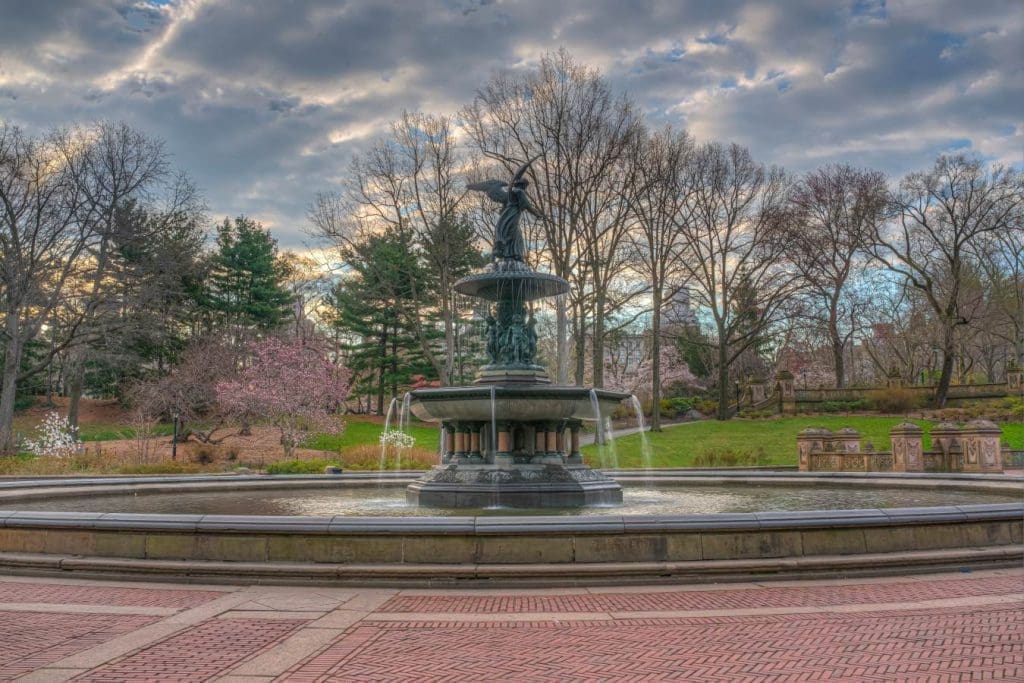 How not to get lost
Walking through the park helps to keep an eye on the cardinal direction you're walking in. Even if you're not sure if the path you're on is the exact right one, you'll be okay if you walk in the general direction of your destination. Action Tour Guide's self-guided walking tour will also make it easier to walk through the park by giving you turn-by-turn directions. Our walking tour also takes you on an optimal route through the park that takes you through all the park's major attractions while minimizing unnecessary detours.
Be prepared
No matter how you choose to explore Central Park, don't forget just how big the park is. Central Park spans 2.5 miles from top to bottom and is half a mile wide. It takes about an hour to walk at a brisk pace from top to bottom without stopping and much longer if you want to stop and appreciate any of its destinations. Be sure to wear good walking shoes and dress appropriately for the weather. And take it slow — in Central Park, it's not about how you get there, it's about the fun you have doing it. You can purchase the Central Park walking tour to get sightseeing today.