Tour Details



Walking


Per tour 1 - 2 Hours



Purchase QTY


One Per Person



Distance


Per Tour 2+ Miles



Audio Stories


Per Tour 25+



Self Guided


At Your Own Pace



Tour Benefit


Tour Anytime
Any Day



Works Offline


100%
Money-back
Guarantee
Tour NYC Like A New Yorker
Experience New York City like a New Yorker with this 6 tours bundle. Stroll Central Park, get hip in Brooklyn, check out Times Square, and much more. If you want to make the most of your trip to the Big Apple, these self-guided audio tours are the way to do it, full of fun facts and cool history. Get 40% off the price of the individual tours!
This bundle includes tours of every must-see NYC destination: Central Park, Midtown, Wall Street, Grand Central Terminal, Brooklyn, and Battery Park.
About the tours
Central Park Like a New Yorker
Your tour of Central Park begins at the corner of 5th and 59th and takes you through the best spots in this historic park. You'll stop at places like the Central Park Zoo and meander along the famous, tree-lined mall and visit the famous (and sometimes odd) statues that dot the park, honoring everyone from Shakespeare to Balto! Snap photos at Bethesda Terrace, a beautiful piece of architecture that has drawn plenty of attention from show biz over the years, then head to the Metropolitan Museum of Art. There's much more to love in this verdant oasis, so get ready to explore on this New York City tour.
Midtown Manhattan Like a New Yorker
Your tour of Midtown begins at the buzzy Columbus Circle before heading to some seriously famous attractions. You'll visit iconic landmarks like Carnegie Hall, Rockefeller Center, and the ever-popular Times Square. Plus, you'll walk down Fifth Avenue, the height of high-end shopping districts. As you tour, you'll also get to know the history of the city and the wealthy families who built many of its most famous structures. You'll also visit one of New York's most incredible skyscrapers: the Empire State Building!
Grand Central Terminal Like a New Yorker
Your tour through Grand Central Terminal begins outside the terminal, then takes you into the magnificent station. You'll tour the whole airport, from its opulent upper levels to the speakeasy-style Oyster Bar below. As you walk through the vast Main Concourse and admire the constellation ceiling, you'll get the history behind the whole station, including the multimillion-dollar rivalry between the Vanderbilts and the Astors.
Wall Street Like a New Yorker
Your tour of Wall Street begins near Fraunces Tavern, home to some revolutionary history. Along this must-see route, you'll stop by world-famous landmarks like the Charging Bull statue and the New York Stock Exchange and learn plenty about the financial district's seedy underbelly, from Ponzi schemes and embezzling to people faking their deaths! You'll also visit the 9/11 Memorial and see the towering One World Trade Center up close.
Battery Park Like a New Yorker
Your tour of Battery Park begins in the park itself. This park is the number one place to see the Statue of Liberty. As you tour, you'll learn all about that iconic American symbol, including how it got here in the first place. The park is also jam-packed with fascinating monuments and attractions, like the one-of-a-kind SeaGlass Carousel.
Brooklyn Like a New Yorker
Your tour of Brooklyn begins in the center of the DUMBO neighborhood. On this tour, you'll see some of New York's hippest spots and get the inside scoop on this historic borough. You'll see the homes of famous authors Truman Capote and Norman Mailer, the hotel where a famous Godfather scene was filmed, and stop by a pair of pizza joints with a long-lived rivalry. Along the way, you'll also get phenomenal views of the Brooklyn Bridge and the Manhattan skyline.
Upgrade to Action+
For $99.99, you can upgrade to Action+ Annual Unlimited Subscription with 100+ tours. Use the tours as often as you like during your one-year subscription period. You also get free access to any new tours that come out during the time you are subscribed.
Get your NY Yankee tickets from us!
We have partnered with Tiqets for tickets to all the Yankee games. While in New York, watch MLB's most historic baseball team, the 27-Time World Champion NY Yankees!
How does it work?
Once you book a tour, you'll get a text/email with instructions.
Download the app (while in good wifi/signal) and use your unique password to access your tours.
To begin touring, go to the starting point and launch the app.
The audio starts automatically once you reach the starting point. Stick to the tour route & speed limit for the best experience.
Please note that no one will meet you at the starting point.
What You'll See
Welcome

Columbus Circle

Museum of Arts and Design

7th Avenue

Carnegie Hall

Carnegie Hall Architecture & Construction

Andrew Carnegie

Russian Tea Room

The Ritz

The Plaza

Pulitzer Fountain

Fifth Avenue

Times Square

42nd and Broad

Knickerbockers

Bryant Park

Graveyard to Greenway

Grand Central Terminal

Main Concourse

Library Way

New York Public Library

Empire State Building

Empire State Building - II

Empire State Building - III

Conclusion
Preview the Tour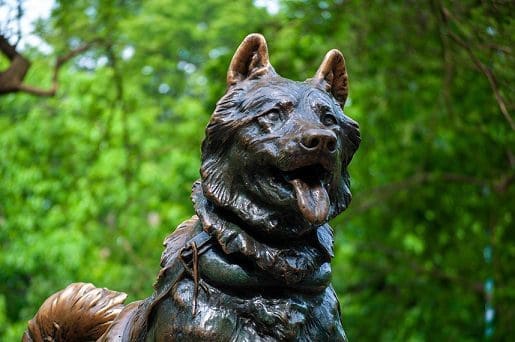 Statue of Balto Audio Story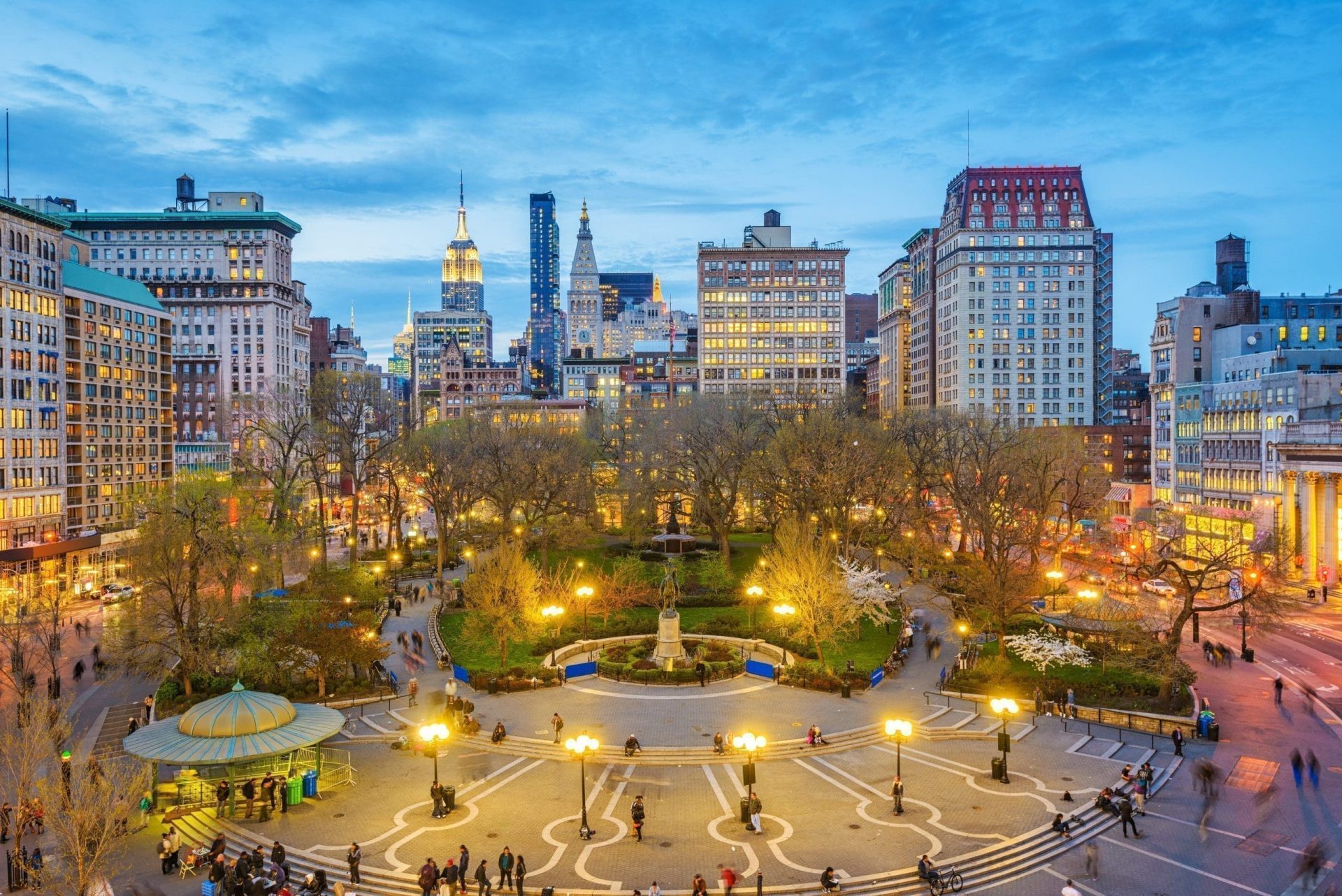 The Plaza Audio Story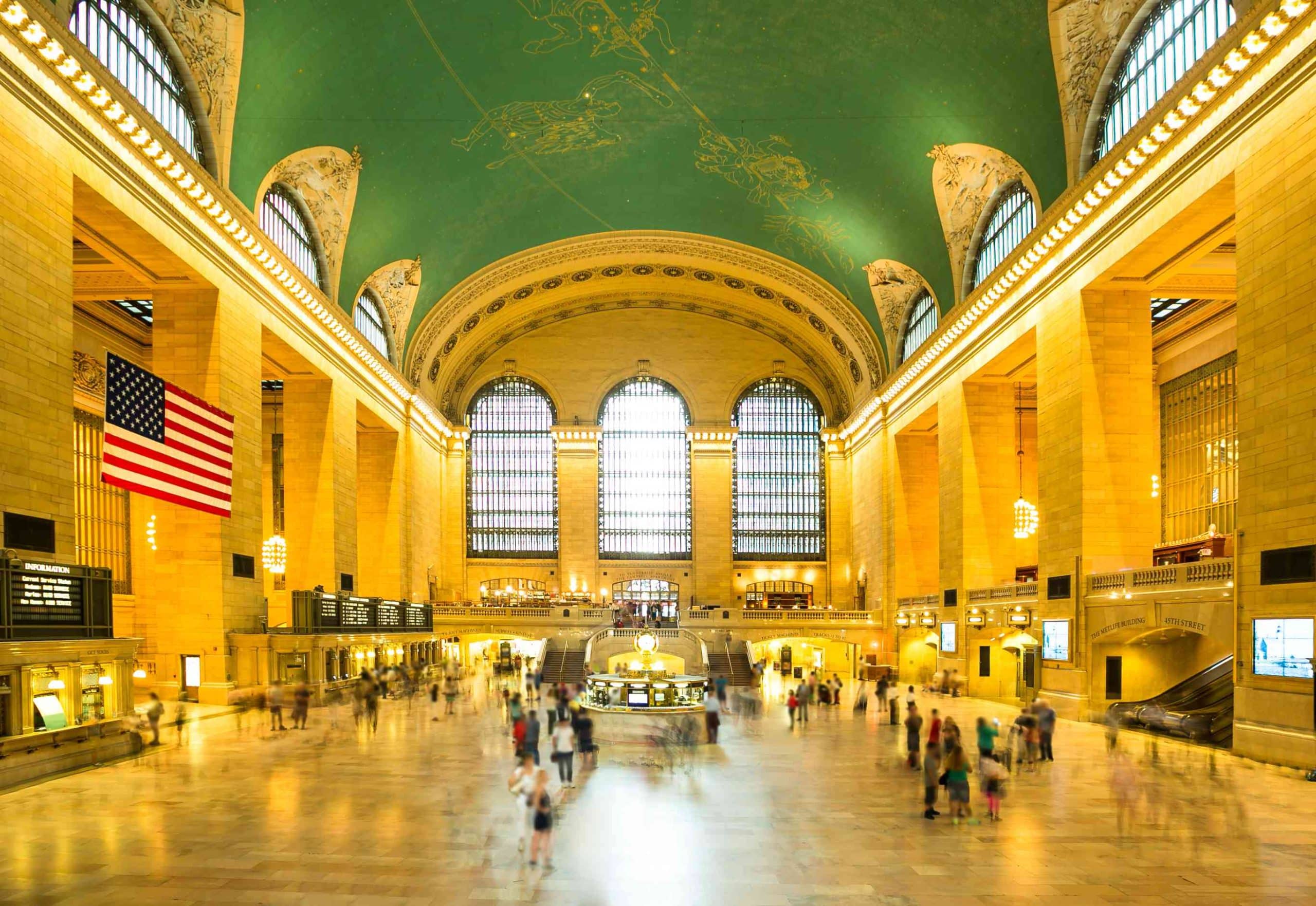 Vanderbilt Hall Audio Story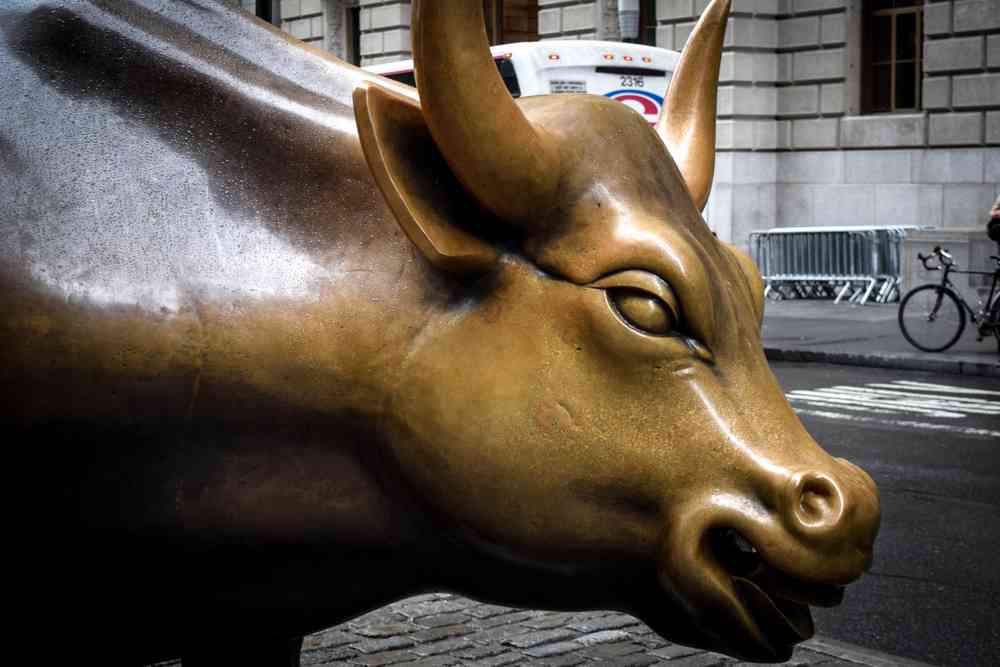 The Charging Bull Audio Story
Tour FAQs
The comprehensive New York City Self-Guided Driving & Walking Tours Bundle includes six self-guided audio tours for local sightseeing.
The bundle includes the following tours: Central Park Like a New Yorker, Midtown Manhattan Like a New Yorker, Grand Central Terminal Like a New Yorker, Wall Street Like a New Yorker, Battery Park Like a New Yorker, and Brooklyn Like a New Yorker.
Yes, you have the option to purchase each tour individually, but the bundle offers a 40% discount on the total price of all six tours, making it a cost-effective choice for exploring New York City.
Yes, each tour provides interesting historical facts and stories about the attractions and landmarks you'll encounter. For example, the Central Park tour covers the Central Park Zoo, statues, Bethesda Terrace, and the Metropolitan Museum of Art.
Yes, these self-guided tours are narrated by a virtual narrator, providing you with interesting insights and stories about the places you visit. You can explore the city at your own pace while listening to the narrations.
Yes, once you purchase these tours, they are typically yours to keep, allowing you to use them as often as you like. You can revisit the tours at any time during your visit to New York City.
Yes, you have the option to upgrade to an Action+ Annual Unlimited Subscription for $99.99. This subscription provides access to 100+ tours for one year, including any new tours released during your subscription period.
Yes, the bundle includes the option to purchase New York Yankees tickets. It provides a convenient way to watch games of the historic MLB team, the New York Yankees, while visiting the city.
Start your Central Park tour at 5th and 59th and explore its best spots.
Inclusions and Exclusions
Inclusions:
App on your phone: A link to download the Action Tour Guide App and Password for your tours.
Flexible schedule: Use any day, any time. Travel over multiple days or on next trip. Never expires.
Easy to use: Stories play automatically by GPS. Hands-free. Get HELP all day: Call, Chat, or Email.
At your own pace: No group. Take breaks for photos/ snacks/hikes. Go at your own pace.
Offline use: No cell signal or wifi required. Offline GPS Map & route. Stop-to-stop direction.
Don't miss a thing: Full itinerary, travel tips, professionally narrated videos, text, and hidden gems.
Exclusions:
Transportation, parking fees, food, and drinks.
Entry tickets or reservations to any attractions along the route.
Car Rental: Please arrange a rental car at the closest airport or train station.