There are two sides of the Great Smoky Mountains: Gatlinburg, Tennessee in the west, and Cherokee, North Carolina in the east.
Need directions? We're here to help!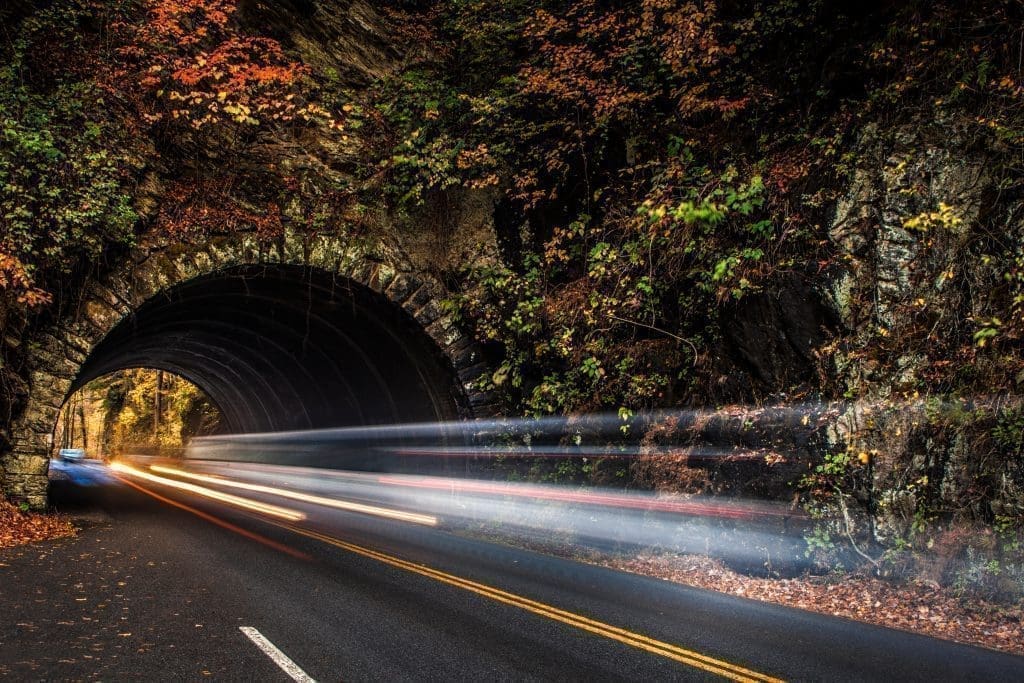 From Knoxville (48 miles)
It takes only an hour to get from Knoxville to Gatlinburg. Follow the I-40 highway until you get to Sevierville (Exit 407). At the main intersection in Sevierville, take US-441 South into Pigeon Forge. That road leads directly into the park from the Gatlinburg side!
From Nashville (226 miles)
Nashville is a little further away from the park but still reasonable for a vacation! The directions are the same: follow I-40 to exit 407, take US-441 directly into the Great Smoky Mountains National Park. 
From Charlotte (193 miles)
If you're coming to the mountains from North Carolina's biggest city, travel on I-85 South. When you reach Exit 10-B, merge onto US-74 West. Take Exit 27 to Waynesville, then the US-441 ramp to Cherokee. This will lead right to the North Carolina entrance of the park!
From McGee Tyson Airport (43 miles)
Flying in? No worries! The nearest airport to the Great Smoky Mountains is McGee Tyson, on the Tennessee side. Travel on US-129 North. Merge onto TN-168 East. Turn left on West Norton Road to join US-441 South. Follow US-441 through Sevierville and Pigeon Forge into the park.
From Asheville Regional Airport (60 miles)
On the North Carolina side, the closest airport is in Asheville. From the airport, you can hop on the US-74 West highway. Turn onto US-19 and proceed through Maggie Valley to Cherokee. Turn onto US-441 North at Cherokee. Follow the road into the park.
Both these airports offer car rentals. After all, you're going to need a vehicle to get around the winding roads of the Smokies! Once you're safely inside the park, this self-guided driving tour will use GPS to give you turn-by-turn directions, as well as tell stories about each of the locations you pass by. No matter how you get there, you're sure to have a great vacation in the Great Smoky Mountains National Park!
Essential Travel Guide: