Yes! The Smokies aren't just for hiking and camping. It also has a driving route that allows you to observe the majesty of the mountains from the comfort of your vehicle.
Before the National Park, however, this road wouldn't have been much fun to drive on. The rough paths were designed for horse travel and often included steep inclines and gravelly terrain.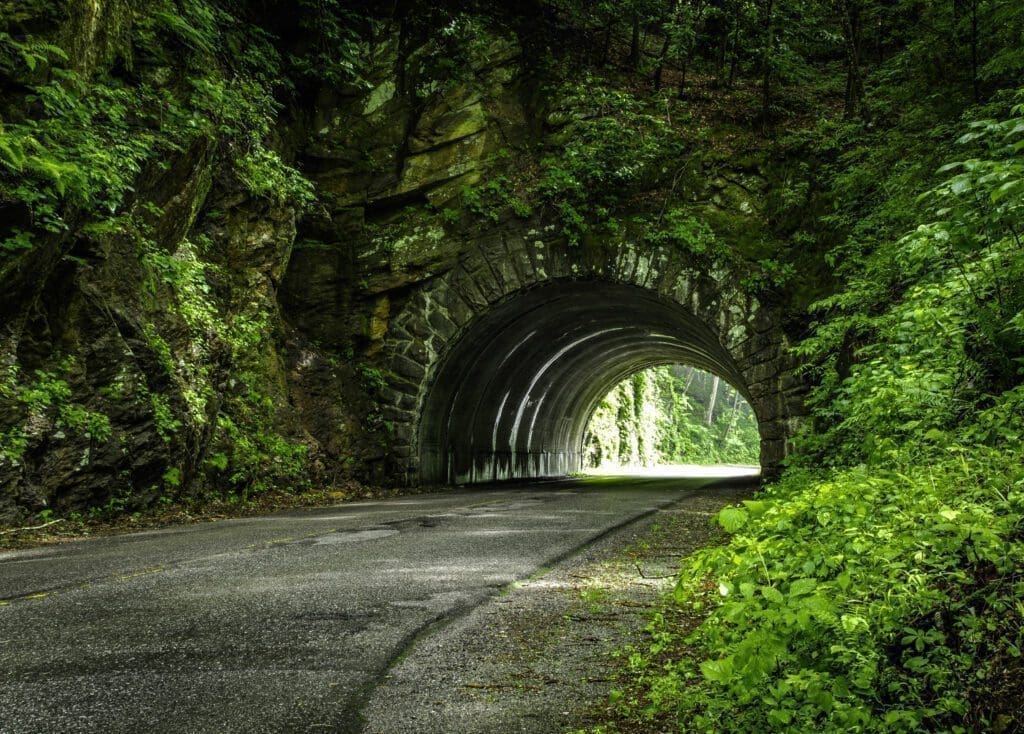 The roads remained that way for years, simply because there was no reason to fix them. Then, all of that changed in the 1920s.
At the time, the Great Depression threatened farmers and the intense logging and mining operations out of town. With these industries gone, it seemed like there was no way to make money at all in the Smokies anymore. Knoxville mayor Ben Morton heard his citizens' concerns and decided it was time to make way for a brand new industry: tourism.
The first step to getting tourists into the Great Smoky Mountains is to make sure they can travel there. Time to revitalize those mountain roads! As an automobile hobbyist himself, Ben Morton put a ton of resources into rebuilding Tennessee's roads– the natural wonders of the Smokies now accessible to out-of-state travelers.
Loggers and miners, fired from their previous positions, found new jobs developing motorways. President Roosevelt's New Deal work relief program covered many of these workers. And with so many workers, the national park was ready for visitors in no time flat!
Today, you can see the fruits of their labor: a comprehensive route that takes you from the highest mountains like Clingmans Dome to the lowest valleys like Cades Cove. To discover this route for yourself, download the Great Smoky Mountains self-guided driving tour. The GPS-enabled app will automatically give you directions to all the best attractions along this well-loved road. Happy trails!
Essential Travel Guide: