As seen on any Valley Forge Park tour, the George Washington Monument commemorates the extraordinary skill and leadership ability displayed by General Washington during the six months he and his troops spent at the Valley Forge encampment. Coming on the heels of a string of disastrous defeats, punctuated by the loss of Philadelphia to the British in September, Washington was very much in the hot seat as he settled into Valley Forge in the winter of 1777. The next six months at the encampment would be some of the Revolution's most harrowing and challenging days. Still, they would prove General Washington's abilities as a leader without a doubt, paving the way for the success of the Continental cause.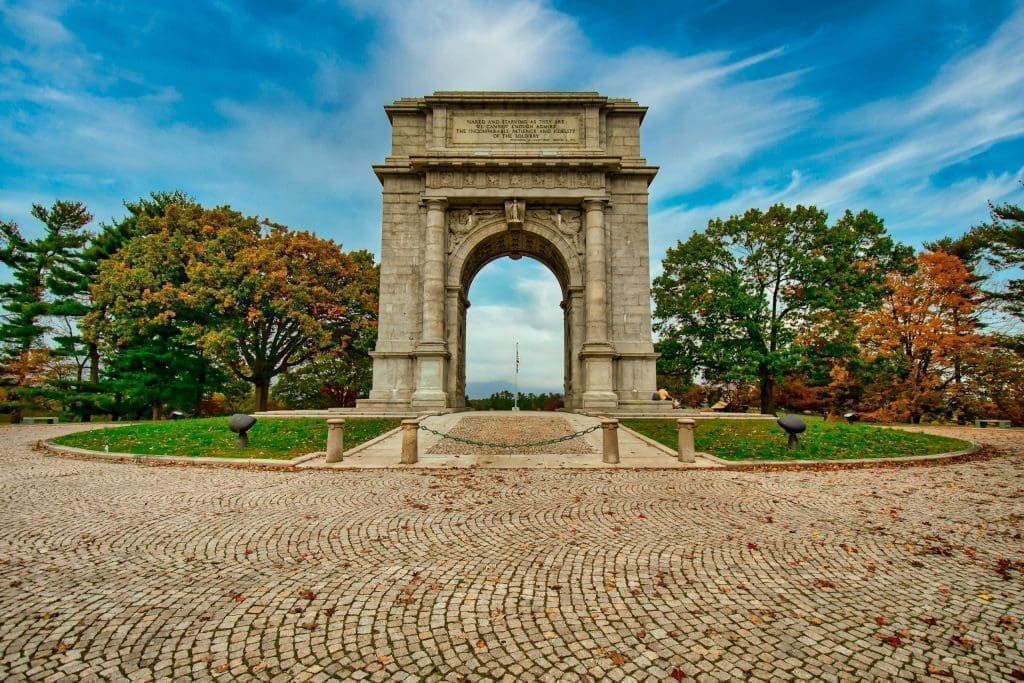 While Washington was beloved by his enlisted troops, some officers and members of Congress had doubts about his track record. While in Valley Forge, the General had to fight a political war and a military one. Thru shrewd maneuvering, he managed to defeat the Conway Cabal, the most substantial challenge to his position. Meanwhile, he was able to keep his men fed, clothed, and protected during the harsh winter while also undertaking the first mass vaccination in American history when he had his soldiers inoculated against smallpox. Finally, along with Prussian transplant Baron von Steuben, Washington managed to turn a ragtag group of militiamen into an organized army that could go toe-to-toe with even the finest European militaries. Not bad for six months' worth of work!

To learn more about the Conway Cabal, Baron von Steuben, and the challenges facing the Continental Army during their time in Valley Forge, we suggest taking our Valley Forge National Historical Park Self-Guided Driving Tour. With 21 stops packed full of information, war stories, and other little tidbits, it's perfect for any historically-minded visitor to the park.
Essential Travel Guide: