Acadia National Park is always worth visiting, but the absolute best time to visit Acadia National Park is in the fall when its leaves have changed into stunning new colors.
New England is famous for autumn "leaf-peeping," but Acadia's colorful explosion supersedes everything else. No place can touch Acadia's epic fall spectacle, not even in New England, famous for autumn "leaf-peeping".
The park's trees turn from verdant greens to brilliant yellows, vibrant oranges, and burning reds every fall.
But autumn in Acadia can spread over many months—from September into early November! So when is the exact best time to visit Acadia National Park? The answer can fluctuate based on the weather—if nights get cold pretty early on, you can feel safe visiting in late September. If it remains unseasonably warm, wait as long as possible. If you're not sure, your safest bet is smack-dab in the middle of October!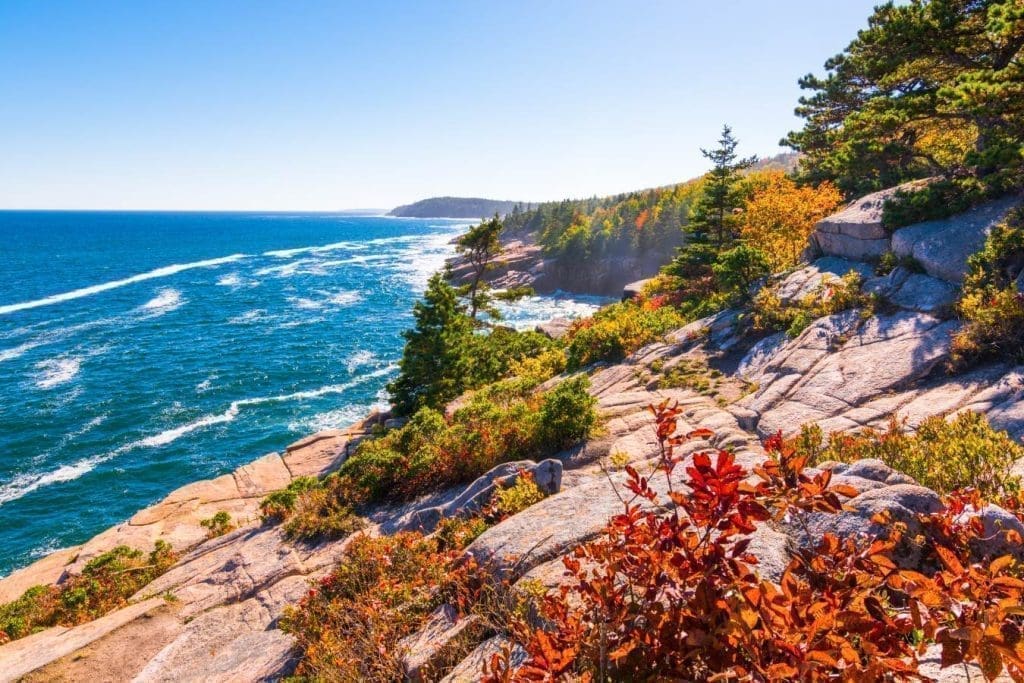 Most of Acadia is closed for the winter and reopens in late spring. So is it worth visiting even in this "off" season? Yes, spring and summer are still a beautiful time to visit the park, even if they don't offer the same views of changing leaves.
Why isn't there a more precise best time to visit Acadia National Park? Simple: the leaves change colors based on temperature fluctuations. So hot days combined with freezing nights provide the most fluctuations—which encourages more and more leaves to begin changing. To understand what exactly drives these colorful changes, check out this Acadia Self-Guided Tour. Not only will you know the autumn leaves better, but you'll also be able to make the right decision on the best time to visit Acadia National Park!
Of course, this self-guided audio tour does more than help you pick a date to visit—it's a guide all around the park. The tour automatically captures your location and tells you about what you see as you drive. From scenic vistas to breathtaking hikes, you'll get to explore everything that Acadia has to offer.
Essential Travel Guide: