There are three ways into the Great Smoky Mountains National Park: Gatlinburg, Tennessee from the west; Townsend, Tennessee from the south; and Cherokee, North Carolina from the east.
How do you decide which entrance to use?
It depends on where you're coming from! If you're flying in from McGee Tyson airport, you are about an hour's drive from the Gatlinburg side. Asheville Regional Airport is the closest airport to the Cherokee entrance. Each of these airports is a short distance away, and both offer car rentals so you can travel the Smokies on a self-guided driving tour!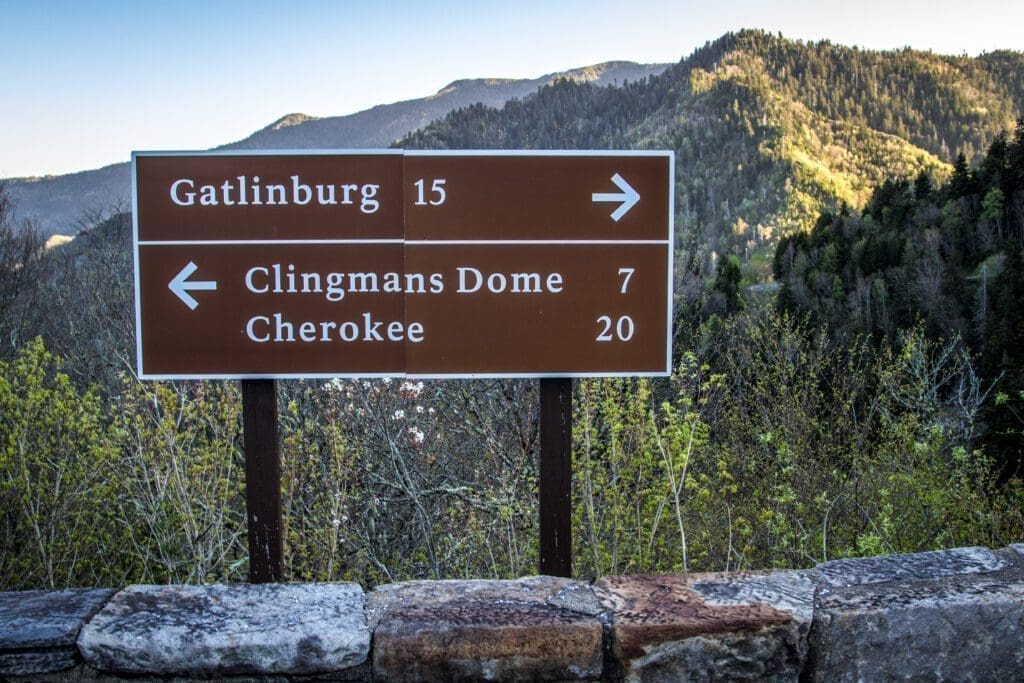 Where is the visitor's center?
Since there are multiple entrances to the Great Smoky Mountains National Park, it stands to reason that there are numerous visitor's centers too! There are four in total. The first is Oconaluftee VC, which you'll find shortly after the Cherokee entrance in North Carolina. The Sugarlands VC is on the opposite side of the park, right by the Gatlinburg entrance. The other two are located at the fan-favorite attractions, Clingmans Dome and Cades Cove.
How can I expand my vacation beyond the park?
Charlotte, North Carolina, and Nashville, Tennessee, are a few hours' drive away from the national park. You can make either––or both!–– of these big cities a part of your road trip.
Which side of the Smokies is better?
That's a complicated question. They're both pretty amazing! The North Carolina side is quieter, with more dense forests and peaceful nature walks. The Tennessee side represents the Smokies' cultural history, littered with pioneer settlements and manmade trails.
What's the best way to see everything in the park?
I recommend a self-guided driving tour! The Great Smoky Mountains National Park audio tour will use GPS to automatically give you directions to the nearest landmark and tell you stories about the things in your current location. It's like having a personal tour guide in your pocket!
Essential Travel Guide: