A tour of Wall Street could take a few hours, depending on how many stops you make and how much time you spend at each one, But a quick walking tour should take just one to two hours.
Walking through the Wall Street Historic District
Wall Street's sights and destinations are packed mainly into the same several blocks, and though it's a small district, there's plenty to see. Explore the neighborhood's many rustic cobblestone streets and narrow alleys, which recall its humble origins as a Dutch settlement in the early 17th century. Or gaze at imposing neoclassical structures like the New York Stock Exchange. Numerous Revolutionary War or early Americana sites are also open for exploration, including the Fraunces Tavern, Trinity Church, the Alexander Hamilton Custom House, and more.
Family-friendly activities near Wall Street
At nearby Seaport, there's plenty to do and see, including a happy hour at the rooftop bar on Pier 49 and ice skating in the winter. If you have literary interests and the time to indulge them, browse curated books and grab a latte at McNally Jackson. There are plenty of culinary destinations for those more inclined toward gustatory pleasures, including the award-winning Crown Shy and a banker's favorite, The Capital Grille. Wall Street has no shortage of activities as well as sights.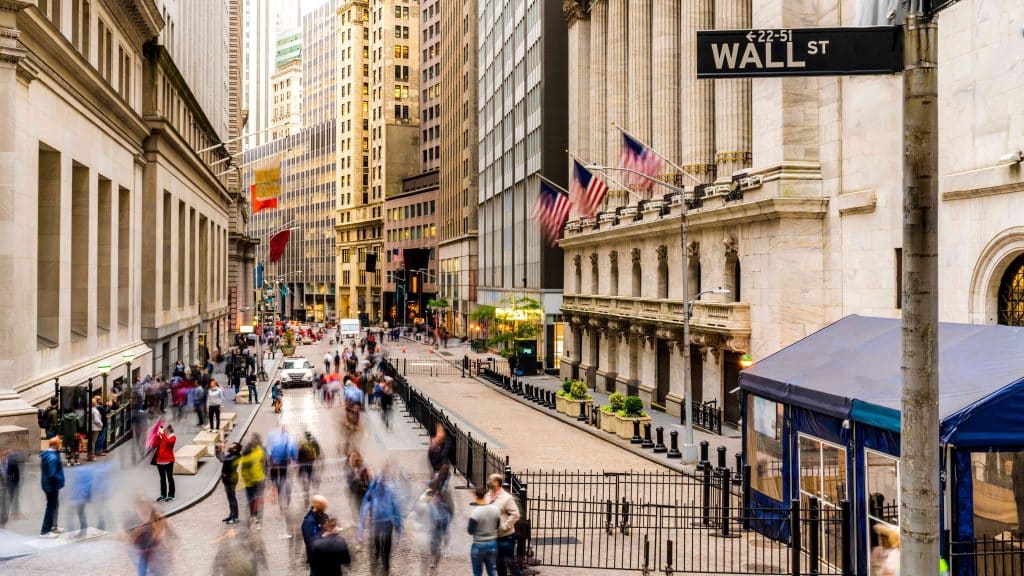 Wall Street Museums
If you want to visit museums on your walking tour, add extra time to your tour. The National September 11 Memorial has a haunting museum that pays tribute to those who lost their lives in the 9/11 attacks and the first responders that saved many more. If you time your visit just right, you may be able to attend a service or a performance at Trinity Church, but at the very least, it's worth it to go inside and marvel at the intricate stained glass and gothic details. The Museum of the American Indian, on the former site of Fort Amsterdam, commemorates the culture and stories of the indigenous people that once occupied this land. Ready to start your tour of Wall Street?