Central Park is 2.5 miles long, and half a mile wide as the crow flies, a walking tour route that takes you to all the sights along the way takes much longer. The park's sheer size and its numerous walking paths provide an abundance of options for residents to explore but can be intimidating for visitors looking to see the best of the park quickly. There are 58 miles of walking paths in Central Park, but you probably won't have time to do them all in a brief visit. Your journey will be around three miles if you walk the park from top to bottom, using the walking paths inside the park. However, a good Central Park walking tour route will likely take longer. A good walking tour should take you through the park's many destinations while navigating walking paths with relative efficiency. 
Where do you start walking in Central Park?
There are a lot of potential starting points for a Central Park walking tour, but one of the most popular points is at the southeast corner of the park where 5th Avenue and 59th Street intersect: Grand Army Plaza. This Grand Army Plaza is not confused with the one in Brooklyn, which is the northern entry point to Prospect Park. A massive golden statue will herald your arrival. This statue of William Tecumseh Sherman, the prominent Union Civil War general, is guided by Nike, the Greek Goddess of Victory. Across 59th street to the south is the iconic Plaza Hotel, the setting for the popular children's book series "Eloise" and "Home Alone 2."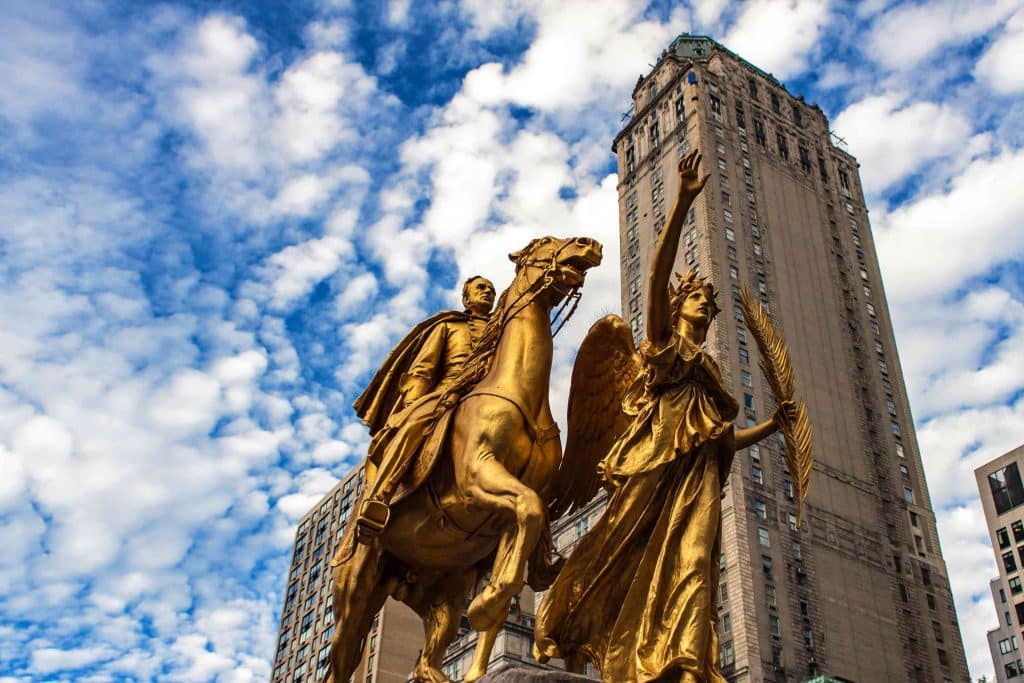 How long does it take to see everything in Central Park?
As with most parts of New York, you can explore the park every day for a year and still discover new things each time. But for visitors with busy schedules and limited time to see the park, a walking tour that hits all the major sights will take three to four hours. Since the park's many attractions are interspersed throughout all parts of the park, visitors should ideally walk the park's length twice throughout their tour, hitting the most important destinations on each side. Action Tour Guide's self-guided walking tour takes roughly three hours.
A first-time visitor to Central Park may find the park overwhelming. But a quality walking tour route makes all the difference in seeing as much as possible in a relatively short amount of time.