Kauai has undoubtedly earned the nickname "The Garden Isle." Its lush jungle scenery and exotic plant life make for an unforgettable and stunning paradise experience. History buffs will delight in Grove Farm, a glimpse into a once-prosperous sugar-growing operation. This formerly booming farm has fascinating connections to the American Civil War. Any Kauai tour is incomplete without this look into Kauai's past.
For those looking for a more luxurious time, check out Poipu Beach. This is the place to go if you're looking to add a luxury resort experience to your Kauai tour. Named the best beach in America by the Travel Channel, Poipu Beach boasts natural splendor and man-made conveniences, too.
Next up is the impressive Hanapepe Swinging Bridge. This bridge has been used for over a hundred years. However, after suffering damage from Hurricane Iniki, the swinging bridge was restored and reinforced. This bridge crosses a broad river, and if it sways while you walk, don't be alarmed. The way that this suspension bridge was built makes it wobbly by nature. One thing to note about this bridge is that once it crosses to the other side of the riverbank, it leads directly to residential property, so out of respect, it is best to turn around once you have reached the other side.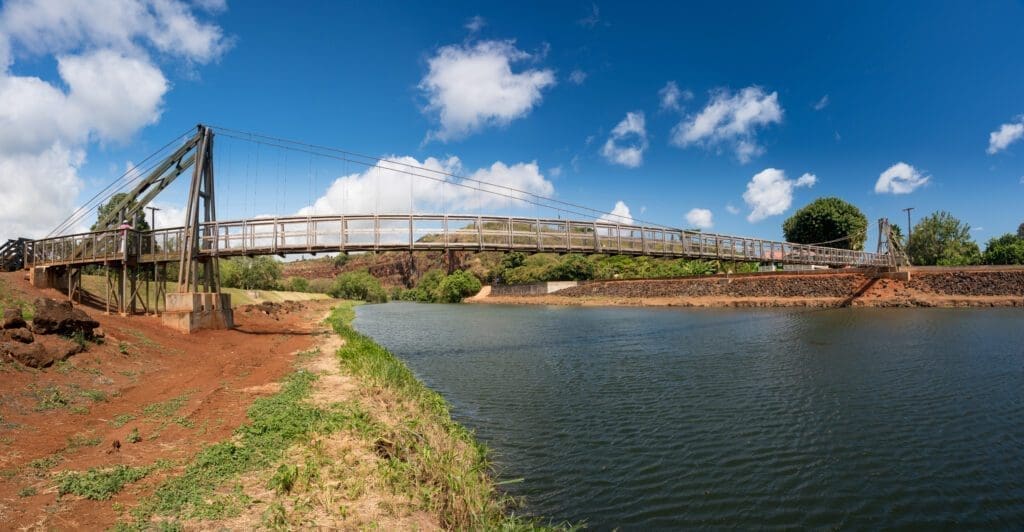 The 3,000-foot deep canyon is often nicknamed "the Grand Canyon of the Pacific." It lives up to its name. A Kauai tour would be incomplete without visiting this stunning display of natural beauty. Waimea Canyon is lush and green, unlike its nickname, whereas the Grand Canyon is stark and stony. The canyon stretches for fourteen glorious miles and is over a mile wide in many spots. This is a fantastic place to take photos, as it showcases some of the most breathtaking views in all of Kauai.
What is the best driving tour of Kauai?
A Kauai tour by car is one of the most popular ways to explore this island. Action Tour Guide's Kauai driving tour combines affordability with quality. This app-based tour can be used at any time and tracks your location via GPS so that you can travel at your own pace while location-prompted stories enrich your tour.