Tour Details



Driving


Per tour 3 - 4 Hours



Purchase QTY


One Per Car



Distance


50+



Audio Stories


200+



Self Guided


At Your Own Pace



Tour Benefit


Tour Anytime
Any Day



Works Offline


100%
Money-back
Guarantee
Welcome to the Hawaii Tours Bundle
Ready for a trip through paradise? This bundle includes tours of Hawaii's most beautiful islands: O'ahu, Kauai, Island of Hawaii, and Maui. Experience Honolulu's rich culture, explore jungles so lush they appeared in Jurassic Park, and catch some sun on the best beaches in the world. Plus, dig into the fascinating history behind the Kingdom of Hawaii! Each island is packed with waterfalls, incredible vistas, and unforgettable hiking trails, and this bundle will ensure you get the most out of your Pacific vacation!
We are proud to be an official Hawaii Visitors & Convention Bureau member.
Hawaii Island Tour
Take an unforgettable drive around Hawaii's largest island. The Hawaii Island tour boasts volcanoes, jungle hikes, and more beautiful beaches than you'll know what to do with. Witness Hawaii's beauty at its most vibrant, all on your terms.
Oahu Tour
Welcome to the beautiful Hawaiian island of O'ahu! Featuring the vibrant city of Honolulu, lush jungles that have appeared in blockbusters like Jurassic Park, and the most stunning beaches in the world, the Oahu tour truly has a little bit of everything. Cruise around this tropical paradise, hike its best trails, and learn about its incredible conflict-strewn history, all from the comfort of your vehicle or rental!
Kauai Tour
Buckle up for a tropical adventure you'll never forget! Cruise through lush jungles, walk along pristine beaches and dive into the history of the beautiful island of Kauai. On the Kauai tour, you will learn about the culture and how everything changed when sugar plantations arrived. Hear about clashing cultures and a failed Russian invasion? No, really!
Road to Hana Tour
This self-guided audio tour will explore the Hana Highway, Maui's top attraction! The 65-mile scenic Road to Hana tour will take you past some of Hawaii's most beautiful sights, and this accompanying audio tour will point out the very best that Maui has to offer as you drive. The Road to Hana tour is one of those bucket list items in Maui that you should put on your must-do list.
Maui Sunrise Tour
Experience an unforgettable sunrise from atop a Maui volcano! This tour through the island's heart reveals the beauty and history most travelers miss out on. Drive through lush jungle and visit blooming botanical gardens. Ascend the side of a tremendous volcano and shop in quaint Hawaiian towns. Along the way, you'll also hear the wild, little-known history of Hawaii's very own cowboys!
Maui Beach Parks Tour
Explore paradise with this self-guided audio tour of Maui's most incredible beaches. Lounge seaside, wade into the crystal-clear waters, or even pick up a surfboard to try your hand at Hawaii's oldest sport—all while you learn the history and secrets behind this picturesque stretch of shoreline. Dive into everything from the history of surfing to legends of the demigod who created Hawaii as you tour. You're free to explore at your own pace and see the best that Maui has to offer!
Update on volcanic activity on Big Island as of December 13th, 2022
As of December 13, the Maunaloa lava activity has paused and there is no new lava outside the vent. DKI Highway (#200) is open in both directions and the Lava Parking Area (entrance across from the Gilbert Kahele Recreation Area) hours will be from 4 PM to 12 midnight. This location and the Traffic Hazard Mitigation Route that was set up as a result of the Maunaloa eruption will close permanently on Friday, December 16.
Gilbert Kahele Recreation Area near the 34 Mile Marker of DKI Highway provides an additional vantage point to observe Maunaloa and will remain open 24 hours daily past December 16 for individuals looking to view the remnants of the eruption.
Upgrade to Action+
For $89.99, you can upgrade to Action+ Annual Unlimited Subscription with 100+ tours. Use the tours as often as you like during your one-year subscription period. You also get free access to any new tours that come out during the time you are subscribed.
Preview the Tour
King Kamehameha the Great Audio Story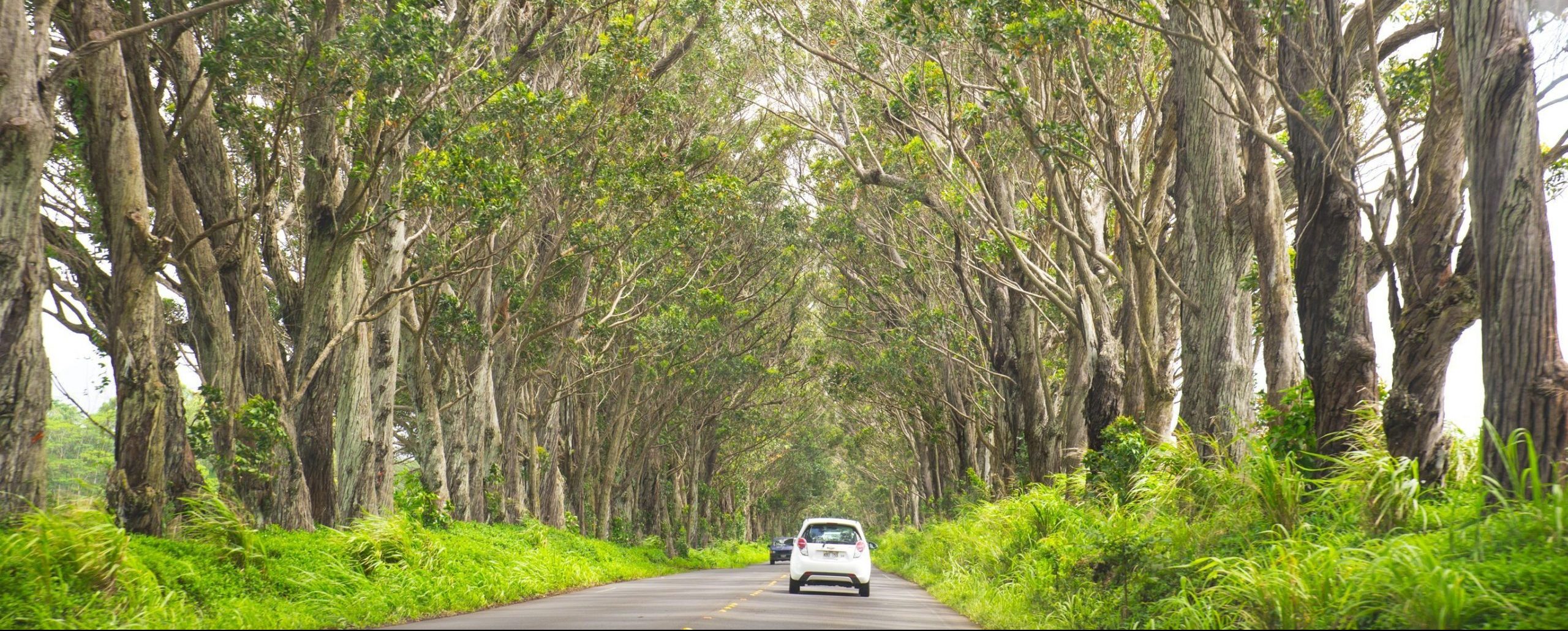 Tree Tunnel Audio Story
Haleakala National Park Audio Story
Diamond Head State Monument Audio Story
Additional Information
What do we do?
Simply put, Action Tour Guide is an audio guide, map, and tour book – all in one app! We are a GPS-enabled app-based tour that narrates information based on your location right on your phone. You can experience our driving and walking tours at your own pace and literally at any time of the day! 
Lifetime Validity
​Changing travel date? No worries! All individual tours come with lifetime validity. 
No Network Needed
The tour works offline which means you do not need your phone network to enjoy the tour. However, we do suggest you download the tour at your home, hotel, visitor center, etc before you head out for a completely immersive experience.
Not an Entry Ticket
This is not an entry ticket.
How many bundles should I buy?
Since this is a driving tour bundle, you only need to buy one per car.
Starting Point Addresses
Island of Hawaii: Kaloko-Honokohau National Historical Park, Kailua-Kona, HI, USA
Oahu: Pearl Harbor National Memorial, 1 Arizona Memorial Pl, Honolulu, HI 96818, USA
Kauai: 4393 Rice St, Lihue
Road to Hana: 5059 Koloa St, Kahului, HI 96732, USA
Reverse Road to Hana tour: 41145 Hana Hwy, Kula, HI 96790
Maui Sunrise Tour: 5059 Koloa St, Kahului, HI 96732, USA