The United States' first president never permanently lived in Williamsburg, but he did visit! After becoming a member of the House of Burgesses, Washington started to frequently visit the city. Taking Colonial Williamsburg tours is an easy way to get acquainted with Washington's Williamsburg.
One of the first places you'll want to visit is the Bruton Parish Church. This is where Washington worshiped when he visited Williamsburg. The church you see today is from 1715 and is the same one Washington walked through. However, the parish itself dates back to 1674.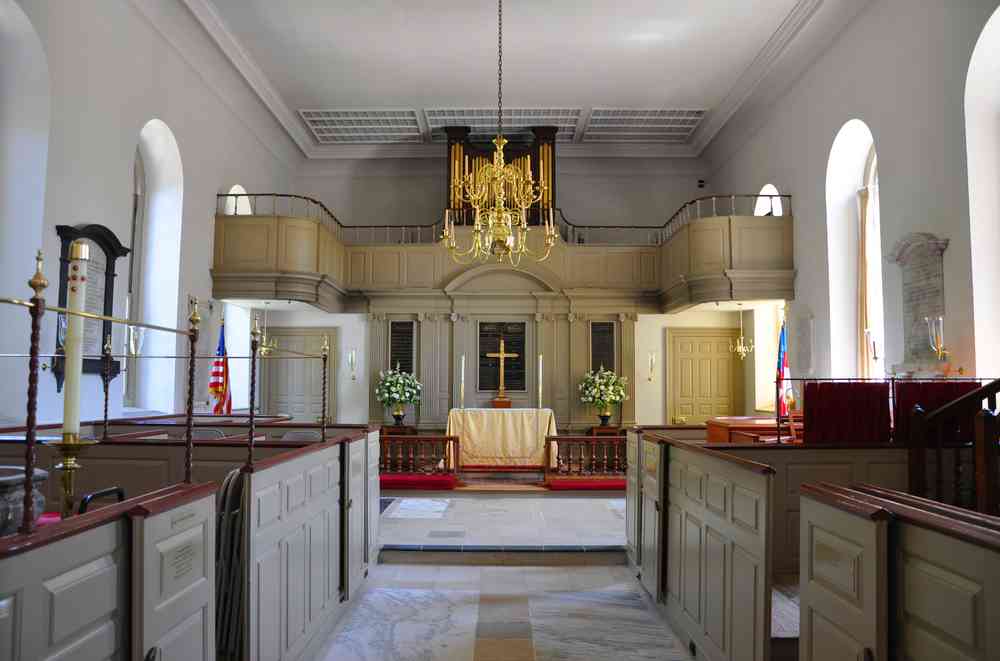 Washington also dined at Williamsburg's taverns. If you can only eat at one place in all of Williamsburg, visit Christiana Campbell's Tavern. We recommend ordering their seafood. Why? Well, Washington claimed that their seafood was the best, which means it must be worth trying.
Where Did George Washington Stay in Williamsburg?
Washington stayed in various rooms in Williamsburg. One of his most essential visits was when he stayed at George Wythe's house near the Revolutionary War. He used the house as his headquarters to prepare for the famous Battle of Yorktown. George Wythe's House is still located on Colonial Williamsburg's Palace Green and is a great place to tour if you're interested in the American Revolution.
Colonial Williamsburg Tours
If you're interested in learning more about colonial times and important American Revolutionary figures, consider taking some of the many Colonial Williamsburg tours. Certain historical buildings, like the Governor's Palace, have tours led by Colonial Williamsburg's very own guides. But if you're looking for a tour that guides you to all of the top attractions, download Action Tour Guide's self-guided tour straight to your phone. It uses GPS technology to tell you about what you're seeing when you see it. Along the way, you'll hear relevant stories about Colonial Williamsburg's history. It's the easiest way to explore the city! So why wait?
Essential Travel Guide: