Are you visiting Colonial Williamsburg but unsure of how to spend your day? This living-history museum is full of fun and exciting attractions. If this is your first time visiting, take one of the tours of Colonial Williamsburg, VA. Tours are one of the best ways to introduce yourself to the city. Once you take one, you'll have a better idea of what you'd like to explore a bit deeper. We recommend visiting Colonial Williamsburg's art museums, witnessing a couple of the historic trades, and ending your day with an evening program.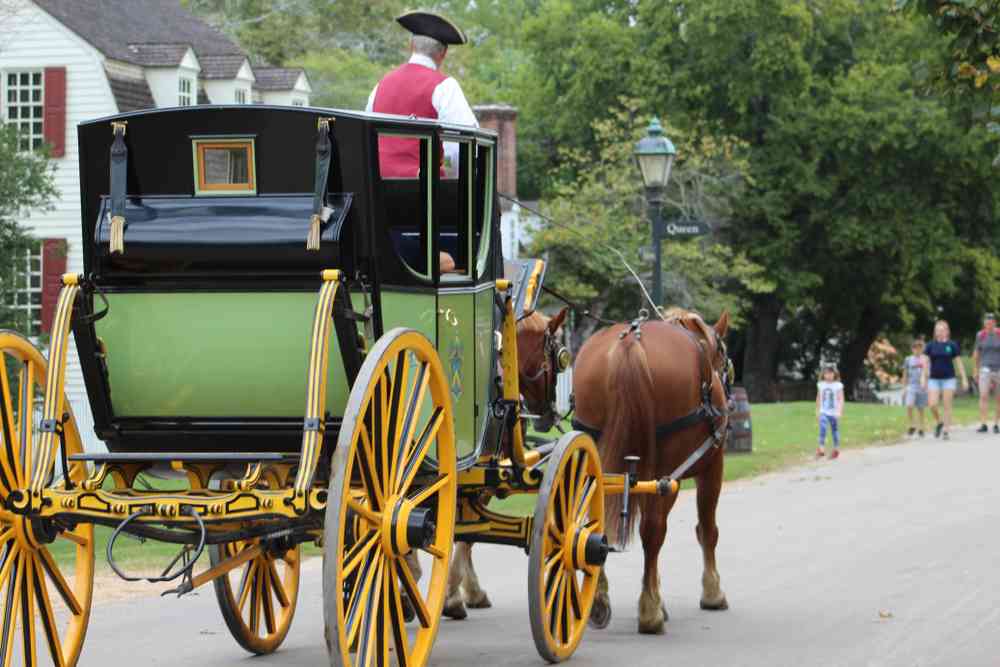 Tours of Colonial Williamsburg, VA
While there are many tours of Colonial Williamsburg, VA, Action Tour Guide's self-guided audio tour allows you to explore at your own pace. You'll follow the tour's map on your phone to each destination and learn about the city's history along your journey. It's an easy way to immerse yourself in the Colonial Williamsburg experience!
The Art Museums
Both the Dewitt Wallace Decorative Arts Museum and the Abby Aldrich Rockefeller Folk Art Museum show American art and history. Unlike other parts of Colonial Williamsburg, you'll be able to see pieces from centuries ago and pieces that are less than a hundred years old. You'll also be able to learn about British ceramics, southern furniture, and pieces by self-taught artists.
Historic Trades
Colonial Williamsburg is home to over 20 different historic trades! What makes each of these trades unique is that all artisans use 18th-century tools and methods and are either apprentices or experts. You can't go wrong when choosing which trades to see. Visit the ones that grab your attention the most.
Evening Programs
Once the evening starts and the trades close, extend your day with one of Colonial Williamsburg's programs. You can hear spooky tales of ghosts or watch live performances. The programs change from time to time, so make sure you check out what's available and purchase tickets for the program that catches your eye before it sells out.
Essential Travel Guide: