A fulfilling Acadia National Park tour will take at least two hours to drive!
One of the best ways to explore Acadia is by driving through the park in your car. This can be a full-day excursion filled with hikes, picnics, and photo ops, but you can still enjoy Acadia with a two-hour drive if you don't have that kind of time.
For example, this famous Self-Guided Acadia National Park Tour covers all of Acadia's Park Loop Road with an estimated time of 1-3 hours. One hour may be ambitious, considering all of the tour's recommended stops plus unknown traffic conditions. By allowing for at least two hours, you can ensure that you won't feel rushed or miss anything that's a "must-see."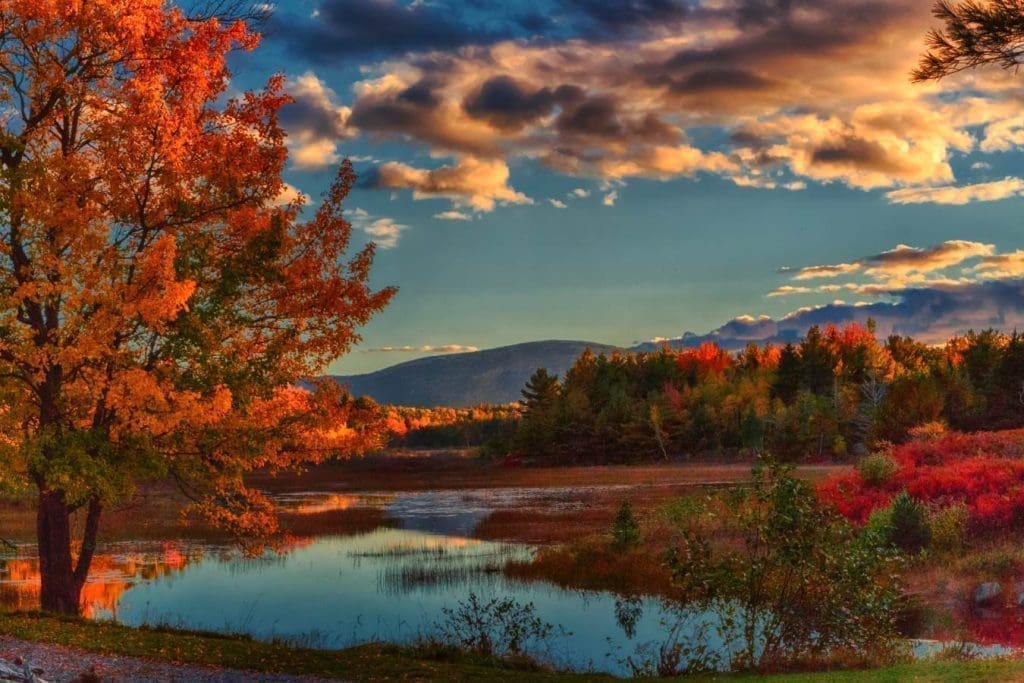 All of Acadia's sites are found along Park Loop Road. Drive around this circular loop by starting at the Hull's Cove Visitor Center, following the self-guided tour route to Park Loop Road, and ending at the top of Acadia's famous Cadillac Mountain. You can quickly get back to the Visitor Center again at the end. Make sure to book entrance tickets, parking passes, and Cadillac reservations ahead of time! This Acadia National Park tour doesn't include any of those — it's focused only on the drive!
Will it still only take 2 hours to drive through Acadia during peak October traffic? Maybe not — sometimes the significant number of visitors combined with some aggressive or unsafe drivers forces the entire Park Loop Road to get backed up. But Acadia's rangers are on high alert in October and try to get traffic moving as smoothly as possible. If you find yourself running out of time, try to stick to the recommended stops on this Acadia National Park tour — that may help you get back on track! And if you have all of your passes and reservations ahead of time, you won't waste time in any lines.
Essential Travel Guide: