While there are no designated "dog parks" in Central Park, much of the park is very dog-friendly. However, the City of New York requires that owners keep their dogs on a six-foot leash at all times in the park from 9:00 a.m. to 9:00 p.m. Dog owners gather for off-leash hours in dog-friendly areas from 6:00 a.m. to 9:00 a.m. and from 9:00 p.m. to 1:00 a.m. If you're taking your dog with you on your walking tour of Central Park, there should be no problem as long as you keep your pup on a leash and don't enter dog-free zones. Remember to carry your dog's license and proof of rabies vaccination, and don't be too intimidated. Plenty of New Yorkers walk their dogs in the park. And Central Park's proximity to the wealthy enclaves of Billionaire's Row and the Upper East Side means you often get to see rare breeds and designer dogs. Your dog will have plenty of opportunities to rub noses with the pups of the rich and famous, and maybe even make some new friends.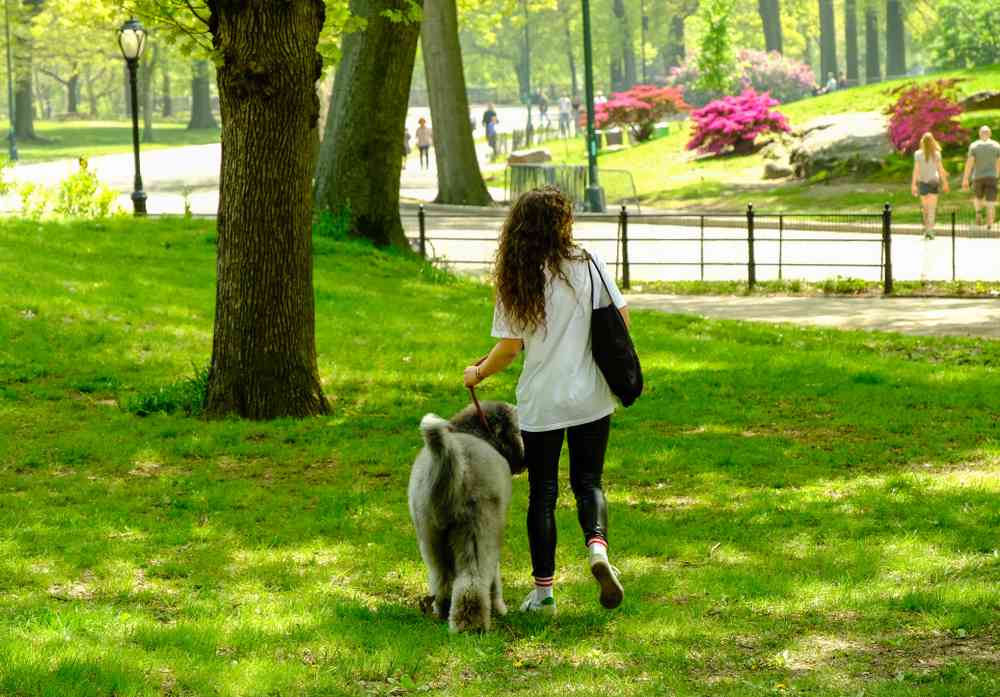 Keep your pup on-leash in Central Park
Although it may be tempting to let your furry friend run free and roam the park, it's essential to be mindful of the impact that visitors can have on the delicate natural ecosystems that comprise Central Park. Central Park is a popular destination for urban birders, as it is home to and a waypoint for both common and rare birds. Certain plants are better left undisturbed. Even though they might enjoy themselves, off-leash dogs can disrupt the balance of nature, making the park worse in the long run.
Off-limits areas for dogs in Central Park
Some areas in the park don't allow dogs at all, leashed or unleashed. These include any body of water, sports areas, playgrounds, the Central Park Zoo, the East Green, the Elm Islands at the Mall, the Great Hill Glade, the Lilac Walk, the Ornamental Fountains, and the Sheep Meadow. Overall, however, Central Park is a paradise for dog owners. The vast stretches of natural spaces, woodlands, and lawns make Central Park a good day for any good boy or girl. Plus, there are 21 dog fountains scattered around the park to make sure Fido stays hydrated throughout your visit.